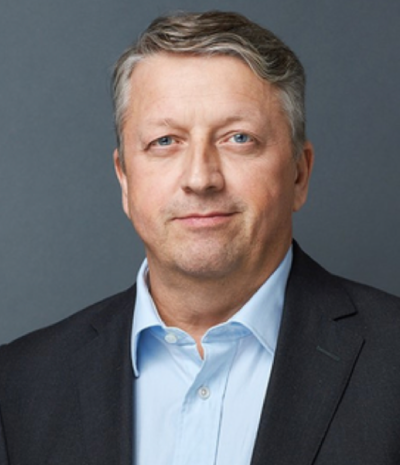 Zymeworks (NYSE:ZYME) is leading a paradigm shift developing next-generation multifunctional antibodies and antibody drug conjugates, with an initial focus on HER2-targeted therapies to treat cancer.
The human epidermal growth factor receptor 2 (HER2) is a well-described target for anti-cancer therapy.
"Our suite of complementary therapeutic platforms and its fully integrated drug development engine provide the flexibility and compatibility to precisely engineer and develop highly differentiated product candidates," Kenneth Galbraith, chairman and CEO, of Zymeworks, says in an interview with BioTuesdays.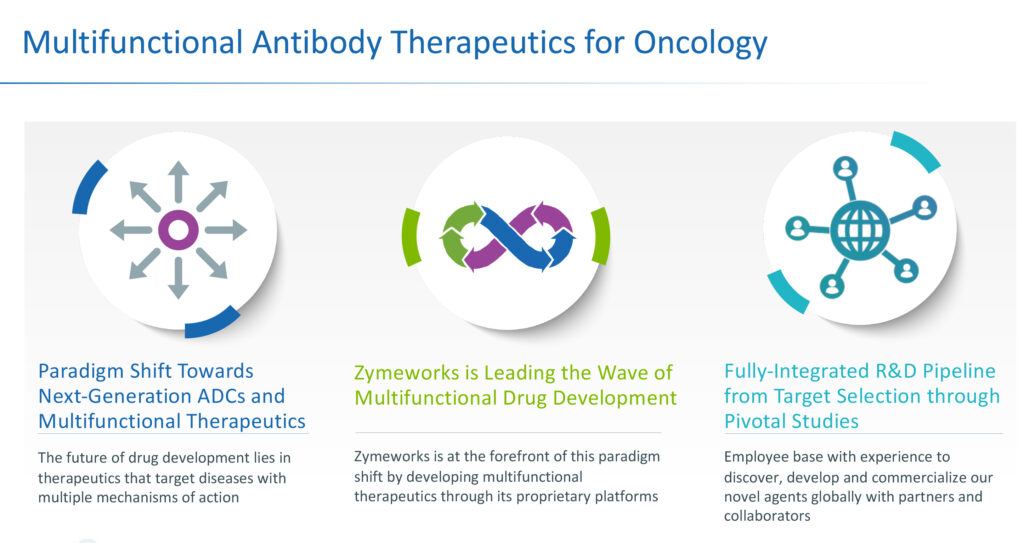 He points out that the company has a near-term market opportunity with its lead bispecific antibody, zanidatamab, in biliary tract cancers and gastroesophageal adenocarcinoma, with additional clinical indications to support market expansion.
"We also have additional upside with our second clinical candidate, zanidatamab zovodotin, a novel bispecific HER2 targeted antibody drug conjugate currently in Phase 1 clinical development, combining the unique design and antibody framework of zanidatamab with our proprietary ZymeLink linker and cytotoxin," he adds.
The ZymeLink platform can be combined with an array of targeted therapies, including traditional antibodies and antibody drug conjugates, to deliver cell-killing compounds to diseased target cells. These modular technologies are designed to develop next-generation antibody drug conjugates with broad therapeutic windows, Mr. Galbraith contends.
And finally, he points out that Zymeworks has a fully-integrated R&D pipeline from target selection through to pivotal trials in oncology, including immuno-oncology agents, and other therapeutic areas.
In addition to its next-generation lead products, Zymeworks during the past 15 years has validated its bispecific and antibody drug conjugate technologies with legacy partnerships and collaborations, four of which are in Phase 1 studies, including two with J&J, and one each with Bristol Myers Squibb and Exelixis, a genomics-based drug discovery company.
Mr. Galbraith, who moved into the executive suite at the beginning of 2022, explains that as a bispecific antibody, zanidatamab, can simultaneously bind to two distinct domains of HER2, a protein expressed on many cancer cells, preventing growth and proliferation of those cells.
Zanidatamab's unique geometry and HER2 binding enable it to cross-link neighboring HER2 proteins, creating large clusters on the surface of the cancer cell, which results in multiple mechanisms of action, he adds.
For example, when zanidatamab binds, it prevents HER2 from joining with other HER2 family members, leading to a significant reduction in cancer growth signalling. Formation of zanidatamab clusters on the cell surface also can lead to internalization into the cancer cell, leading to cell degradation and fewer HER2 proteins, which can further reduce cancer growth signalling. And while on the cell surface, he notes that the zanidatamab-HER2 clusters can recruit immune system T-cells, leading to further direct killing of cancer cells.
Zanidatamab is currently being evaluated in two pivotal clinical trials, one for the first-line treatment of advanced or metastatic HER2-positive gastroesophageal adenocarcinoma and one for previously treated HER2-amplified biliary tract cancers.
In the HERIZON-GEA-01 pivotal study in first-line HER2-positive gastroesophageal adenocarcinoma, Zymeworks plans to recruit some 714 patients at approximately 300 sites in 38 countries, with enrollment expected to be completed in 2023.
Mr. Galbraith says patients have been randomized into three arms of 238 patients each and treated with either trastuzumab, or Herceptin, plus standard-of-care chemotherapy; zanidatamab plus standard-of-care chemotherapy; and zanidatamab plus trastuzumab plus standard-of-care chemotherapy. The primary endpoints are progression free survival and overall survival.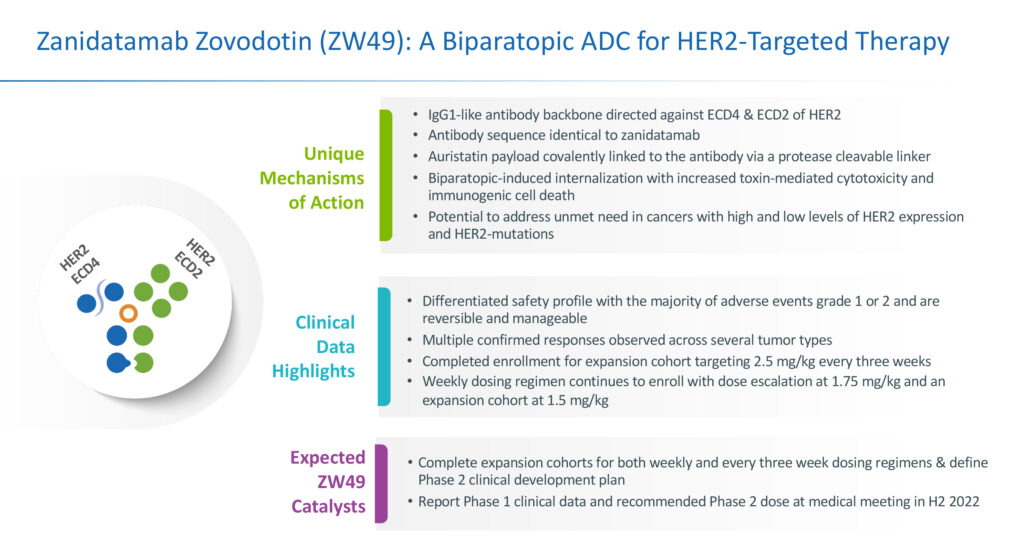 In 2018, Zymeworks inked a license and collaboration agreement with BeiGene (NASDAQ:BGNE) of China for Zymeworks' two HER2-targeted therapeutic candidates in the Asia-Pacific region, excluding Japan and India. The companies are collaborating on a joint global development, with the goal of developing zanidatamab and zanidatamab zovodotin across multiple HER2-expressing cancers.
Under the accord, Zymeworks will receive upfront payments of $40-million and is eligible to receive up to $390-million in development and commercial milestone payments for both product candidates, and tiered royalties.
BeiGene is overseeing the zanidatamab trial sites in Asia, excluding Japan, Australia and New Zealand, while Zymeworks is overseeing trial sites in the rest of the world, including North and South America, Japan, Europe, the Middle East, and Africa.
At the European Society for Medical Oncology Congress in 2021, Zymeworks presented data from earlier studies with zanidatamab that demonstrated durable anti-cancer activity in a majority of HER2-positive patients with gastroesophageal adenocarcinoma.
And at the American Society for Clinical Oncology (ASCO) annual meeting earlier in 2022, Zymeworks presented data that zanidatamab plus tislelizumab and a chemotherapy combination induced deep responses in a majority of HER2-positive first-line gastroesophageal adenocarcinoma patients in a Phase 1b/2 study.
Gastroesophageal adenocarcinoma is the fifth most common cancer worldwide and approximately 20% of patients are HER2 positive, with high morbidity and mortality. "Patients are urgently in need of new treatment options," Mr. Galbraith says.
In April 2022, Zymeworks completed enrollment in its global HERIZON-BTC-01 pivotal clinical trial evaluating the antitumor activity of zanidatamab monotherapy in 75 second-line patients with previously treated advanced or metastatic HER2-amplified biliary tract cancers, including gallbladder cancer and bile duct cancer, who have failed prior treatment with gemcitabine. The company recruited a second cohort of 25 patients for exploratory purposes.
The HERIZON-BTC-01 study was initiated in July 2020 and has active sites in North America, Europe and South America, and in the Asia Pacific in conjunction with BeiGene. Efficacy and safety results are expected to be announced later this year.
The primary endpoint is confirmed objective response rate. Secondary endpoints include duration of response, proportion of subjects with a durable response rate at or more than 16 weeks, disease control rate, progression free survival, and overall safety.
Mr. Galbraith says that if the study is successful, another pivotal study would be initiated evaluating zanidatamab as a first-line treatment for biliary tract cancers, possibly in combination with a chemotherapy agent.
Biliary tract cancers account for some 3% of all adult cancers and are often associated with poor prognosis. Globally, more than 210,000 people are diagnosed with biliary tract cancers every year and more than 65% of patients are diagnosed with tumors that cannot be removed surgically.
About 5% to 19% of patients with biliary tract cancers have tumors that express HER2, "suggesting that these patients may have the potential to benefit from HER2-targeted therapy," Mr. Galbraith suggests. There is no HER2-targeted therapy approved for the treatment of biliary tract cancers.
The FDA has granted zanidatamab breakthrough therapy designation for patients with previously treated HER2 gene-amplified biliary tract cancer, as well as two fast track designations, one as monotherapy for refractory biliary tract cancer and one in combination with standard-of-care chemotherapy for first-line gastroesophageal adenocarcinoma.
Mr. Galbraith says these designations mean zanidatamab is eligible for accelerated approval, priority review and rolling review, as well as FDA guidance on an efficient drug development program.
In addition, zanidatamab has received orphan drug designations from the FDA as well as the European Medicines Agency for the treatment of biliary tract and gastric cancers. Zanidatamab has received break through designation from the Center of Drug Evaluation in China for treating patients with biliary tract cancer who have failed prior systemic therapies.
Zanidatamab also is being evaluated in several Phase 2 trials for HER2-expressing gastroesophageal, colorectal and breast cancers.
At ASCO in June 2022, Zymeworks presented promising efficacy data from a Phase 1b/2 study with 21 patients receiving zanidatamab in combination with docetaxel as a first-line therapy for breast cancer.
Mr. Galbraith points out that of the 21 efficacy evaluable patients, the confirmed objective response rate was 90.5% along with a disease control rate of 95.2%. The six-month progression-free survival rate was 95.2%.
In its second lead program with zanidatamab zovodotin (also called ZW49), Zymeworks will be making an oral presentation at the European Society for Medical Oncology Congress on Sept. 12, 2022 about new Phase 1 data for zanidatamab zovodotin, a novel bispecific HER2-targeting antibody drug conjugate, as well as Phase 2 recommended dosing and development plans.
Mr. Galbraith explains that zanidatamab zovodotin combines the unique design of zanidatamab with a proprietary cytotoxin and cleavable linker, resulting in enhanced internalization and tumor cell killing.
Zanidatamab zovodotin is being developed for patients whose tumors have progressed or are refractory to HER2-targeted agents and those that express lower levels of HER2 and are ineligible for treatment with existing HER2-targeted therapies.
"As a biparatopic antibody drug conjugate, zanidatamab zovodotin has the potential to work differently than any other antibody drug conjugate under development," Mr. Galbraith contends. Biparatopic antibodies are a subset of bispecific antibodies, where each antigen-binding domain recognizes unique, non-overlapping epitopes on the same target antigen.
Mr. Galbraith says the company is advancing at least two new product candidates for INDs, with the goal of beginning clinical studies before the end of 2024.
Paul Moore, Ph.D., who joined Zymeworks as CSO in June 2022, will be "in charge of driving those programs, as well as developing the platforms we have and our next-generation preclinical programs," he adds.
In addition to aggressively pursuing new partnerships and collaborations to drive value, and seeking non-dilutive funding sources, Mr. Galbraith says Zymeworks is considering the sale of certain non-core preclinical assets.
"We have legacy partnerships and future milestones coming to us, which we could monetize with someone else for upfront liquidity and pass those future payments on to a financing partner," he adds. "We hope to announce something about that later this year."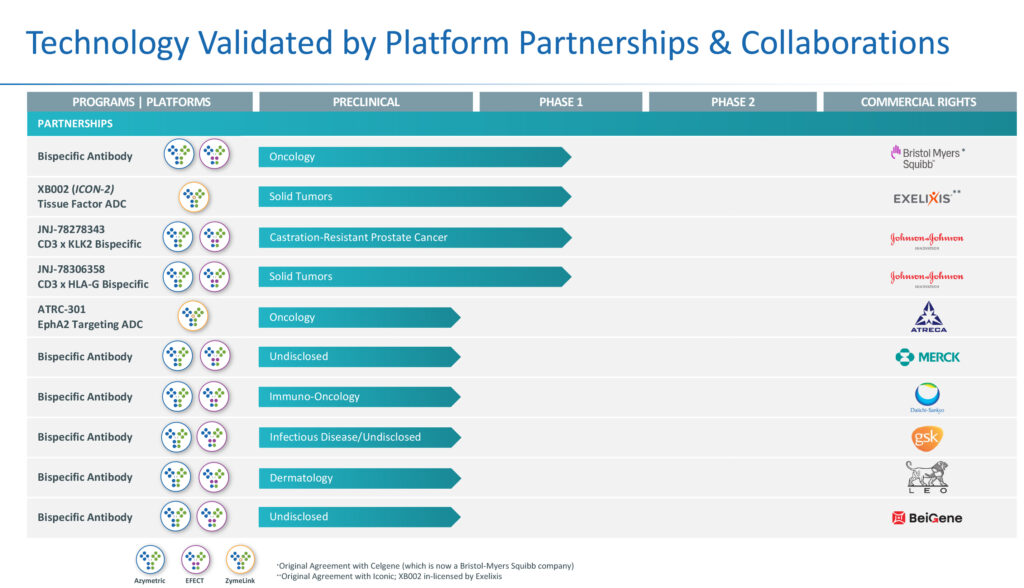 • • • • •
To connect with Zymeworks or any of the other companies featured on BioTuesdays, send us an email at [email protected].