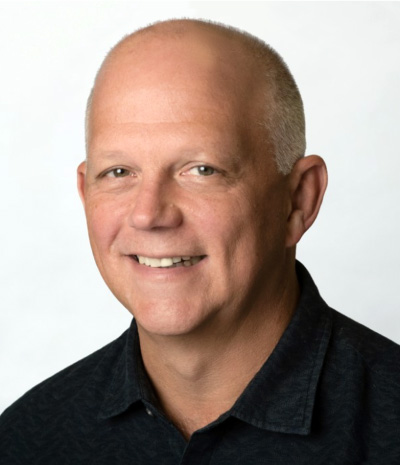 After selling its late-stage dermatology program in May 2022, Brickell Biotech (NASDAQ:BBI) has pivoted its focus to developing differentiated therapeutics for the treatment of autoimmune, inflammatory and other debilitating diseases.
"We determined that the opportunities in dermatology were limited for companies with only one topical commercial stage asset, the market was not rewarding the sector and the players acquiring assets were looking elsewhere," Robert Brown, CEO of Brickell, says in an interview with BioTuesdays.
"So, rather than try to raise money to build a commercial dermatology company, we decided there were better opportunities in spaces adjacent to dermatology, such as the autoimmune assets we had acquired."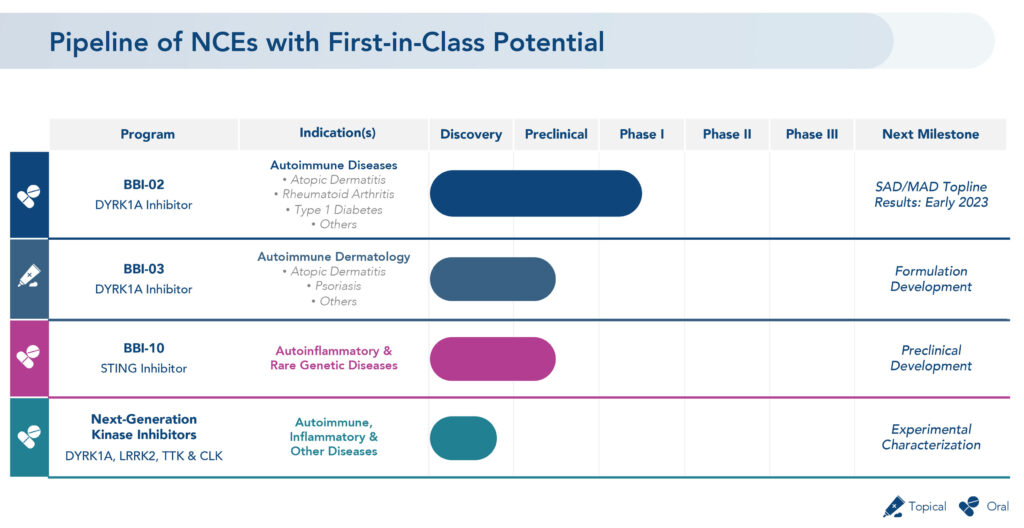 Mr. Brown, the former chief marketing officer at Eli Lilly who moved into the executive suite at Brickell at the beginning of 2019, says the company's pipeline of new chemical entities has first-in-class potential.
These include a platform of oral and topical DYRK1A inhibitors and next generation kinase inhibitors licensed in 2021 from Voroni Inc. of South Korea and a library of more than 300 small molecule STING inhibitors licensed from Carna Biosciences of Japan.
DYRK1A inhibitors have broad potential to treat autoimmune dermatology diseases, such as atopic dermatitis, hidradenitis suppurativa and psoriasis. They also have the potential to treat rheumatoid arthritis, Type 1 diabetes, inflammatory bowel disease, lupus, and osteoarthritis, as well as neuroinflammatory conditions, such as Alzheimer's disease and other tauopathies, and Down's syndrome.
DYRK1A inhibition aims to restore immune balance through modulating adaptive and innate immune responses in patients with autoimmune and inflammatory diseases. DYRK1As are protein kinases that play essential roles in various biological processes.
STING, or stimulator of interferon genes, are linked to a number of high unmet inflammatory diseases, ranging from autoimmune and aging-related conditions, such as age-related macular degeneration, to rare genetic autoinflammatory diseases characterized by interferon overproduction.
"We screened about 500 potential molecules and used four criteria in our search: a novel first-in-class asset, validated preclinical data, significant market opportunity and strong IP," he adds.
Mr. Brown says the immune system is a tightly regulated network that maintains a balance of regulatory cells. However, in patients with an autoimmune disease and chronic inflammation, this equilibrium becomes disrupted, with overactivation and proliferation of pro-inflammatory T-cells and pro-inflammatory cytokines.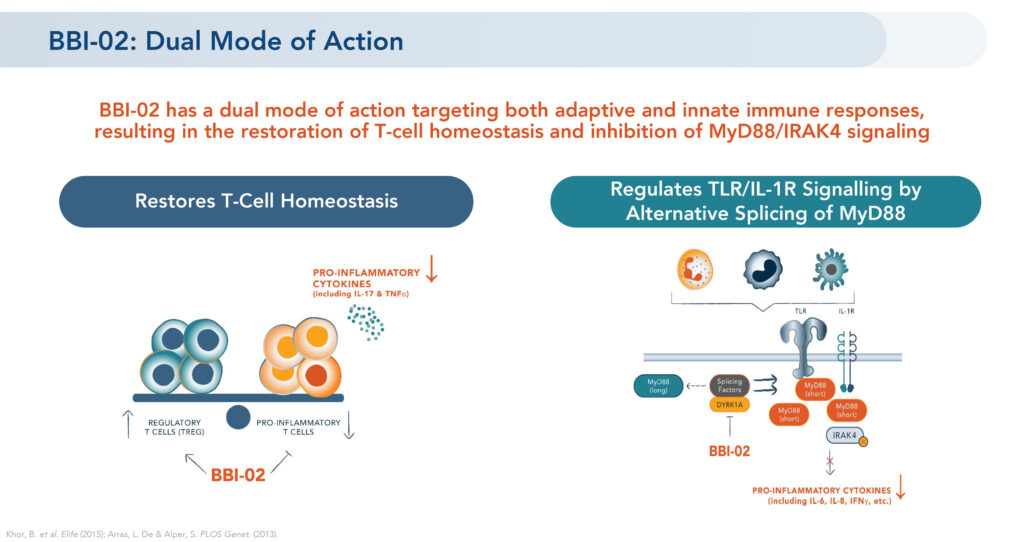 He explains that BBI-02, Brickell's lead DYRK1A oral program, is an investigational, small molecule with a "dual mode of action" targeting both adaptive and innate immune response, potentially resulting in the restoration of regulatory T-cell homeostasis and inhibition of pro-inflammatory pathways.
Many current therapies for autoimmune disorders are broadly immunosuppressive, which may lead to severe side effects, such as increased risk of infection.
In addition, BBI-02's preclinical proof of concept has been confirmed in more than 10 animal models of autoimmune disorders with currently approved products as benchmarks, such as Janus kinase inhibitors and anti-tumor necrosis factor biologics.
Brickell's DYRK1A inhibitor asset, BBI-03, is a topical formation with the same active pharmaceutical ingredient as BBI-02. It is currently in formulation development for several autoimmune dermatology indications.
According to Mr. Brown, BBI-02 has demonstrated proof of mechanism in animal studies by shifting the T-cell balance to significantly decrease pro-inflammatory cytokines and blocking inflammatory pathways to regulate an innate immune response. Treatment with BBI-02 in preclinical disease models has shown positive results in several conditions including atopic dermatitis, rheumatoid arthritis and psoriasis.
In May 2022, Brickell began a Phase 1 study of BBI-02, marking the first time a DYRK1A inhibitor intended for patients with autoimmune diseases has been administered in humans.
The randomized, double-blind, placebo-controlled study is designed to evaluate the safety, tolerability, pharmacokinetics and pharmacodynamics of BBI-02 capsules in both healthy adult subjects and patients with moderate to severe atopic dermatitis.
Part 1A of the study is a single ascending dose assessment of BBI-02 or placebo in 56 healthy adult subjects, consisting of seven cohorts, each of which will be assessed for safety. Part 1B of the study will be a multiple ascending dose assessment of BBI-02 or placebo administered once daily for 14 days in 33 or more healthy adult subjects later this year. Topline results are expected by early 2023.
After completing the single and multiple ascending dose cohorts, Brickell plans to enroll Part 2 of the study, which will compare BBI-02 to placebo in 30-to-40 moderate-to-severe atopic dermatitis patients over 28 days of dosing and will include a preliminary assessment of efficacy.
"This is a proof-of-mechanism study and is not powered to demonstrate statistical efficacy," Mr. Brown says. "We are looking at safety, trends in signals of efficacy and the impact on cells."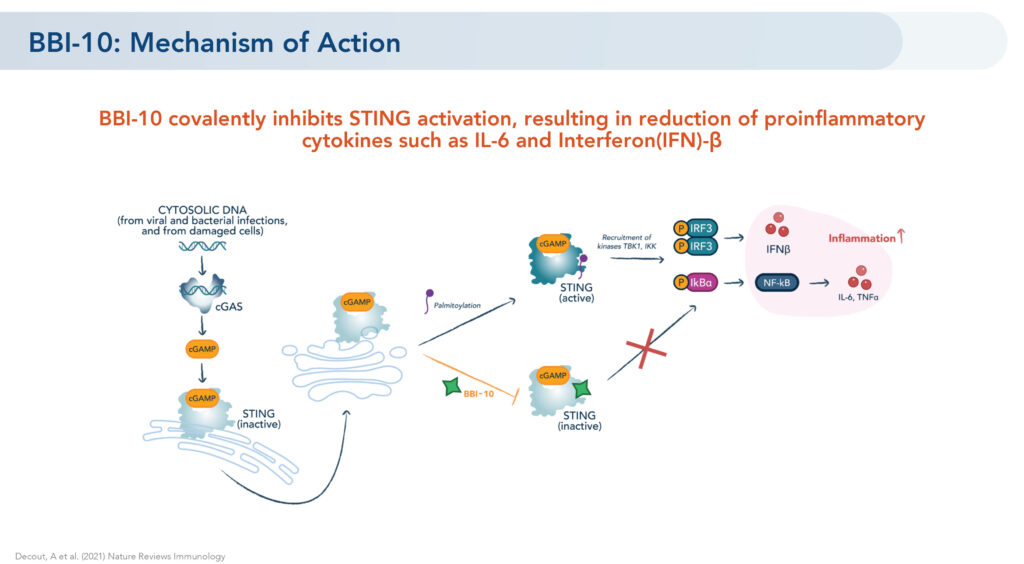 Brickell's lead oral STING inhibitor, BBI-10, previously established preclinical in vitro and in vivo proof of mechanism by demonstrating a reduction of pro-inflammatory cytokines, such as IL-6 and interferon-beta, he says.
In its next-generation kinase inhibitor program, Mr. Brown says the company is characterizing and separating the potential candidates in its new library into molecules with potential brain penetration to address neuroinflammatory disorders and non-brain penetrating molecules to address autoimmune and other inflammatory disorders.
"We hope to identify three-or-four assets with favorable characteristics from this library in the coming year and then move into the development process," he adds.
• • • • •
To connect with Brickell Biotech or any of the other companies featured on BioTuesdays, send us an email at [email protected].