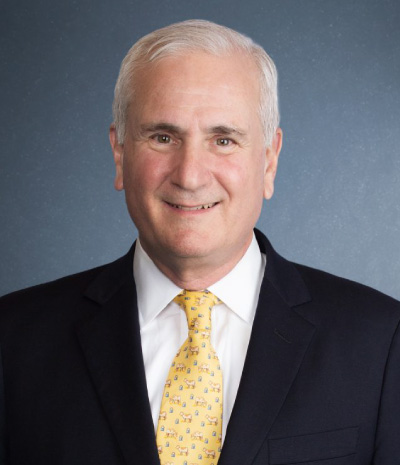 Tonix Pharmaceuticals (NASDAQ:TNXP) is engaged in a number of ongoing and planned clinical trials with a rich pipeline of products, including a Phase 3 clinical trial to treat fibromyalgia, along with a Phase 2 clinical program to treat Long COVID-19, with the same lead drug candidate, TNX-102 SL.
"We think our pipeline is distinctive for investors because it diversifies the risk and offers several opportunities for success in CNS, immunology and infectious diseases," Seth Lederman, M.D., co-founder, chairman and CEO of Tonix, says in an interview with BioTuesdays.
Tonix's other clinical programs include Phase 2 ready candidates to treat cocaine intoxication/overdose, migraine, and depression. The company also plans a Phase 1 study with a monoclonal antibody to prevent organ transplant rejection.
In its preclinical pipeline, Tonix is developing treatments for Prader-Willi syndrome and a vaccine to treat smallpox and monkeypox, among others. "We are making a big effort in our infectious disease portfolio and already have compelling data in non-human primates for a monkeypox vaccine," he adds.
Dr. Lederman explains that TNX-102 SL is a sublingual tablet and a unique formulation of cyclobenzaprine designed for long-term use at bedtime. The active ingredient in TNX-102, was previously FDA approved as a muscle relaxant for short-term use.
TNX-102 SL is also under development for other CNS disorders, including Long COVID, post-traumatic stress disorder (PTSD), agitation in Alzheimer's disease and alcohol use disorder.
"Our formulation of TNX-102 avoids first-pass metabolism and is designed for long-term use to improve fibromyalgia at the syndromal level," he adds. "We are attempting to first improve sleep quality, which we expect will result in improvements in the other core symptoms of fibromyalgia."
A rheumatologist by training, Dr. Lederman is a former professor at the Columbia School of Medicine. He has had an interest in fibromyalgia for more than 25 years.
Fibromyalgia is a condition that causes widespread pain over the body, sleep problems, fatigue, brain fog and often emotional and mental distress. People with fibromyalgia are more sensitive to pain than people without fibromyalgia.
"Infection has been linked as a role in triggering fibromyalgia by initiating an unknown process that affects several functions, including brain function and the perception of pain," Dr. Lederman suggests.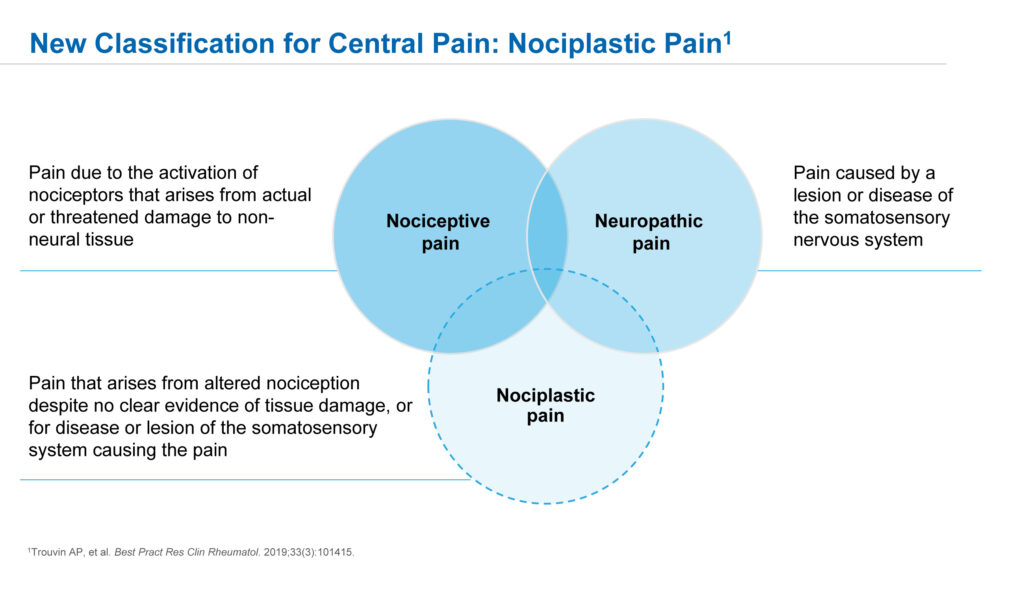 Nociplastic pain is a new term for the pathologic process underlying fibromyalgia, he adds, reflecting an altered perception of pain with no clear evidence of tissue damage, or for disease or lesions of the somatosensory system causing the pain.
Long COVID patients with nociplastic symptoms are medicating with opioids, antidepressants and anti-anxiety drugs at higher rates than individuals without pain. Also, Long COVID patients with insomnia and fatigue in addition to multi-site pain, are medicating with opioids at higher rates than those with only multi-site pain.
"We learned from the opiate crisis, that approximately one-in-four patients prescribed opioids long term will struggle with opioid addiction, which suggests that Long COVID will add to the already growing opioid crisis," he adds.
Tonix already has one positive Phase 3 study in fibromyalgia. Its confirmatory RESILIENT Phase 3 trial began enrolling patients in April 2022, with an interim analysis expected in the first quarter of 2023 and final data in mid-2023. The primary endpoint is pain at week 14 analyzed by daily diary.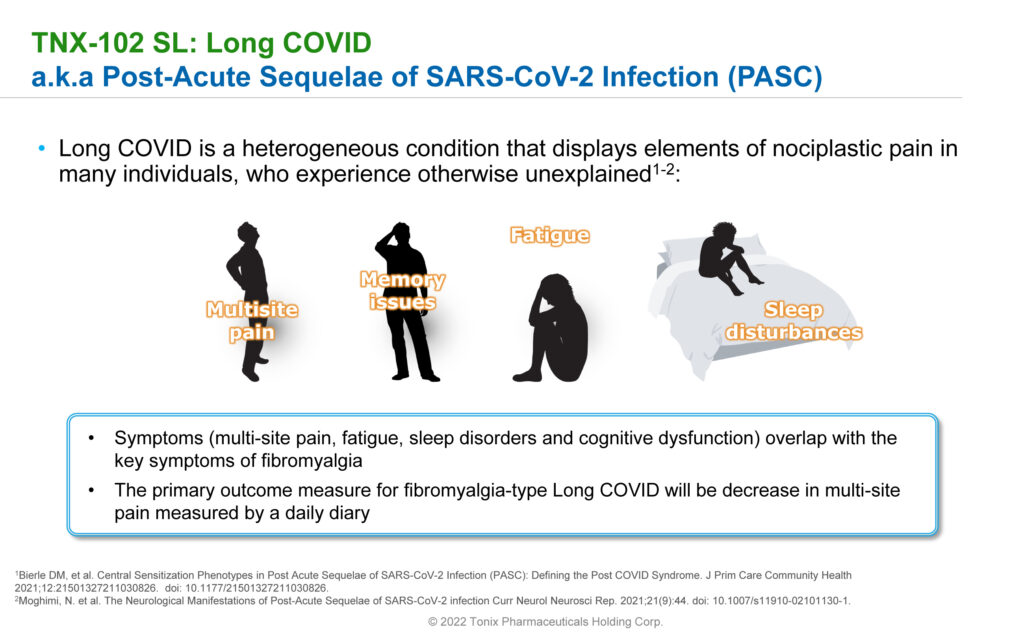 Dr. Lederman explains that Long COVID is a condition experienced by 20% to 30% of people who recover from COVID-19. "We looked at Long COVID as it was emerging and realized that approximately 2/3 of patients have symptoms that are very similar, or overlapping with fibromyalgia, specifically multi-site pain."
In the current third quarter this year, Tonix plans to begin a randomized, double-blind, placebo-controlled Phase 2 study with TNX-102 SL in Long COVID patients whose symptoms overlap with fibromyalgia. The primary endpoint is a reduction in multi-site pain.
"We believe we have first-mover advantage in fibromyalgia-type Long COVID, because we are pursuing the same paradigm and the same primary endpoint as we are pursuing in our fibromyalgia trials," Dr. Lederman points out.
Symptoms of Long COVID, or post-acute sequelae of COVID-19 (PASC), may include fevers, shortness of breath, GI symptoms, anxiety and depression in addition to the core symptoms of multi-site pain, fatigue, sleep disorders and brain fog. PASC can persist for months and range in severity from mild to incapacitating. Seven million to 23 million people in the U.S. currently suffer from Long COVID. And studies have shown that 25% of Long COVID patients are unable to return to work.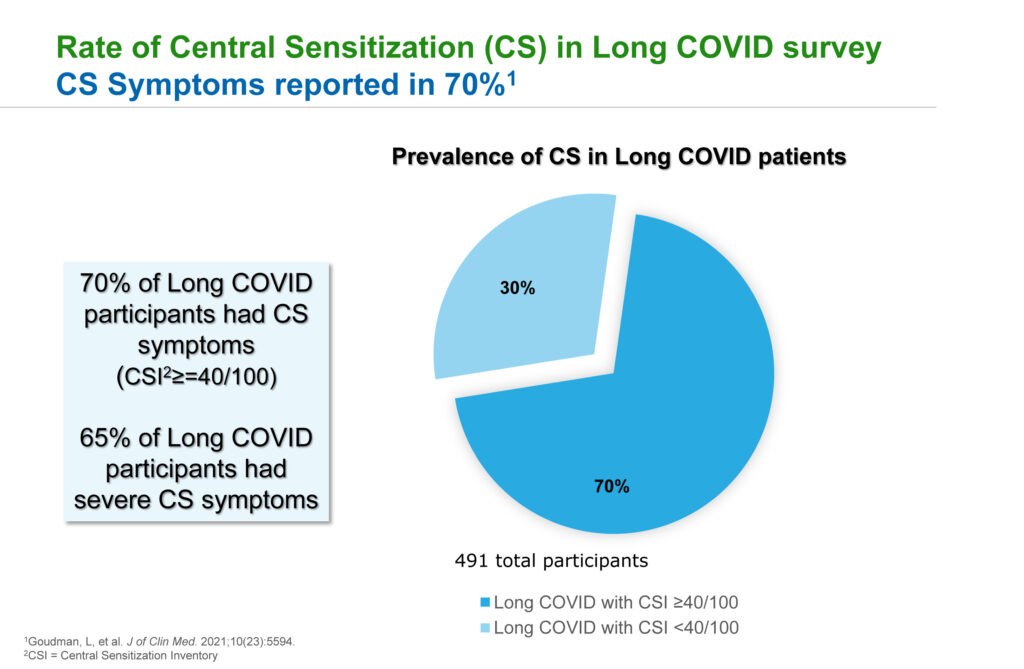 In a study unrelated to Tonix and published in the peer-reviewed Journal of Clinical Medicine in 2021, Dr. Lederman says researchers found that 70% of Long COVID participants have symptoms of central sensitization, another term for fibromyalgia or nociplastic pain, and 65% of Long COVID participants had severe central sensitization symptoms.
He suggests that sleep disturbance is a core symptom of other established psychiatric and neurological pain disorders, providing opportunities to expand the potential use of TNX-102 SL to improve sleep quality.
For example, he points to treating PTSD with TNX-102 SL. PTSD affects some 12 million adults in the U.S., who are treated with only limited effective therapies. Tonix plans to initiate a Phase 2 PTSD trial with TNX-102 SL in Kenya in the current third quarter.
Last month, Tonix outlined a new Phase 2 trial design with its TNX-1300 biologic and new molecular entity to treat cocaine intoxication. The company plans to submit the new protocol to the FDA.
TNX-1300 is a recombinant enzyme that efficiently degraded and metabolized cocaine in cocaine users in an earlier Phase 2a randomized, double-blind, placebo-controlled clinical study, providing support for its use as a treatment for cocaine intoxication.
According to Dr. Lederman, the design of the new Phase 2 trial enables it to potentially serve as a pivotal trial. TNX-1300 previously received breakthrough therapy designation from the FDA.
There are approximately 505,000 emergency room visits annually involving cocaine use, with approximately 61,000 of the visits involving detox services to treat cocaine overdose. In 2020, nearly 20,000 overdose deaths involving cocaine occurred in the U.S.
There is no specific pharmacotherapy indicated for cocaine intoxication. Patients are currently managed only by supportive care for the adverse effects of cocaine overdose on the cardiovascular and central nervous systems. "By targeting the cause rather than the symptoms of cocaine intoxication, we believe TNX-1300 may offer significant advantages to the current standard of care," Dr. Lederman suggests.
Tonix's other CNS programs include TNX-1900, which is expected to begin a Phase 2 study for chronic migraine in the second half of 2022 and TNX-601, a new chemical entity in the U.S., which is expected to begin a Phase 2 study for the treatment of major depressive disorder in the first quarter of 2023.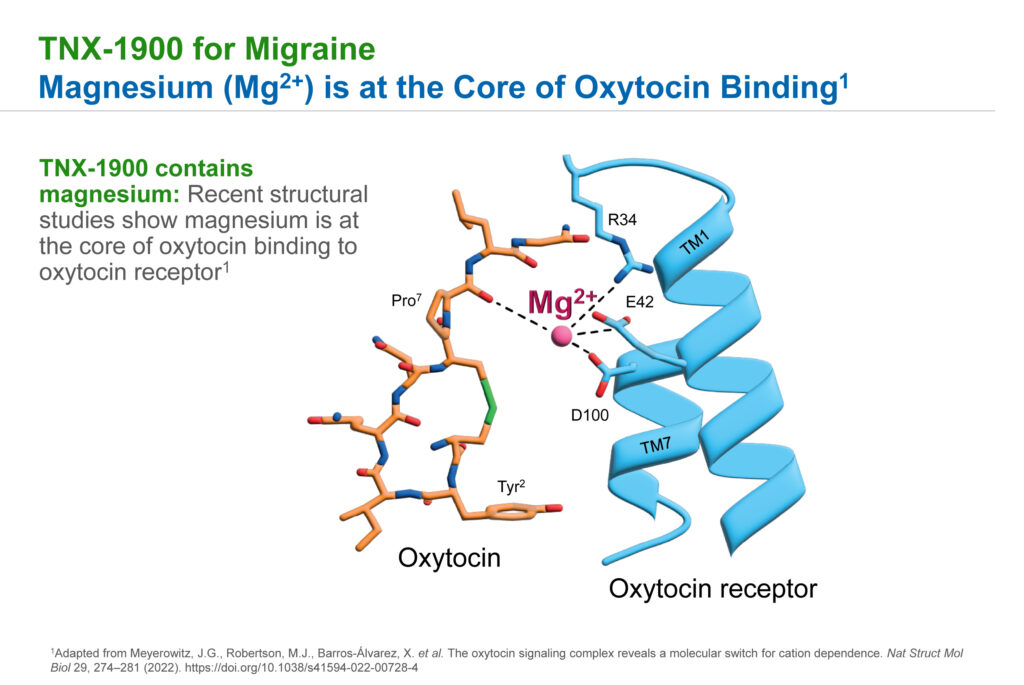 TNX-1900 is an intranasal formulation of the human hormone, oxytocin, plus magnesium designed to reach the trigeminal ganglion, a potential source of migraine pain behind the cheeks. "Chemical structure studies have shown that magnesium is at the core of oxytocin binding to the oxytocin receptor," Dr. Lederman says.
Tonix also is using higher doses of its intranasal formulation of oxytocin plus magnesium, TNX-2900, as a potential treatment for Prader-Willi syndrome, the most common genetic cause of life-threatening childhood obesity, or hyperphagia.
TNX-2900, which is in preclinical development, has received orphan drug status from the FDA and the company hopes to meet with the FDA for a pre-IND meeting to map a development plan.
Last month, researchers at the Center for Transplantation Sciences at the Massachusetts General Hospital presented updated data at the 2022 American Transplant Congress about Tonix's TNX-1500 monoclonal antibody for the prevention of organ transplant rejection in animals.
Dr. Lederman explains that TNX-1500 is a third generation CD40 ligand that Tonix re-engineered to deliver efficacy without compromising safety, including a reduced risk of thrombosis, in studies with non-human primates. "To date, there has not been a humanized anti-CD40 ligand antibody that can effectively prevent transplant rejections with acceptable level of tolerability," he adds.
The company hopes to initiate a Phase 1 study of TNX-1500 for the prevention of allograft rejection in the second half of 2022.
Citing a critical shortage of human organs for transplantation, Dr. Lederman points to pig-to-human xenotransplantation where anti-CD40 ligand treatment appears to be required for prolonged success. Blockade of the CD40-CD40 ligand has been associated with some of the longest pig-to-human xenograft survivals, he adds.
Tonix expects to begin its anti-CD40 ligand development strategy in human kidney transplantation with TNX-1500 ultimately as a replacement for calcineurin inhibitors and as an enabling treatment for heart or kidney xenotransplant from a pig to a human. Longer-term and possibly with partners, TNX-1500 could be developed to treat Lou Gehrig's disease, or ALS, and autoimmune diseases, such as systemic lupus erythematosus, rheumatoid arthritis and progressive systemic sclerosis.
In addition to transplantation, Tonix's immunology portfolio also includes TNX-1700, a preclinical recombinant trefoil factor 2 in development to treat gastric and colorectal cancers. TNX-1700 is designed to alter the tumor micro-environment by suppressing myeloid-derived suppressor cells and activating anti-cancer CD8+ T-cells. It also may have potential synergy with anti-PD-1 or anti-PD-1 ligand monoclonal antibodies.
In its early-stage infectious disease portfolio, Tonix is developing a live-virus vaccine platform that includes TNX-801, a cloned version of horsepox produced in cell culture, to treat smallpox and monkeypox. "However, we can make a lot of vaccines based on this platform to combat future threats to public health," Dr. Lederman contends.
While the mRNA vaccines have slowed the COVID-19 pandemic, they may not be a long-term solution as vaccinated people continue to be hit by "breakthrough" Delta, Omicron, BA.2 and now BA.5 waves, he adds. Live-virus vaccines were not included in Operation Warp Speed and two live-virus COVID vaccines in development by Merck were abandoned for corporate reasons in January 2021.
Tonix is developing two live-virus vaccines for COVID-19, TNX-1840 and TNX-1850, which encode the spike protein from SARS-CoV-2 virus, Omicron and BA. 2 strains, respectively. The company hopes to initiate a Phase 1 study with the two vaccines in the first half of 2023.
Dr. Lederman contends that TNX-1840 and TNX-1850 are different from mRNA vaccines in fewer number of shots, and the potential for longer duration of protection, ability to prevent forward transmission, conventional manufacturing, standard refrigeration and storage, as well as protection from smallpox and monkeypox.
Tonix conducts internal development of vaccines at two sites in Maryland and Massachusetts and has plans to build a commercial scale manufacturing center in Montana.
"We have a big push underway in infectious diseases and we hope to qualify for President Biden's American Pandemic Preparedness Plan," Dr. Lederman says. "Our goal is to be able to test new live-virus vaccines against novel pathogens within 100 days of obtaining a viral sequence."
• • • • •
To connect with Tonix Pharmaceuticals or any of the other companies featured on BioTuesdays, send us an email at editor@biotuesdays.com.