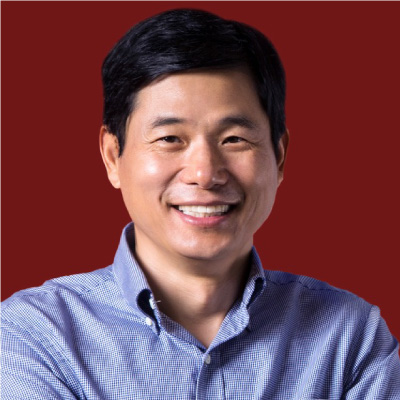 Shanghai-based 111, Inc. (NASDAQ:YI) is helping pioneer the S2B2C model in China as it builds an innovative healthcare platform in the country.
Unlike B2C, where businesses serve a customer directly, or B2B, where they only interact with other businesses, in S2B2C, they use a powerful data-driven supply chain platform (S) to connect hundreds of thousands of other businesses (B) that serve consumers (C).
111 also offers a holistic suite of services to empower business to run more efficiently, something that the traditional B2B businesses cannot provide. By utilizing the power of the internet, 111's S2B2C helps healthcare system stakeholders interact more effectively and at a lower cost.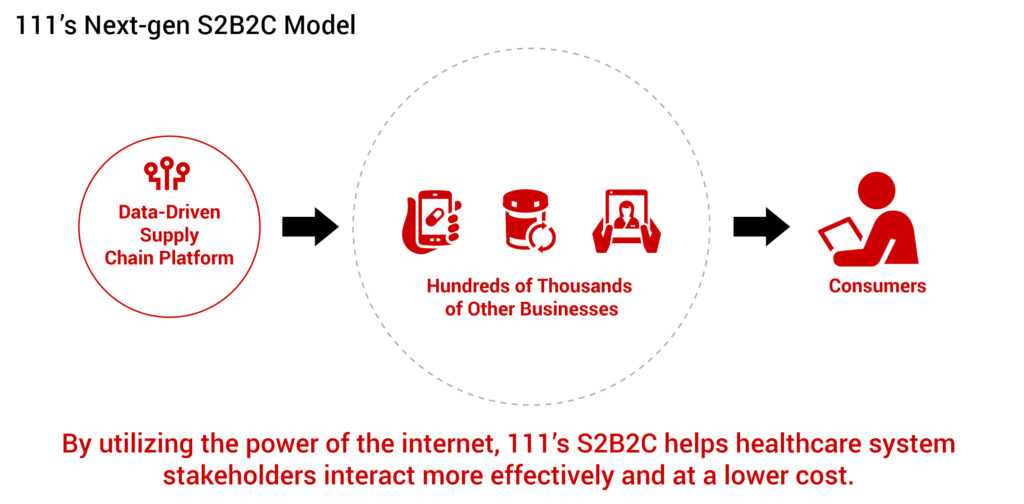 As implied by the company's name, its three business lines digitally connect patients with healthcare products and services, including an omni-channel commercialization platform, virtual healthcare services, such as online consultations with doctors, pharmacy services, as well as a one-stop solution for pharmacies to purchase healthcare products.
"We believe that the investment and innovation we are pursuing will redefine healthcare access and delivery in China," Junling Liu, co-founder, chairman and CEO of 111, says in an interview with BioTuesdays. "In 10 years, we believe China will have one of the most efficient healthcare systems in the world and we want to play a role in that transformation."
The company provides a business-to-consumers platform with better access to pharmaceutical products and healthcare services directly through its online retail pharmacy, 1 Pharmacy, and indirectly through its offline virtual pharmacy network.
111's retail pharmacy network is now the largest in China, servicing more than 320,000 pharmacies, or 57%-plus of the sector from soon to be eight self-managed regional fulfillment centers. 1 Pharmacy provides 24-hour delivery to more than 300 cities in China and 72-hour delivery nationwide.
The company also offers online healthcare services through its internet hospital, 1 Clinic, which provides consumers with cost-effective and convenient online consultations, electronic prescriptions, and management services for chronic disease patients.
In addition, 1 Medicine Marketplace serves as a one-stop business-to-business shop for pharmacies to conveniently source a vast selection of pharmaceutical products through an online app. 111 also offers supply chain management, and technology and digitalization solutions.
"We also have developed an omni-channel, digitally-enabled commercialization platform serving as a compelling tool for pharmaceutical companies when developing a go-to market strategy for selling products in China," Mr. Liu says. These services include digital marketing, patient education, data analytics and price monitoring.
He also points out that pharmaceutical commercialization in China still predominantly relies on legacy systems and processes, and has not adapted to technology as compared to other industries, such as retail.
"We do not believe that of the currently legacy model for healthcare delivery, which contains many layers of intermediaries, complexities, and costs, is sustainable going forward. Our model focuses on inter-connectivity and cost efficiency rather than layers of intermediaries to reach patients with new medicines and devices."
Specifically, he points to 111's digital infrastructure, which includes an industry-leading supply chain network across China, digital marketing, an integrated online and offline pharmacy network, and cloud-based and omni-channel services. In addition, digitization "closes the loop" between doctors and hundreds of millions of patients, providing consultations and digital prescriptions, for example, rather that forcing patients to return to hospitals for a follow up prescription.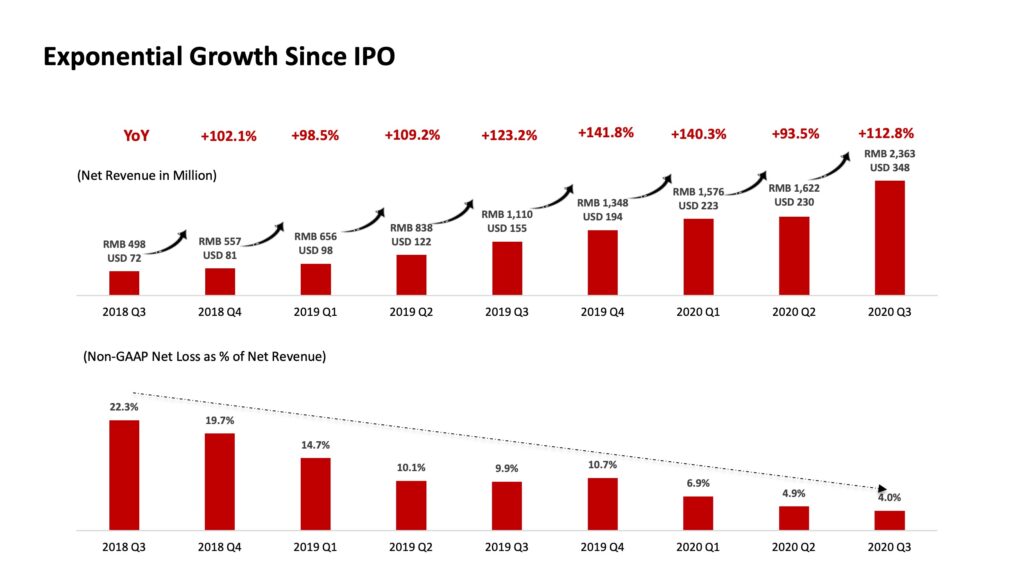 The strategy seems to be working. Since its IPO in September 2018, quarterly revenue has grown from $72-million to $348-million for the third quarter of 2020. Meanwhile, non-GAAP net loss as a percentage of revenue has declined from 22.3% in the third quarter of 2018 to 4% for the third quarter of 2020.
"We anticipate this trend to continue for a long time to come because we believe we have built the necessary infrastructure to continue to scale up the business," says Gang Yu, Ph.D., co-founder and executive chairman of 111.
111 is the first internet health company from China to be listed on a U.S. stock exchange.
In addition to having the number one medical app in China, Dr. Yu points out that 111's customer satisfaction rate is above 99%, which is "something we are very proud of as the business is on an upward spiral."
Investors in two recent financing rounds injected about $143-million in 111, which also is targeting an IPO of its main operating subsidiary, Yao Fang Shanghai, on the Shanghai Stock Exchange's Sci-Tech Innovation Board.
The IPO would cement 111's status as the leading platform in digital healthcare in China and increase brand recognition. "Accessing global capital markets will enable us to tap into the new sources of capital within China as well as bolster 111's ability to form partnerships with key domestic players and take full advantage of value-additive opportunities and continue our growth and strategic initiatives," says Dr. Yu.
Mr. Liu and Dr. Yu have been partners for some 14 years, launching their first venture, YHD.com, as an online supermarket, in China in 2008. In 2015, their partner, Walmart, took full control of the e-commerce firm, which had 10,000 employees at the time, buying the 49% of YHD that it didn't already own.
The two businessmen pioneered an online retail pharmacy in 2010 as part of YHD that they retained after the sale to Walmart. The online pharmacy served as a steppingstone for the expansion of 111 as China's leading online drugstore and healthcare platform.
Mr. Liu was a former president of Dell China and Dr. Liu was a former VP of Dell worldwide procurement.
Earlier this month, 111 teamed up with Jilin Baiyi Doctor Group, the largest doctor group in Northeast China's Jilin province, which employs a team of renowned experts and professors from Grade-A Tertiary hospitals. Jilin Baiyi offers medical specialties including, internal medicine, general surgery, gynecology, neurology, neurosurgery, oncology, orthopedics, traditional Chinese medicine, as well as imaging, clinical labs and rehabilitation.
In addition, medical experts from Grade-A Tertiary hospitals are able to offer online-based services to doctors from other medical units, such as city-level and county-level hospitals, and clinics in the remote provinces. These services include remote consultations, training, as well as imagining, screening, detection, diagnosis and medical evaluations.
Dr. Yu says that as a leading digital healthcare platform company, 111's goal is to leverage its technology and network to digitally connect patients with the products and services they need.
"Our platform will empower its doctors to better serve their patients, an important objective of our business-to-doctor-to-customer strategy," he adds. "The doctor-patient management platform is one area where we are leveraging our technology, network, and resources to provide an innovative new model for patient life-cycle management."
Mr. Liu suggests that the aging population in China is expected to fuel growth in healthcare expenditures, which is forecast to reach $2.3-billion by 2030, compared with an estimated $1.4-billion for 2020. The country's population, aged 60 and older, is expected to reach 364 million people by 2030, up from an estimated 250 million for 2020.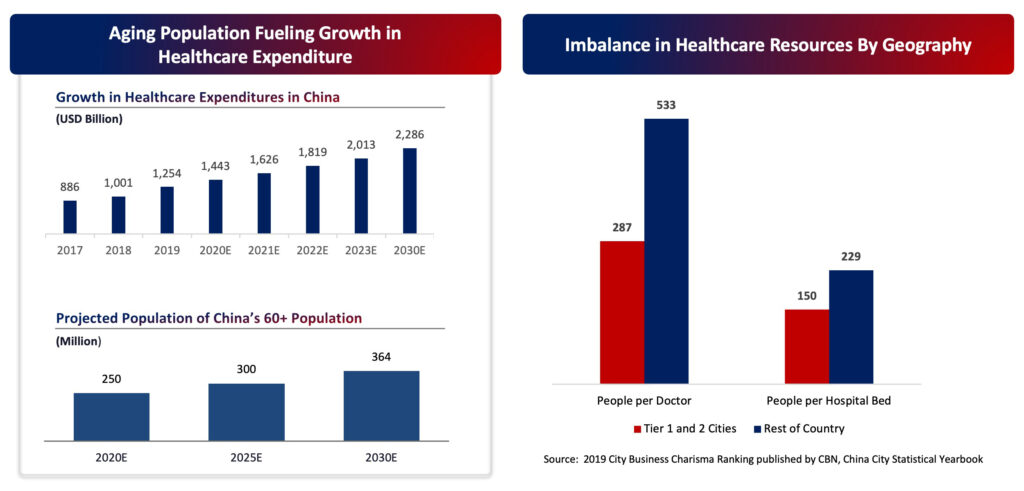 Mr. Liu says 111 also is expanding its relationships with leading pharmaceutical companies and currently has partnerships with some 301 companies, compared with 80 near the end of 2018.
"Our digital infrastructure also helps pharmaceutical companies with product sales, digital marketing, patient monitoring and data services," Mr. Liu contends. "We were the first company to establish a social media matrix that helps pharmaceutical companies bring awareness of their new produces."
Using 111's cloud-based direct-to-patient platform, pharmaceutical companies and doctors can monitor patients' drug compliance and schedule follow-up care to improve outcomes; provide virtual access to medical consultations, unlocking nationwide access to top doctors and specialists; and enable medical teams to schedule and monitor post-operative care for discharged patients.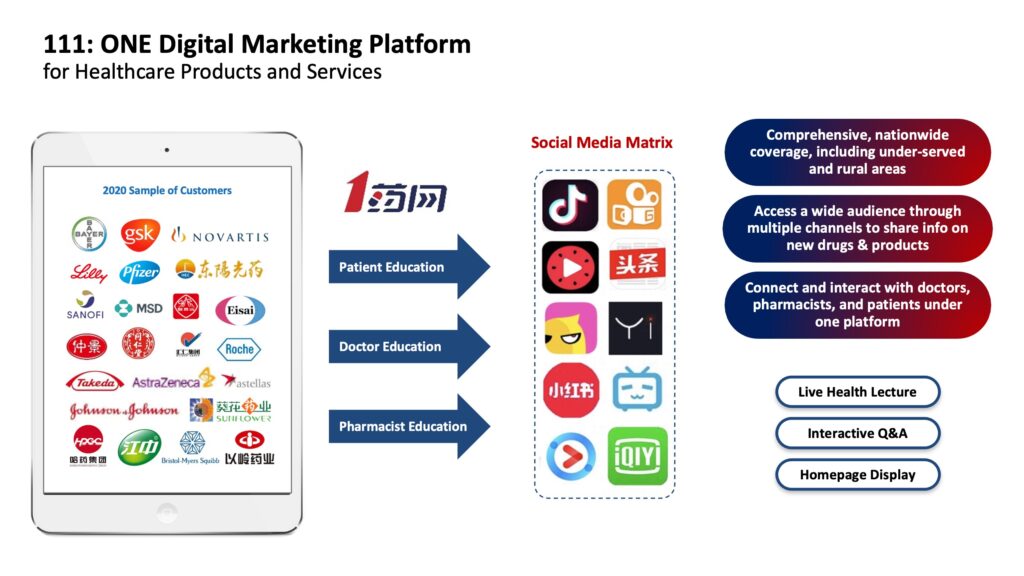 Mr. Liu explains that 111's ONE digital marketing platform for healthcare products and services provides comprehensive, nationwide coverage, including under-served and rural areas of the country; access to a wide audience through multiple channels to share information on new drugs and products; and interactions with doctors, pharmacies and patients under one platform.
According to Mr. Liu, customer management and engagement is one of 111's core competencies, servicing patients with treatments for 80-plus diseases and seamless prescription refill rates that helps patients avoid the time and travel to return to a hospital.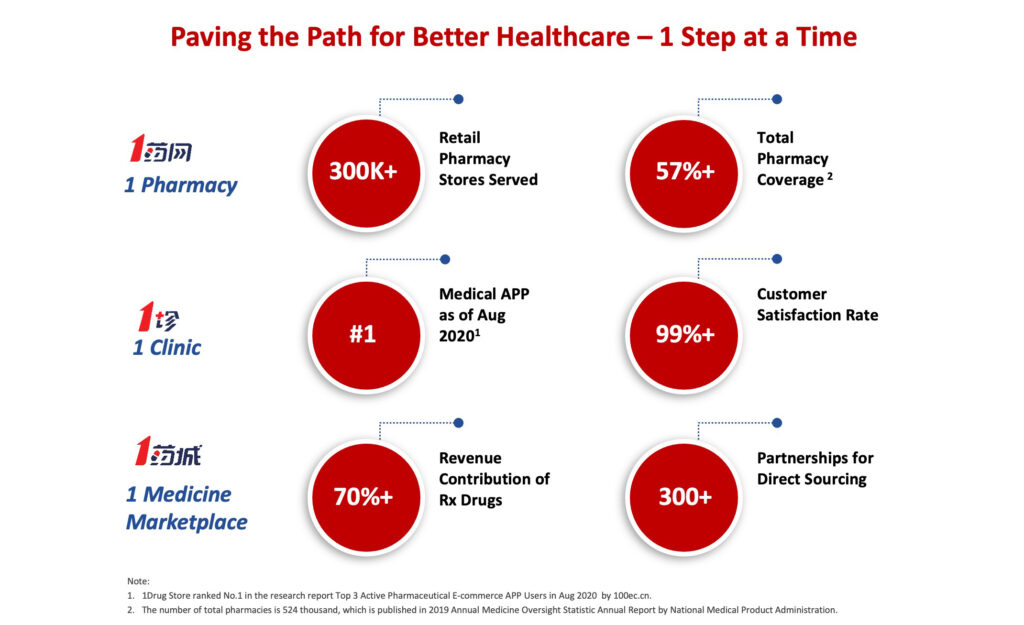 "We believe that everyone deserves access to affordable, quality healthcare that fits within their budget and lifestyle, including people residing in under-served communities," Mr. Liu says. "We believe we are in the right place at the right time to leverage our digital network to deliver technology services to the industry."
• • • • •
To connect with 111 Inc. or any of the other companies featured on BioTuesdays, send us an email at editor@biotuesdays.com.