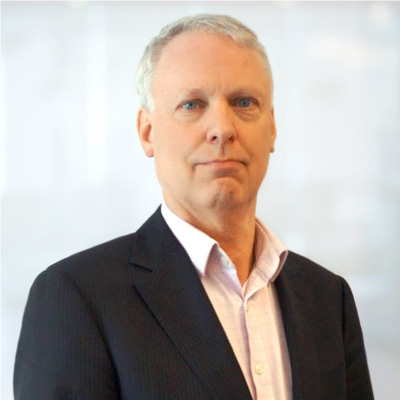 Sernova's (TSXV:SVA; OTCQB:SEOVF) Cell Pouch System, composed of an implantable device, therapeutic cells and immune protection technologies, has the potential to be a "functional cure" for millions of people with Type 1 diabetes. The medical device is in Phase 1/2 testing.
"The approach Sernova is advancing towards a functional cure for Type 1 diabetes is to transplant new insulin producing therapeutic cells into our Cell Pouch, implanted under the skin to replace the need for daily insulin injections, which has been the primary therapy for the past 100 years," Philip Toleikis, Ph.D., president and CEO, says in an interview with BioTuesdays.
"Our cell therapy approach allows the body to recover the ability to make its own insulin as needed to replace islet cells in the pancreas that no longer are able to produce insulin," he explains. "And our integrated regenerative medicine approach has the potential to achieve this with multiple chronic diseases."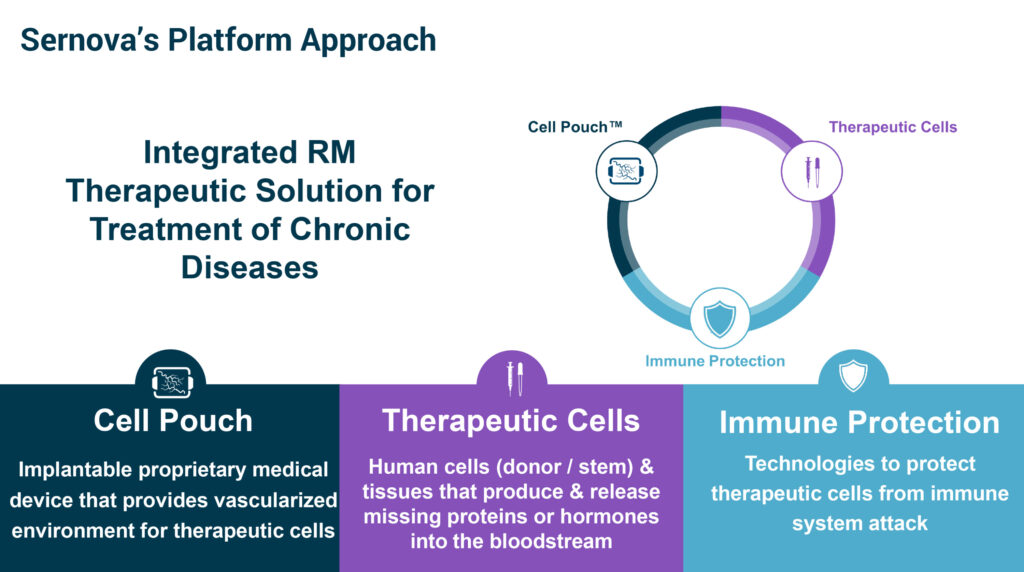 In addition to Type 1 diabetes, Sernova has completed encouraging preclinical proof-of-concept studies for its hemophilia A program, transplanting cells from a blood sample of hemophilia patients, corrected to produce Factor VIII, into the Cell Pouch to regain clotting function.
In addition, to treat hypothyroid disease, Sernova has successfully transplanted healthy thyroid gland tissue into the Cell Pouch in preclinical studies from patients having their thyroid gland removed with the goal to eliminate the need for daily, life-long thyroid medications.
The Cell Pouch is implanted deep under the skin, allowing for vascularization to occur within the Cell Pouch's chambers, creating a natural environment for the long-term function of therapeutic islet cells. The cells are transplanted directly into the vascularized tissue chambers of the Cell Pouch in Type 1 diabetes patients where they integrate with the blood vessels to read and produce insulin as required.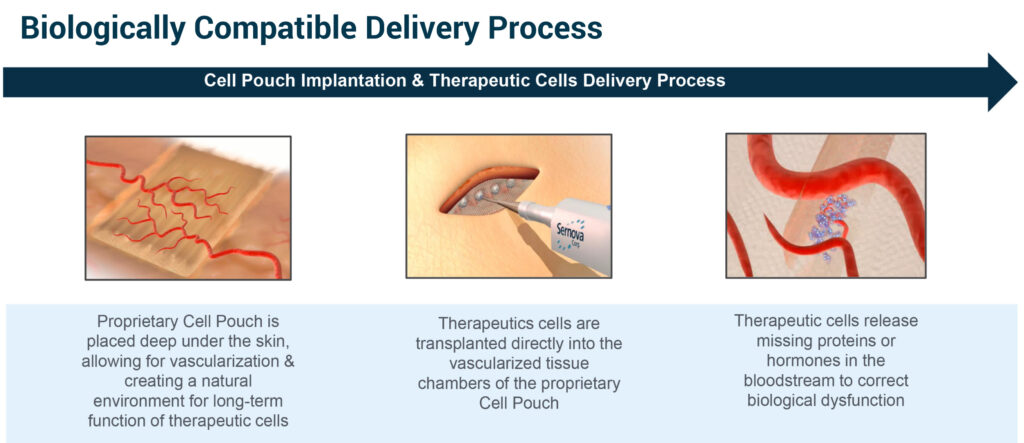 "These therapeutic cells have the potential to release missing proteins or hormones in the bloodstream as required to correct a biological dysfunction, such as a lack of insulin to control blood sugar levels," he points out. "The Cell Pouch is designed to overcome current barriers associated with therapeutic cell survival and function by forming an organ-like environment."
In addition to the Cell Pouch and therapeutic cells, Sernova's platform to treat chronic diseases includes the use of technologies to protect cells from immune system attack. In 2020, Sernova acquired and licensed Conformal Coating technologies, to cloak the therapeutic cells from immune system attack within the Cell Pouch.
Dr. Toleikis explains that Conformal Coating is a thin biocompatible porous polymer hydrogel coating surrounding therapeutic islet and stem cells. "It has been proven to allow for physiological transfer of insulin and glucose unlike other encapsulation technologies," he adds.
Dr. Toleikis contends that Sernova's Cell Pouch has solved issues of scalability, fibrosis, vascularization, cell engraftment, natural cell environment, biocompatibility and versatility through the use of human cells and tissue, as well as stem cell-derived islet cells.
Diabetes is one of the most prevalent and pervasive medical problems, with some 460 million people affected worldwide, of which nearly 10% suffer from Type 1 and require regular injections of insulin. In addition, 30% of individuals with Type 2 diabetes are likely to end up losing the function of their islet cells and require insulin.
In February 2020, an independent data safety monitoring board completed an interim analysis of Sernova's Phase 1/2 clinical trial of the Cell Pouch in patients with severe hypoglycemia unawareness and recommended continuation of the study at the University of Chicago.
Dr. Toleikis says hypoglycemia unawareness is the most critical unmet need in diabetes, affecting some 15% of Type 1 patients, or approximately 240,000 people in the United States. Hypoglycemia unawareness is a complication of diabetes where a patient is unaware of a deep drop in blood sugar. These patients do not experience hypoglycemic warnings, such as palpitations, anxiety, sweating and light headedness, which can lead to diabetic ketoacidosis, coma and death.
"Treatment with therapeutic cells is the only way to correct hypoglycemia unawareness," he contends.
To be eligible to participate in the clinical study, patients must demonstrate long-standing Type 1 diabetes with severe hypoglycemic unawareness episodes and no glucose-stimulated C-peptide circulating in their bloodstream. The lack of C-peptide is an important biomarker in the diagnosis of Type 1 diabetes and is also used to differentiate Type 1 and Type 2 diabetic patients.
At the latest analysis of the open-label Phase 1/2 study in November 2020, Sernova had enrolled five-of-seven patients, who had received the Cell Pouch and were actively advancing through the transplantation phase of the study. The final two patients are expected to be enrolled during the current first quarter of 2021.
Safety is the primary endpoint of the study and Dr. Toleikis says there was consistent incorporation of the Cell Pouch with vascularized tissue, providing a suitable environment for transplantation of islet cells and no incidence of severe adverse events with the device or islet transplant.
At 90-days post-transplant, he says an independent pathologist reported abundant viable and organized islet cells that were associated with blood vessels within a collagen matrix, and islet cells "strongly expressing insulin," within a sentinel device removed from a patient.
Regarding efficacy measures, Dr. Toleikis points out there was ongoing detection of bloodstream levels of C-peptide in treated patients, and reductions in injectable insulin use, levels of HbA1c, a measure of long-term glucose control, and severe hypoglycemic episodes, "all indications that the cells in the Cell Pouch are releasing sufficient levels of insulin into the bloodstream to make a difference to patients."
Full results of the open-label Phase 1/2 study are scheduled for release in 2022, although interim updates are anticipated to be released during 2021. Sernova's clinical investigator is scheduled to present at the American Society of Transplant Surgeons Winter Symposium on Jan. 15, 2021.
The company's Cell Pouch is manufactured by a CMO in the United States in accordance with regulatory GMP guidelines in North America, and Europe. "We have a semi-automated manufacturing process in place now that we can scale-up to an automated process and make the number of Cell Pouches required," Dr. Toleikis says.
Sernova also has world-wide patents and applications protecting its composition and use of medical devices for delivery and cell transplantation; glucose responsive insulin secreting stem cell technologies; and immune protection technologies.
In June 2020, Sernova signed a technology alliance to enhance its immune protection platform, including the use of AgeX Therapeutics' gene expression technology for the next generation of immune protected cells. Sernova is assessing the utility of the AgeX platform in both stem cell-derived pancreatic islet beta cells for Type 1 diabetes and in hemophilia A to overcome issues with transplanted cells, such as tissue matching and administration of antirejection medication.
"The blockbuster potential of our platform could establish a new standard of care for diabetes treatment and management, with the potential to be the biggest therapeutic advancement since the discovery of insulin 100 years ago," Dr. Toleikis suggests.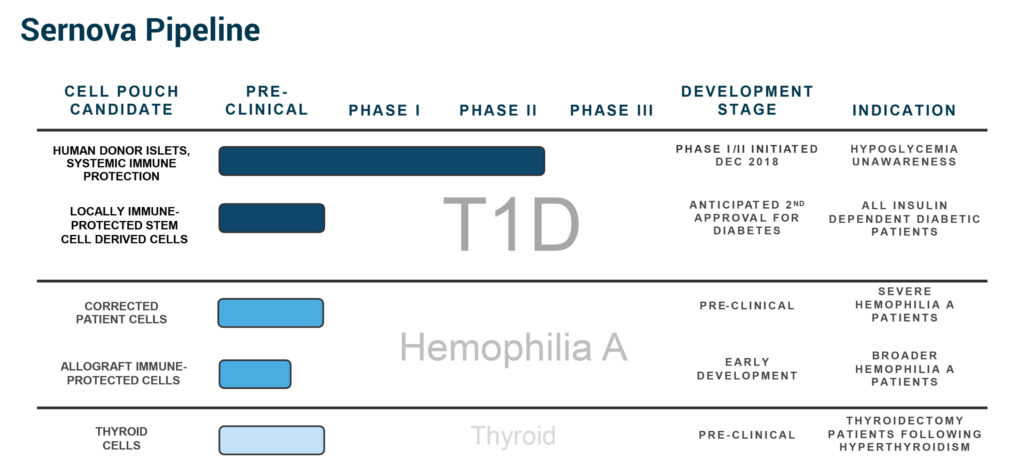 • • • • •
To connect with Sernova or any of the other companies featured on BioTuesdays, send us an email at editor@biotuesdays.com.