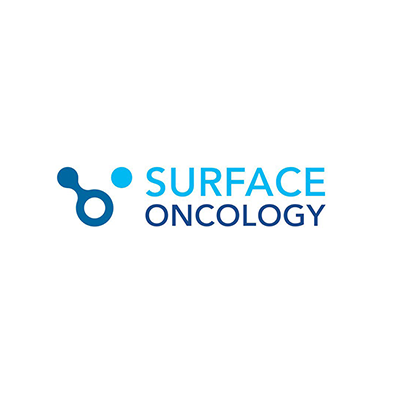 H.C. Wainwright launched coverage of Surface Oncology (NASDAQ:SURF) with a "buy" rating and $11 price target. The stock closed at $6.40 on Sept. 3.
Surface is developing cancer therapies targeting checkpoints that modulate immunosuppression in the tumor microenvironment, such as key enzymes in the adenosine pathway, CD39 and CD73, as well as immunosuppressive cytokine, interleukin-27.
"Targeting these pathways could be a major cancer therapeutic modality," writes analyst Swayampakula Ramakanth. "We believe Surface's clinical-stage drug candidates have the potential to treat various cancers with a market opportunity similar to currently commercialized checkpoint inhibitors."
At the current valuation of $255-million, we believe Surface is an "attractive opportunity for a long-term investor," he added.
Mr. Ramakanth said that in March, Surface initiated a Phase 1 study to evaluate SRF617, its monoclonal antibody targeting CD39, as a treatment for advanced solid tumors. The company plans to report safety and preliminary efficacy data from the study by the end of 2020. "If successful, with no clinical data on its competitors to date, SRF617 could potentially be the first anti-CD39 therapy to reach market," he said.
Mr. Ramakanth said that in April, Surface initiated a Phase 1 study of SRF388 in patients with advanced solid tumors, focusing on renal cell carcinoma and hepatocellular carcinoma, and expects to report initial data by the end of 2020. Based on the promising preclinical data to date, he said SRF388 has the potential to become the first interleukin-27-targeted drug for cancer treatment.