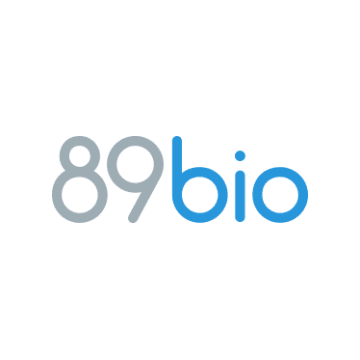 BTIG launched coverage of 89bio (NASDAQ:ETNB) with a "buy" rating and $51 price target. The stock closed at $33.14 on July 22.
89bio is developing BIO89-100, a stabilized fibroblast growth factor 21 (FGF21) analog, for non-alcoholic steatohepatitis (NASH) and severe hypertriglyceridemia. FGF21 analogs address critical liver pathologies, principally fibrosis, and the underlying metabolic dysregulation that drive progression of NASH.
Analyst Julian Harrison writes that the positive effects on lipids suggest these drugs are appropriate for earlier-line NASH patients, while direct anti-fibrotic activity suggests roles in later stages (F3/F4) as well, where patients are generally considered most appropriate for therapeutic intervention.
89bio currently is conducting a 12-week Phase 1b/2a study evaluating BIO89-100 in NASH and non-alcoholic fatty liver disease patients, with suspected NASH, that completed enrollment in the second quarter of 2020 and is expected to readout late in the third quarter or early fourth quarter this year, he added.
Beyond NASH, Mr. Harrison said 89bio has a Phase 2 trial planned in severe hypertriglyceridemia patients planned for the third quarter of 2020, COVID-19 permitting.