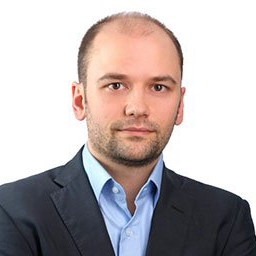 Despite being a new entrant in the cannabis market, Zenabis Global (TSX:ZENA) is making huge strides to become one of the largest licensed producers of medical and adult-use recreational cannabis in Canada.
"Building on our proven agricultural heritage and cultivation excellence of our predecessor company, Bevo Agro, we are investing in initiatives that will grow our production to meet demand across our key markets and enhance value for our shareholders," Andrew Grieve, CEO, says in an interview with BioTuesdays.
"Looking ahead, we expect further growth from our cannabis operations, continued expansion of our facilities, and significant increases in cannabis revenue," he adds.
Zenabis has production facilities at Langley and Delta, both in British Columbia; Atholville, New Brunswick; and Stellarton, Nova Scotia, where current cannabis production capacity of 13,400 kg is expected to vault to 131,300 kg during the third quarter of 2019, making it one of the top 10 producers in the sector. Ultimately, if all four facilities are fully built out and converted to cannabis production, they would have a design capacity to yield approximately 479,300 kg of dried cannabis annually.
The company also has two greenhouses at Aldergrove and Pitt Meadows, both in British Columbia and earlier this month, received an industrial hemp production license from Health Canada. It intends to grow hemp on surplus land and in greenhouses off-cycle from other crops.
"We have successfully undertaken a range of corporate development initiatives in the past several months, including securing key supply and distribution arrangements and additional licenses and approvals; expanding our product offerings across Canada; developing relationships in Europe; and obtaining financing to support our rapid growth," Mr. Grieve contends.
The strategy seems to be working. In the first quarter of 2019, Zenabis generated net revenue of $11.6-million, consisting of $4.1-million and $7.5-million in cannabis and propagation segments, respectively. That compares with revenue of $3.4-milion for the fourth quarter of 2018. The company had not yet begun cannabis sales in the year earlier first quarter.
In the latest quarter, Zenabis began a transition to an alternative growing approach. "The first harvest using the alternative approach outperformed design capacity by 47.6%, Mr. Grieve says, adding that the company's monthly production reports also represents "our approach to transparency because we are confident of delivering our expansion goals on time and on budget."
Zenabis is forecasting second quarter revenue from the plant propagation business to be in a range of $16-million to $18-million, and net revenue from the cannabis business to be in the range of $10-million to $12-million for total second quarter guidance of $26-million to $30-million.
Mr. Grieve points out that net cannabis revenue does not yet include any meaningful impact from the production of oil products, as the third-party supply chain for oil products, including post-processing, adds a considerable amount of time from cultivation to realization of revenue.
He figures this time differential should be significantly reduced when post-processing and additional extraction capacity at the Zenabis Delta plant is completed. "Currently, a significant amount of existing cannabis inventory is allocated to the third-party oil processing supply chain."
In April, the company's output exceeded design capacity by more than 31% and overall cultivation output was 63% greater than forecast, he contends. For three harvests in May, Zenabis exceeded design capacity by 28%.
"With an additional harvest moving from June into May, we anticipate further strong total cultivation performance in May relative to forecast," he notes. "This outperformance demonstrates the capabilities of our experienced cultivation team, and the quality of our facilities across Canada."
The company's existing cannabis brands include Zenabis, a medical brand of dried cannabis, with near-term oil products and future products, such as food and hemp products in development. Founders Reserve is Zenabis' premium recreational brand and Blazery is a niche recreational brand of pre-rolled cannabis.
The company, which also has additional recreational brands in development, with a focus on cannabis oils, sprays, food products and beverages, recently launched a line of soft gel capsules through its online and retail sales channels.
Zenabis also is developing internally and with partners cannabis-infused edibles; flavored and sparkling water and other non-alcoholic beverages; topical creams; health and beauty products; vapes and do-it-yourself kits. Sales of those products are subject to new Health Canada regulations, which are expected in the fall.
Mr. Grieve says that during the first quarter of 2019, Zenabis entered into supply arrangements with provincial distribution boards in Alberta, Manitoba, Quebec and Prince Edward Island, expanding its supply arrangements to a total of eight provinces and one territory. Distribution in Ontario is slated to begin in October.
Another milestone achieved in the first quarter was entering a supply arrangement for its medical cannabis products with Shoppers Drug Mart, Canada's largest pharmacy chain with more than 1,300 stores. Zenabis distributes its cannabis oils through Pharmasave, a 650-store pharmacy.
Zenabis also is expanding its international distribution operations. The company has signed a non-binding letter of intent with a European distributor to supply 2,400 kg of dried cannabis equivalent a year, with the potential to provide 6,000 kg, starting in 2020.
In Germany, Zenabis has entered into a binding term sheet for a three-year supply arrangement with Farmako, a leading pharmaceutical research company. Under the accord, Zenabis would receive biosynthetic cannabidiol (CBD) for sale in the Canadian market from Farmako, and provide medical cannabis to Farmako for sale in Germany.
Zenabis also has signed a non-binding letter of intent to supply cannabis to a chain of 15 pharmacies in Malta along with conditional approval to develop a production and processing facility in Malta. And when cannabis is legalized in Panama and Paraguay, Zenabis has joint venture plans to annually supply up to 6,000 kg and 180 kg, respectively, to its partners.
"Our team has 100 years of industrial-scale cultivation expertise and proven executive capabilities, and with our ongoing expansion, we are demonstrating our goal to be expert cultivators," Mr. Grieve contends.
• • • • •
To connect with Zenabis, or any of the other companies featured on BioTuesdays, send us an email at editor@biotuesdays.com.