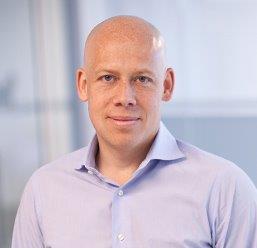 As president of Chardan, an independent, global investment bank specializing in healthcare, disruptive technologies, and special purpose acquisition companies (SPACs), Jonas Grossman takes a worldwide view of capital markets. He has been head of global capital markets for 15 years, with transactional experience on more than 400 deals. In this interview with BioTuesdays, Mr. Grossman discusses how private healthcare companies looking to go public may benefit from using a SPAC, as opposed to a traditional IPO.
Let's begin with a brief history of Chardan.
We are a full-service investment bank, headquartered in New York, and active across North America, Europe, Israel and Asia. We started the business more than 15 years ago, providing a full range of advisory and support services to private and public emerging-growth companies looking to raise capital, or who need help with mergers and acquisitions or strategic alliances. More recently, we have developed a sub-specialty within the healthcare vertical and are probably best known for our leadership position in SPACs.
What sets Chardan's healthcare franchise apart from other investment banks?
On the healthcare front, we are committed to identifying and supporting sub-sectors and companies with the highest potential for investment returns by generating real value to society. Our work is built on robust scientific grounding that provides important inputs to fundamental investment research. We have five publishing analysts in the healthcare space covering nearly 100 public companies. Most of our analysts are MDs and PhDs, often with both science- and business-based backgrounds. We also host three of the leading conferences in the genetic medicines and microbiome space.
In your experience, what are some drawbacks of the IPO process for healthcare companies?
Typically, investment banks advise private biotech companies looking to go public to do a crossover round, or a private investment round, right before an IPO. These rounds are called crossovers because the companies go out and find one or more high-profile public biotech investment funds known for public market investing to participate (or crossover) in the private round. This is because the typical public IPO sales process often leaves little time for public healthcare investors to do their due diligence. The public investors like to rely a bit on the technical due diligence and research done by those high-profile crossover investors. As a result, you end up completing two transactions to go public – the crossover round and the IPO, both of which are done at significant valuation discounts to the ultimate public market trading value. This means that the company raising money may be forced to accept a lot of dilution in their value on the road to becoming publicly traded.
What is a SPAC?
SPACs are public vehicles that contain cash and a management team searching for a target partner: they exist solely to merge with a private company that wants to go public. SPACs are alternative go-public vehicles to IPOs that offer certain advantages, notably speed, cost, transparency and flexibility. In addition to IPOs, historically, biotech companies have used reverse mergers to go public so your readers may have some experience with that alternative to an IPO. SPACs offer a much better version of that old reverse merger transaction in that they are clean publicly traded platforms, they have no legacy issues, and they have a pool of cash raised in their own IPO. We think SPACs are a much better go-public path than merging with a pre-existing shell.
What role has Chardan had in developing the SPAC approach for healthcare companies?
Chardan is one of the pioneers of the SPAC industry. Since 2003 we've sponsored and managed five SPACs of our own and underwritten and advised over 60 for management teams raising capital. We have the market-leading SPAC practice, having been the number one underwriter of SPACs for the last three years. Within healthcare, in the past 12 months we've led three healthcare focused SPACs: ARYA Sciences Acquisition, sponsored by an affiliate of Perceptive Advisors; Health Sciences Acquisitions, sponsored by an affiliate of RTW Investments; and Chardan Healthcare Acquisition, a Chardan-sponsored SPAC.
What trends are you seeing regarding SPACs as IPO vehicles?
In 2018, one of every five IPOs was a SPAC. These transactions raised $11-billion in total. The latest SPACs have been backed by blue chip companies, private equity and venture capital firms. To us, this means SPACs are entering the mainstream of the capital markets. In the last few months, two of the leading biotech public investment firms have sponsored their own SPAC: ARYA Acquisition and Health Sciences Acquisition. We were underwriters of both deals. These are SPACs backed by industry experts who are now searching for great companies to take public. Given the typical dilution from crossover rounds leading to biotech IPOs, we think the SPAC should become a widely adopted alternative for biotech companies wanting to go public.
What are the benefits of a SPAC as an IPO vehicle for healthcare companies?
The quick answer is SPACs are efficient, flexible and can enhance value. By merging with a SPAC that's already public, a company can collapse the crossover and IPO transactions into one transaction. Our data show that late-stage private crossover rounds typically are being done at 30% to 40% discounts to anticipated IPO pricing, and that subsequent IPOs are done at typical 20% discounts to comparable company trading ranges. We believe that a SPAC can provide a valuation uplift to the target company going public on a single-step merger, versus the multi-stage crossover round/IPO. The management and historic investors who have backed the biotech company over time receive public shares right away in the SPAC merger, thus eliminating future IPO risk. Other benefits include the speed of the transaction and the ability to use a highly-structured and confidential marketing process – including the pricing of a transaction – that allows the biotech company to target the right long-term investors to form the core of their shareholder roster, instead of what is often a somewhat disorganized IPO sales process.
What would you say to a private company considering going public via a SPAC?
There are a lot of efficiencies offered by SPACs, compared with the traditional pathways. Key private company investors are thoughtful, long-term healthcare investors that need a few months to conduct due diligence before feeling comfortable with a company, and the traditional IPO doesn't lend itself to that. We understand the real need for private biotech companies to get a listing and go public so they can raise capital. They want to get listed with certainty – SPACs provide that without a lot of the uncertainties associated with a traditional IPO.
What notable deals has Chardan been involved in?
Last year, we were involved in 15 IPO transactions using SPACs, which raised about $2.2-billion. We raised nearly $7-billion when you consider our role in primary, secondary and PIPE transactions over the last couple of years. Earlier this year, we did an $80-million PIPE for MeiraGTX, a gene therapy company, with J&J, OrbiMed and Perceptive as key investors. We were involved in the Moderna IPO, one of the largest healthcare transactions of all time, as part of a broader syndicate. We also led a $115-million series A financing for Passage Bio, a genetic medicines company based on technology from the University of Pennsylvania.
What is Chardan Healthcare Acquisition Company (CHAC)?
As a leading investment bank to the biotech industry, and seeing SPACs as an effective vehicle for private companies to go public, we sponsored our own $70-million SPAC IPO in December 2018 to establish Chardan Healthcare Acquisition (NYSE American:CHAC). Our goal is to find an exciting private biotech company we can merge with and take public. We're uniquely positioned to take advantage of our in-house expertise to find disruptive technologies in the areas of gene therapy, gene editing, the microbiome, autoimmune diseases and other fields of biotech we think are exciting.
Tell me about Chardan's senior leadership team.
George Kaufman, partner and head of investment banking, has been with Chardan for more than 15 years and has broad experience in SPACs, as well as cross-border and complex transactions. Dr. Gbola Amusa is a partner, director of research and head of healthcare research at Chardan, as well as CHAC's executive director and chairman. Dr. Amusa brings more than 20 years of Wall Street experience, has covered large-cap European pharma in his previous roles, and now covers more names in the gene therapy space than any other analyst on the street. He has a unique insight into what can really make a winning company. I am also the president and CEO of CHAC.
• • • • •
To connect with Jonas Grossman, or any of the other companies featured on BioTuesdays, send us an email at editor@biotuesdays.com.