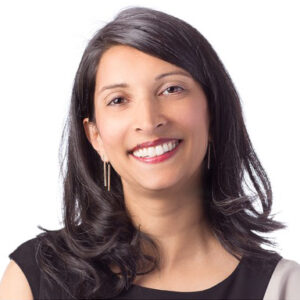 Closely-held NuPulseCV is enrolling patients with advanced heart failure in a feasibility study with its intravascular ventricular assist system (iVAS), a minimally invasive heart pump designed to allow patients to be discharged from hospital and resume their daily activities.
"The focus of iVAS therapy is to support a heart that is weakened by advanced heart failure in order to improve blood flow, carrying nutrients and oxygen throughout the body," Sonna Patel-Raman, president, says in an interview with BioTuesdays.
Dr. Patel-Raman explains that the iVAS system is a balloon-like device placed in the descending aorta. The device is inserted through the left or right subclavian artery, just below the collarbone, through a two-inch incision, and fed into the descending aorta, where it inflates and deflates. This counterpulsation reduces pressure that the heart must work against, making it easier for the heart to pump blood to the body.
The pump is controlled by a small drive unit contained in a satchel that can be worn over the shoulder. The placement of electrodes under the skin and a skin interface device enables communication between the implanted components and the external drive unit.
iVAS – Intravascular Ventricular Assist System
"The iVAS is the first minimally invasive, long-term, ambulatory counterpulsation device that is designed to work in sync with the heart," says Rebecca Cogswell, assistant professor of medicine and co-investigator of the study at the University of Minnesota.
"It is a potential option for someone who has advanced heart failure and is no longer benefiting from medications and cardiac resynchronization therapy (CRT)," a type of electrical therapy," she adds.
Dr. Cogswell reports that in this patient population, individuals with New York Heart Association (NYHA) Class 3 and 4 heart failure, have advanced disease. She points out that patients with resting shortness of breath, despite optimal medical therapy (NYHA Class 4), have a mortality of 70% at one year, without advanced therapies such as a heart transplant or a left ventricular assist device.
Heart Failure Progression – Available Therapies and Gaps
The iVAS is a minimally invasive, intermediate support device that fills an important gap in the field of mechanical support, with many potential roles, Dr. Cogswell says. "This device can be used as a bridge to recovery, bridge to transplant, and as a bridge-to-decision regarding candidacy for transplant or left ventricular assist device."
Citing the minimally invasive design of the iVAS system, Dr. Cogswell says that her patients have been up and walking on the day of the surgery, have transitioned out of the ICU quickly, and have been able to be discharged home.
In January 2018, the results of the company's first-in-human trial of iVAS were published in the peer-reviewed Journal for Heart and Lung Transplantation. Fourteen bridge-to-transplant patients were enrolled in the trial and 13 were implanted with an iVAS device. The primary endpoint was survival of patients to transplant or stroke-free survival at 30 days. At the conclusion of the trial, 12 of the 13 iVAS-implanted patients successfully met the primary endpoint.
NuPulseCV has implanted over 50 patients with plans to enroll up to 100 with advanced heart failure in its feasibility study in the U.S. and Canada, with results to be published later in 2019. The study is designed to demonstrate whether iVAS can support patients longer-term and improve quality of life.
Dr. Patel-Raman says the company plans to initiate a pivotal study with NYHA Class 3 and 4 patients in the second half of 2019 and obtain FDA approval for commercialization in 2021. To fund the pivotal trial, NuPulseCV is seeking $40-million from current and new investors to cover patient recruitment and enrollment, and site start-up and ongoing expenses for the trial. *
"We don't see ourselves competing with VADs and CRT but would like to offer patients another option before requiring open-heart surgery to implant a VAD," she adds. "As a bridge-to-decision device for a patient who could recover, is waiting to be transplanted, or needs longer-term support, we are the ultimate 'why not' device."
• • • • •
*This article does not constitute an offer to sell or the solicitation of an offer to buy any securities of NuPulseCV, and shall not constitute an offer, solicitation or sale of any security in any state or jurisdiction in which such offer, solicitation or sale would be unlawful prior to registration or qualification under the securities laws of any such state or jurisdiction.
• • • • •
To connect with NuPulseCV, or any of the other companies featured on BioTuesdays, send us an email at [email protected].