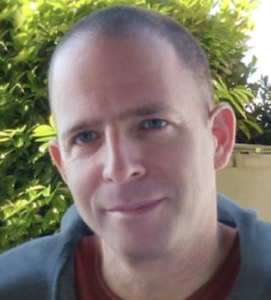 Closely-held Vessi Medical wants to change the standard of care for superficial bladder cancer by using a surface cryotherapy approach in a minimally invasive in-office treatment alternative to surgery.
"We have successful proof-of-concept data in porcine studies and are designing first-in-human trials, hopefully to begin at the end of 2019 or early 2020," Eyal Kochavi, founder and CEO, says in an interview with BioTuesdays.
"By freezing the tumor, our technology has the potential to ablate tumors, eliminating the risk of dispersed cancer cells, without damage to bladder muscle, meaning no harm to bladder functionality," he adds.
Vessi, which is a member of Israel's Trendlines Group, is targeting a $1.2-billion market opportunity to treat non-muscle invasive bladder cancer (NMIBC), which invades the inside lining surface of the bladder.
Mr. Kochavi explains that Vessi's cryo device is inserted into the bladder via a cystoscope and using standard optics, a physician identifies the treatment area and releases a cryo spray to ablate the cancerous tissue. A 15-second spray can ablate an area of 1/2-to-1 square cm.
"We believe this easy-to-use in-office system to treat NMIBC will be readily adopted by physicians who already have experience using cystoscopes," he contends.
According to Mr. Kochavi, NMIBC is usually not life threatening, if being treated, but greatly impacts a patient's mental health and affects their quality of life by causing sexual dysfunction, pain and blood in urine, and frequent need to urinate.
Studies have shown that of all bladder cancers – the fourth most common cancer type in men – 75% are NMIBC. Some two million people suffer from NMIBC globally, with 300,000 new cases diagnosed annually. "This suggests that people are living with the disease but enduring a reduced quality of life," he adds. "Patients with bladder cancer also require frequent hospital readmissions, straining health care systems."
The standard of care for NMIBC is transurethral resection of the bladder tumor, a surgical procedure that involves passing small instruments down the cystoscope to cut any tumors out of the bladder lining.
Mr. Kochavi points out that studies have shown there is an up to 80% recurrence rate of NMIBC after a transurethral resection because of missed tumors, dispersion of cancer cells and incomplete resections. "Not only does this result in repeat hospital procedures but can also lead to bleeding and perforation of the bladder, damage to muscle tissue – harm to bladder functionality – and reduced quality of life," he suggests.
Easy-to-use, novel cryotherapy system to treat NMIBC
"Our in-office treatment represents a win-win for patients through a safer, less invasive treatment to improve quality of life," he contends. "Physicians would benefit from an improved treatment option, patient retention and increased revenue stream, with the health care system benefiting from reduced costs."
Surface cryotherapy is a potential "paradigm shift" in the treatment of superficial bladder cancer, Prof. Gilad Amiel, a scientific advisor for Vessi, said in a statement. Prof. Amiel is also chairman of the department of urology at Rambam Hospital in Israel and adjunct associate Prof. of urology at Baylor College in Houston.
"Histology results [in animal studies] demonstrated efficacy of tissue destruction and safety, since there was no bladder perforation or bleeding," he added. "This gives us confidence to proceed to first-in-human trials."
Mr. Kochavi says Vessi is seeking up to $3-million to finance its first-in-human trial, begin the regulatory submission process and start a pivotal program in 2021. The proof-of-concept study is expected to enroll about six patients and include a six-month follow-up. The company may also apply for additional non-dilutive grants from the Israeli Innovation Authority.
"We hope to seek 510(k) regulatory approval with the FDA and CE Mark in Europe in early 2022 and start commercialization later in that year," he says, adding that U.S. reimbursement is already in place.
The company initially plans to target low-grade papillary tumors, which account for about 70% of all NMIBC cases and represent an $850-million annual worldwide market, Mr. Kochavi notes. It then would move to treat high-grade and carcinoma in-situ, a $350-million annual market.
Beyond NMIBC, Mr. Kochavi suggests Vessi's technology could have future applications in the treatment of recurrent urinary tract infections, overactive bladder and upper urinary tract carcinoma.
*This article does not constitute an offer to sell or the solicitation of an offer to buy any securities of Vessi Medical, and shall not constitute an offer, solicitation or sale of any security in any state or jurisdiction in which such offer, solicitation or sale would be unlawful prior to registration or qualification under the securities laws of any such state or jurisdiction.
Company Highlights
• • • • •
To connect with Vessi, or any of the other companies featured on BioTuesdays, send us an email at [email protected].