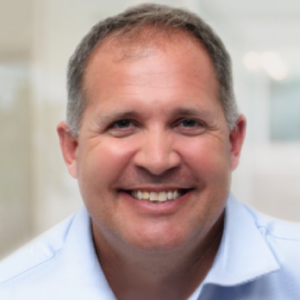 Closely-held DxTerity has developed the first affordable diagnostics platform for at-home monitoring of autoimmune disease activity and response to drug treatment, with tests that use longitudinal gene expression data obtained from biological samples taken from the same subject at different time points.
"We are the only self-collected, blood-based sample system for low-cost longitudinal RNA profiling designed to improve patient care," Bob Terbrueggen, founder and CEO, says in an interview with BioTuesdays.
"We are bringing the power of precision medicine to autoimmune disease with our Autoimmune Profiler (AIP), a multi-module assay that monitors RNA expression of key immune pathways, using a self-collected blood sample shipped to us by U.S. mail," he adds.
Dr. Terbrueggen explains that the chronic nature of immune-mediated diseases, such as multiple sclerosis (MS), lupus and rheumatoid arthritis, requires a lifetime of care. And the complex nature of these diseases makes management difficult.
"Simple, low cost and comprehensive monitoring tools are needed to improve patient outcomes and reduce costs associated with long-term disease management," he contends. "Real-world data and frequent longitudinal monitoring can help provide a more complete picture of disease activity and are key to managing disease for individual patients, especially with the emergence of new and costly biologic drugs."
And time is crucial with many autoimmune diseases, Dr. Terbrueggen contends, adding that physicians need to help patients achieve remission in a timely manner to avoid long-term organ damage.
DxTerity's technology platform is a three-step process that begins with DxCollect, a patented at-home collection kit designed to obtain a few drops of blood using a finger stick. The kit, which includes 14-day blood stabilization technology, is then mailed to the company's lab.
DxTerity's technology platform is a three-step process
The company's DxDirect platform performs genetic testing of the RNA in the blood sample. Dr. Terbrueggen says each blood sample is treated with chemical ligation dependent probe amplification and polymerase chain reaction amplification, resulting in genes that are a unique size. The genetic material is then fed into a ThermoFisher 3500Dx series genetic analyzer to achieve high throughput readout.
DxTerity also offers DxReach, a clinical study platform that enables nationwide digital recruitment of study participants utilizing the same from-home technology. DxReach also has the potential to improve doctor-patient disease management.
Dr. Terbrueggen says that among other things, DxTerity differentiates itself from the competition by DxCollect's longer stability of a blood sample as well as requiring patients to collect only a few drops of blood.
An estimated one million people in the U.S. suffer from MS and systemic lupus erythematous (SLE), the most common form of lupus, making "affordable home diagnostics a critical unmet need," he adds. DxTerity figures there is a $300-million near-term opportunity in SLE and MS, evolving to $1-billion over time.
SLE is a debilitating autoimmune disease that attacks multiple organ systems in the body. Only one FDA therapy – GlaxoSmithKline's Benlysta – has been approved for SLE in the past 60 years. The symptoms of SLE vary widely between people, making "patient stratification via precision medicine critical to future SLE disease management," Dr. Terbrueggen contends.
At the 2018 American College of Rheumatology annual meeting in October, DxTerity presented data from its LIFT study where 1,400 participants with SLE self-collected three blood samples during a two-month period. The study demonstrated an analytic success rate of 97%, with 92% of participants reporting a good-to-very-good experience.
"The AIP test in the study provided high precision, gene expression analysis of 12 immune-related disease pathways, including Type 1 interferon (IFN) levels," Dr. Terbrueggen points out.
In addition, high IFN levels measured in LIFT correlated with scientific literature of SLE severity, indicating that IFN levels were higher in African Americans and Asians, compared with Caucasians; and higher in those participants diagnosed at less than 18 years of age, compared with disease diagnosis between the ages of 18-and-30 and diagnosis over the age of 30.
"From-home access to patients with autoimmune disease opens up opportunities for remote care and regular disease monitoring at the biological level," Dr. Terbrueggen suggests.
DxTerity had 2018 revenue of $10-million from clinical testing by its pharmaceutical partners and key opinion leaders, and a long-term government biodefense contract valued at $150-million plus.
In the first quarter of 2019, DxTerity plans to officially launch its modular immune profiling (MIP) laboratory developed test in its CLIA/CAP testing lab. Dr. Terbrueggen says MIP is an expanded version of AIP with broader applicability, expanding beyond autoimmune disease, where more than 300 drugs are now in the pipeline; but also in transplant, immuno-oncology, asthma and chronic obstructive pulmonary disease, where more than 600 drugs are in clinical development.
The company also has three programs being filed with the FDA in the second half of 2019, including the AIP test; a REDI-Dx radiation test, which is being funded by the federal government; and a premarket approval review for DxTerity DLBCL, a diffuse large B-cell lymphoma cell-of-origin test.
Dr. Terbrueggen says managing autoimmune diseases today requires patients to visit a physician for testing with tools that are often ineffective, inconvenient, and/or cost-prohibitive.
"DxTerity's solution offers consistent, low-cost monitoring with at-home patient kits, improving on current methods of disease monitoring by empowering patients to improve their health proactively through real time data analytics, enhancing physician-patient communication with clearer results and improving health outcomes."
• • • • •
To connect with DxTerity, or any of the other companies featured on BioTuesdays, send us an email at editor@biotuesdays.com.