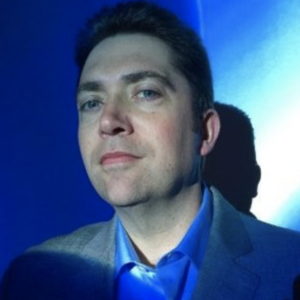 As a principal of closely-held MIDI Medical Product Development, Greg Montalbano has a unique background in industrial design, usability/ergonomics and manufacturing with over 25 years of experience developing products for medical, life sciences and home healthcare markets. With his co-owner brother, Chris, they pioneered the firm's integration of a multi-faceted design process, known as DevelopmentDNA, which addresses all stages of product design from market insight and research through innovation, engineering and production. Committed to generating success for MIDI's medical and life sciences clients, Greg and Chris Montalbano are focused on securing strategic product results that answer clients' needs. In this interview with BioTuesdays, Greg Montalbano discusses the company's approach as a medical product development-consulting firm.
Let's begin with a brief history of MIDI.
The company was started by our father, Anthony, in 1972 and has always been focused on medical and scientific product development. As a teenager, my father had an aptitude test and was told he was best suited to be an industrial designer. On the GI Bill after the war, he studied industrial design at college and started the company in the basement of our apartment building in Flushing, NY. Chris and I took over the business in 1994. Chris has a background in mechanical engineering and, with my background in industrial design, we have a good partnership that utilizes different sides of the brain, as it were. Having two different mindsets is especially useful when it comes to creating differentiated products for clients and capturing marketplace opportunities.
How big is MIDI?
We have a staff of 30 people plus an innovation center in Smithtown, NY. We employ mechanical and electrical engineers, market researchers, "voice of the customer" experts, industrial and software designers and interface experts that translate all the research inputs into user-driven designs. We operate as an innovation swat team to pull all these disciplines together and cross-pollinate them to generate forward thinking innovation in and around our clients' technologies.
Can you run through your core competencies?
Our expertise covers global research; technology and IP development; usability-centered product development; industrial design and innovation breakthroughs; engineering and total systems development; ergonomics, which is the science of fitting products to people; electrical and mechanical engineering; software development and application tools; user interface and user experience mapping; thus optimizing clients' time, money and reliability.
Can you explain DevelopmentDNA?
As a consulting firm, we need to take a quick and deep dive into a client's technology and applications. As we develop this understanding, we want to quantify and qualify our innovation relative to a client's needs and their marketplace. DevelopmentDNA is our proprietary design process, which affords us the ability to uncover, identify, and understand varying program development inputs and generate actionable innovative results. It provides innovative design, reliable engineering, design controls procedures for regulatory approval, manufacturing production solutions and product branding. DevelopmentDNA allows MIDI to respond with intelligent, informed, targeted development program directives emanating from top-level strategies, ensuring predictable success for our clients.
At what stage of product development do you typically become involved?
We can help clients with getting early technology off the ground; we can work with more robust device prototypes where a client is looking to move their product towards commercialization; and we can help redesign existing products to make them more competitive in the marketplace. So, to turn product 1.0 into product 2.0, we have teams that can work with different disciplines, like manufacturing cost optimization, regulatory, IP, design, usability and competitive differentiation. We work with different companies in a multitude of industries, with varying technologies utilizing a variety of manufacturing processes.
How do you handle a client's IP?
If a startup is interested, we can do equity partnerships with convertible notes or a straight up consulting services contract, where the IP would stay with the client, or we can blend an equity investment with consulting services. The best technical partnerships are the ones that move a program forward.
What kind of competition exists in your sector?
While we have relationships with manufacturers, we don't manufacture a client's products. We compete with contract manufacturers who like to capture the front-end design and development work and then segue back to do the manufacturing. We also compete with a company's in-house design and development work and compete with other consulting firms. Although when it comes to medical product design and development, very few consulting firms have our ability to be compliant with ISO-13485, FDA Quality System Regulations and FDA 510(k) guidelines for approval to sell a Class 1, 2 or 3 medical device in the U.S.
What kind of products has MIDI designed and developed?
In our 40-plus years of business, we have commercialized a multitude of advanced medical technology, devices for various client types from start-up and emerging companies to GE Healthcare. We have designed and developed wearables and handhelds, such as a smart injector that monitors and updates dosages through a cellular network and aids in compliance; tabletop surgical and diagnostic equipment; disposables, like a "lab on a chip"; floor standing devices like a modular dental workbench; and large format products, like digital and vascular imaging systems.
Can you describe one of these in more detail?
A good example is FlooRX by Harbor Innovations, which is preparing to go into production this year. The FlooRX concept was inspired by Harbor, a startup on Long Island, to tackle the dangers of hospital-acquired infections, like the hard-to-kill, Clostridium difficile (C. diff). The owner of Harbor also owns multiple assisted-living facilities for the elderly and knows how these pathogens can be transported on footwear. Harbor's initial invention had UV light bulbs inside a casing that looked like a bathroom scale and did kill C. diff.
So, we partnered with Harbor and, utilizing our DevelopmentDNA processes, developed FlooRX as a next-generation, internet-enabled (IoT), compliance tracking, wafer-thin device, embedded in the floor, with UV-C LED light-emitting diodes, capable of killing C. diff and a host of other pathogens, including E. coli, MRSA and Candida auris, a fungal infection. Digitally controlled UV-C LED that can kill C. diff have been commercially available for only a few years, so we were on the leading edge of this new application.
In terms of its usability, the goal is to install FlooRX outside of the OR so that surgeons and nurses would stand on it for 10 seconds to sanitize their footwear/booties; in critical-care centers that house people with compromised immune systems; and in assisted-living centers. FlooRX also is internet-enabled so that hospitals can track who stepped on the device and for how long in order to collect data and undertake corrective measures, if necessary.
As an equity partner, we hosted around 25 investor meetings to help Harbor get off the ground. Harbor is developing a sales team to market FlooRX and as an equity partner, we will remain involved for any design modifications or backend software requirements to incorporate FlooRX with a client's software systems.
FLOORX is a footwear sanitizing station that uses the latest in UV-C LED technology to destroy over 94% of microbes in just 10 seconds.
How do you see the future of medical device development?
The way I see it, the best way to look at the future, is to invent it. We believe the growth of personalized medical devices and cost-effective home applications will dominate the sector. Personalized medical products will be tailored to an individual's genetic makeup and lifestyle needs, and be more preventative than corrective, and driven by cloud databases and telemedicine. In the next decade, we see tremendous growth of hand held and wearable medical devices. This transition to personalized medicine will be less about going to a physician for a course of costly lab interventions and more about decisions brought to you by new technologies that you can purchase at a pharmacy and manage at home. And the devices needed going forward will be the ones we design.
• • • • •
To connect with MIDI, or any of the other companies featured on BioTuesdays, send us an email at editor@biotuesdays.com.