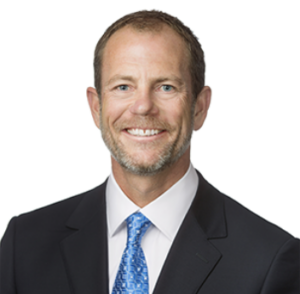 After recently conducting five first-in-man coronary stent procedures robotically in India, Corindus Vascular Robotics (NASDAQ:CVRS) plans to perform its first remote vascular cases in the U.S. in mid-2019, leading to a potential product launch in 2020.
"Our telerobotic platform represents a disruptive care model that has the potential to bring faster treatment to stroke victims in remote, underserved patient populations around the globe and enhance outcomes," Mark Toland, president and CEO, says in an interview with BioTuesdays.
When treating stoke, time is paramount and delay in getting treatment is potentially deadly. For every minute that the brain lacks blood flow, some two million neurons are lost forever, Mr. Toland says. "The brain is not muscle; it cannot get stronger; it can only get weaker."
According to the American Heart Association, there are some 900,000 incidents of stroke each year, resulting in more than 140,000 deaths. Stroke is the leading cause of moderate-to-severe disability as victims require special home care or must enter long-term nursing facilities. "Early treatment with remote robotics could increase the chances of recovery by up to 90%," Mr. Toland contends.
He says vascular robotics is not distance dependent. "We've done procedures at three miles and at 103 miles. The issue is good connectivity between a physician and robot in the catheterization lab in hospital A and a robot and patient in hospital B."
According to Mr. Toland, the expansion of vascular robotics would benefit hospitals by growing patient volume and satisfaction, while physicians can extend their career by reducing burnout and avoiding travel to another hospital to treat patients.
"Patients are also big winners because they can be treated locally and have a faster and more comfortable recovery," he adds. "Yet only a fraction of patients are being treated because of a delay getting to a hospital and a limited number of specialists."
In collaboration with Apex Heart Institute, the five-stent cases that took place in India in December 2018 were completed by a physician 20 miles away. In addition to the human cases, Corindus conducted a number of successful preclinical studies in 2018 in porcine models.
"We achieved a series of technical milestones in 2018 that demonstrated our remote technology has utility today, not 10 years from now," he adds.
CorPath GRX
CorPath GRX, the company's second-generation robotic platform, received FDA clearance in late 2016 for percutaneous coronary intervention (PCI), such as placing stents in the heart. In 2018, the platform received FDA clearance for peripheral vascular intervention (PVI), such as clearing plaque build-up in arteries in the legs. CorPath GRX has been used in about 2,000 PCI cases globally.
In February, Corindus filed for premarket clearance to use CorPath GRX in neurovascular intervention (NVI) for the treatment of stroke and aneurysms. If the FDA clears the application in mid-2019, Corindus would become the world's first and only robotic platform indicated for use in PCI, PVI and NVI cases. It would also clear the way for remote coronary clinical testing in humans in the U.S. in 2019.
"An expansion of CorPath GRX to treat neurovascular conditions would represent a major stepping stone towards our goal of revolutionizing stroke treatment," Mr. Toland contends.
He says clearance of CorPath GRX was transformational for Corindus because physicians are now in control of every device that goes into the body. CorPath GRX also enables precise micromillimeter movements in placing implantable devices, such as stents, in a patient.
In 2018, the company also received 510(k) clearance from the FDA for the first automated robotic movement in its technIQ series designed for CorPath GRX. The software feature, Rotate on Retract (RoR), represents an upgrade to existing robotic systems and marks the first step in Corindus' path to procedure automation.
"We believe artificial intelligence through procedural automation will increase the value of robotics in the catheterization lab by reducing variability of treatment and procedure time, and improving the overall quality of patient care," Mr. Toland says.
The company also began international expansion of CorPath GRX in Europe, Japan, India and Australia in 2018.
Mr. Toland says the market opportunity for vascular robotics is substantial. There are more than three million PCI treatments worldwide a year, of which 60% are in the U.S., Japan and India. Corindus' target market in PCI is critical limb ischemia below the knee, which represents 11% of the overall two million-plus PVI procedures performed around the globe.
And of the 900,000 incidence of stroke in the U.S. a year, Corindus is focused on the treatment of large vessel occlusions, which currently represents approximately 35,000 cases in the NVI market.
"We believe we can expand the total addressable stroke market with remote access. So, our ability to grow the market is significant and continues out over time," he suggests.
Last week, the company reported revenue of $4.7-million for the fourth quarter of 2018 and $10.8-million for all of 2018, both 12% year-over-year increases. Sales of consumable cassettes reached 522 for the fourth quarter, an increase of 15% from the same period in 2017.
Corindus recently demonstrated its vascular robotics platform at meetings of the Transcatheter Cardiovascular Therapeutics and The Amputation Prevention Symposium.
"Across all vascular markets, we are seen growing influence of robotics in clinical practice," Mr. Toland says. "Robotics integrates into high tech care models and we see a future where devices, imaging and navigation in the body are controlled remotely with artificial intelligence."
• • • • •
To connect with Corindus, or any of the other companies featured on BioTuesdays, send us an email at [email protected].