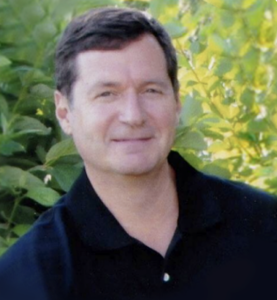 Closely-held PharmaJet's needle-free injection devices have the potential to rapidly improve the delivery of vaccines in emerging markets as well as pharmaceuticals currently under development.
"We are at the forefront of addressing the need for a safe, easy-to-use delivery system for fractional dose inactivated polio vaccine (fIPV), especially in developing countries where a needle and syringe in the field can be difficult to use," Ron Lowy, chairman and CEO, says in an interview with BioTuesdays.
"Besides offering needle-free polio injections at a significantly lower total cost, our devices use 60% less vaccine for the same or better immune response at a time when there is a shortage of polio vaccine," he contends. "The fight to eradicate polio has the potential to use 500 million doses of fIPV annually."
PharmaJet also benefits from having access to more than 120 countries across six continents, excluding the U.S. and Europe, through its marketing partner, Mundipharma, and its commercial organization of more than 3,300 people.
Mr. Lowy explains that PharmaJet's two needle-free devices – Tropis and Stratis – provide three forms of injections: intradermal, subcutaneous and intramuscular. They also eliminate needle stick injuries, needle reuse, cross contamination, and help reduce sharps waste disposal.
The Tropis device is designed for intradermal injections of vaccines, such as fIPV, and new DNA- and RNA-based pharmaceuticals into the skin layer. Tropis delivers medications and vaccines by means of a narrow, precise fluid stream, which penetrates the skin in about a tenth of a second.
PharmaJet's Tropis Needleless Injection Device is Safe, Fast and Easy
PharmaJet initiated its Tropis program in 2011 and three years later, received funding from the Bill and Melinda Gates Foundation to optimize the device. In 2016, the company received CE Mark approval for the Tropis device and also inked a multi-year contract valued at up to $10-million-plus with the WHO to produce a stockpile of its devices and disposables.
"Tropis is the only WHO qualified, needle-free delivery system for flPV," Mr. Lowy points out.
The WHO has endorsed the use of fIPV as an alternative to the oral polio vaccine, which is based on a live virus and has caused "wild" types of polio to spring up in developing countries. In addition, needle and syringe delivery of fIPV is not a viable option in many emerging markets due to the difficulty of administering an intradermal injection with this method.
According to Mr. Lowy, the Tropis device is simple and safe to use, and provides consistent dosing. "We can inoculate kids two-to-three times faster than competing needle and syringe products, use less vaccine, and provide better immunogenicity."
As part of its fIPV country pipeline, Mundipharma and PharmaJet have identified Ghana, Nepal, Egypt, Nigeria, Myanmar, Tunisia, Tanzania, Chile, Nicaragua, Pakistan, Indonesia, Philippines and Cuba as its best short-term market opportunities.
The WHO estimates the global vaccine market is expected to hit $100-billion by 2024, compared with $37-billion in 2016. There were some 2.5 billion vaccine injections in 2016.
Mr. Lowy says Tropis devices are being used in nearly a dozen clinical studies in the U.S., some of which are assessing dose-sparing vaccines. The company has an FDA Master File in place for Tropis, which will revert to a 510(k) approval, subject to FDA approval of a study drug.
PharmaJet unlocks the benefits of ID, SC and IM deliveries without the hurdles of needle injections
PharmaJet's second needleless injector is the Stratis, which is designed for deeper subcutaneous and intramuscular injections of analgesics and vaccines for influenza; and measles, mumps and rubella (MMR), for example. The device has 510(k) marketing clearance from the FDA and other jurisdictions around the world and is being considered for the U.S. government's pandemic flu preparedness program.
Mr. Lowy explains that the Stratis injector has a more powerful spring, with accompanying IP, to penetrate into muscle and reach a consistent depth across individuals being inoculated.
PharmaJet has signed partnerships with India's Serum Institute, the largest vaccine manufacturer in the world, and Sri Lankan company, A. Baur & Co., to supply Stratis devices for their MMR and other vaccines.
"Now that we're in the market place, we're in discussions with other Indian biotech companies to use our device with their approved vaccines," he points out. "Doctors Without Borders also is considering a pilot program in Africa to target measles using our device."
Mr. Lowy says the company and Mundipharma are proceeding systematically in China. "We've been working with two vaccine developers, Simnogen, and the Kunming Institute, to achieve cFDA approval of our devices in China."
PharmaJet also is participating in more than 70 development programs to expand the indications that would use the Tropis and Stratis injectors, including HIV, cancer therapeutics, dengue fever, yellow fever, rabies, malaria, tuberculosis, chickenpox, hepatitis A and B, typhoid, Zika, and human papillomavirus, among others.
In its business and product development programs, Mr. Lowy says current vaccine opportunities are preparing the company for a faster entry into new pharmaceutical markets using PharmaJet devices.
"There are hundreds of potential pharmaceuticals that can be administered using our devices. Our devices are the only ones that can bridge [the gap] between current and future pharmaceutical [delivery] technologies," he says.
The company also has developed a pre-filled next generation syringe that can reduce delivery time by an additional 50% to 80%, simplifying technicians' workflows. "Some of our target markets for a pre-filled syringe are influenza and the global analgesics market, which presents a large opportunity to solve drug control issues."
Mr. Lowy points to a few companies with needle-free injectors in the veterinary, diabetes and at-home markets that dispense expensive therapeutics to patients. "We don't consider them to be competitors at this point, but we keep an eye on them."
The company does not disclose financial results but revenue in 2018 was in the "mid-single-digit" millions of dollars and "could reach the lower double-digit millions of dollars in 2019," Mr. Lowy says. "Our commercialization efforts are accelerating."
• • • • •
To connect with PharmaJet, or any of the other companies featured on BioTuesdays, send us an email at editor@biotuesdays.com.