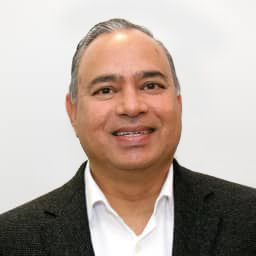 With its recent acquisition of Royal Philips' (NYSE:PHG; AEX:PHIA) Sonalleve business, Profound Medical (OTCQX:PRFMF; TSXV:PRN) is making the leap from a medical device company focused on prostate cancer ablation to a platform company, offering real-time magnetic resonance (MR)-guidance as the imaging platform and ultrasound as the energy source for the delivery of non-invasive ablative technology to clinicians.
"This was a truly transformative transaction and points to how dramatically different we have just become," Profound CEO, Arun Menawat, says in an interview with BioTuesdays.
Dr. Menawat says Profound is now positioned as the only company to provide a single therapeutics platform that provides the precision of real time MR imaging, combined with the safety and ablation power of ultrasound technology for the incision-free ablation of diseased tissue.
"This platform can take surgery to the next level, where we are able to visualize inside the body in real time and send an energy source either from the outside or the inside through natural orifices of the body to target only cancerous or abnormal tissue with phenomenal precision"

Arun Menawat
For example, Dr. Menawat explains that Philips, Siemens and GE, which make and sell diagnostic imaging devices such as MRI machines in hospitals, can be considered to be iPhone and Android cell phone companies, while Profound is like a developer of applications for those cell phones.
"Our applications are about extending the usability of the Imaging devices into surgical applications that extend the value of the imaging device and just as cell phone applications, Profound applications are available on multiple types of manufacturers of MR devices," he adds.
Profound's TULSA-PRO combines real-time MR imaging with transurethral, robotically-driven therapeutic ultrasound and closed-loop thermal feedback control. It is designed to provide precise ablation of the prostate while simultaneously protecting critical surrounding anatomy from potential side effects.
TULSA-PRO is CE marked and Profound is currently conducting a pilot commercial launch of the technology in key European and other CE mark jurisdictions. The computer and robotic systems are sold with MRI partners, Siemens and Philips, while the disposable applicators are sold directly by Profound.
For the second quarter of 2017, Profound posted revenue of $919,845, a 62% increase sequentially from $591,517 in the first quarter of the year. Mr. Menawat says Sonalleve historically has generated annual revenue of about $6-million, which "we expect will continue for the near term."
Philips' Sonalleve MR-HIFU is approved in Europe for the treatment of uterine fibroids and palliative pain treatment of bone metastases. The system uses non-invasive, high-intensity focused ultrasound (HIFU) guided by MR for tumor therapy through intact skin.
"Over the long term, we see expanding the potential treatment markets for Sonalleve, such as incision-free ablation of abdominal cancers and hyperthermia for cancer therapy, where the technology has been shown to have clinical application," Dr. Menawat suggests.
"We can make a compelling argument to hospital administrators to apply our technology to their MRI machines so that with one platform, the MRI suite can do many more things cheaper, faster and with reduced side effects," he adds.
Dr. Menawat points out that this is especially significant in the U.S., where reimbursements are impacted as a result of poor outcomes that require hospital readmissions.
In exchange for selling Sonalleve, Philips received an upfront consideration of 7.4 million shares of Profound, equal to about a 12% stake, plus an earn-out provision tied to future revenue levels through to the end of 2020.
"The integration of Sonalleve, including the transfer of staff and know how, began almost immediately after we reached a definitive agreement with Philips, and the transition has been very smooth so far," Dr. Menawat points out.
He says Profound is preparing a package of Sonalleve's existing clinical and safety data in order to meet with the FDA to discuss the protocol for a registration trial in the U.S.
Profound is currently sponsoring a multicenter, prospective FDA-registered clinical trial, known as TACT, which, if successful, is expected to support its application to the FDA for approval to market TULSA-PRO in the U.S.
"The recruitment process continues to proceed quite well as sites come on board and investigators move up the learning curve," Dr. Menawat offers. TACT has moved from being about 25% enrolled at the end of the first quarter to about 50% enrolled at the end of the second quarter.
The company hopes to publish interim TACT results in early 2018 and full results in late 2018.
"We are getting outstanding feedback from the patients who are being treated by our technology," he contends, adding, "Building this business is an exciting ride."
• • • • •
To connect with Profound, or any of the other companies featured on BioTuesdays, send us an email at [email protected].