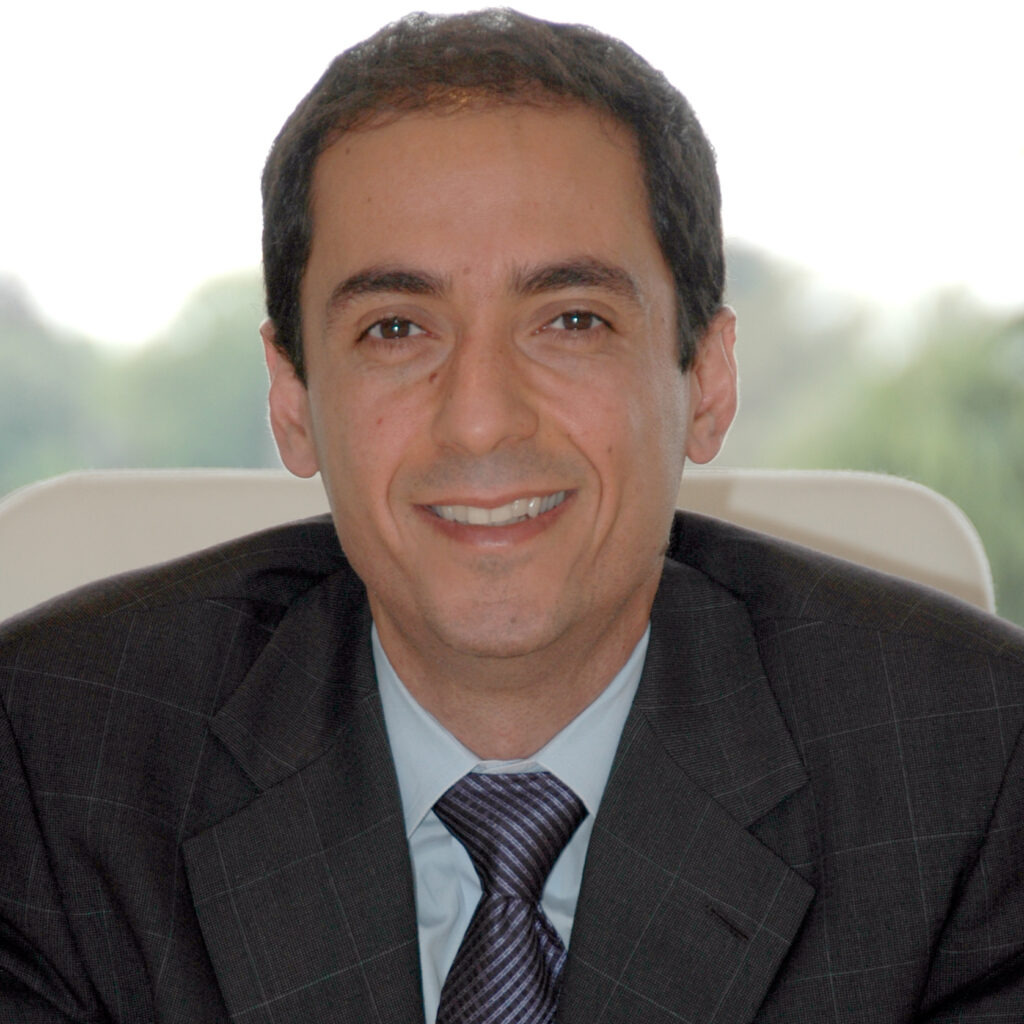 Zymeworks' (NYSE, TSX:ZYME) marquee partnerships with Merck, Eli Lilly, Celgene, GlaxoSmithKline and Daiichi-Sankyo provide validation for its next-generation oncology platforms, with the potential for $4.1-billion in milestone payments.
"We have multiple platforms that individually or together give us a unique ability to build fit-for-purpose therapies, which will do exactly what they are designed to do," Ali Tehrani, president and CEO, says in an interview with BioTuesdays.
"These platforms are the foundation of the company and facilitate targeting differentiated biological pathways to maximize therapeutic effect in a number of different indications," he adds.
The company's therapeutic platforms include:
a bispecific antibody platform known as, Azymetric, for dual targeting of receptors and ligands;
a next-generation drug conjugate platform known as, ZymeLink, with customizable linkers;
an immune function modulating platform known as, EFECT, which can modulate immune cell recruitment and function;
and a multivalent albumin platform known as, AlbuCORE, consisting of a Human Serum Albumin-based therapeutic scaffold, with up to four targeting domains.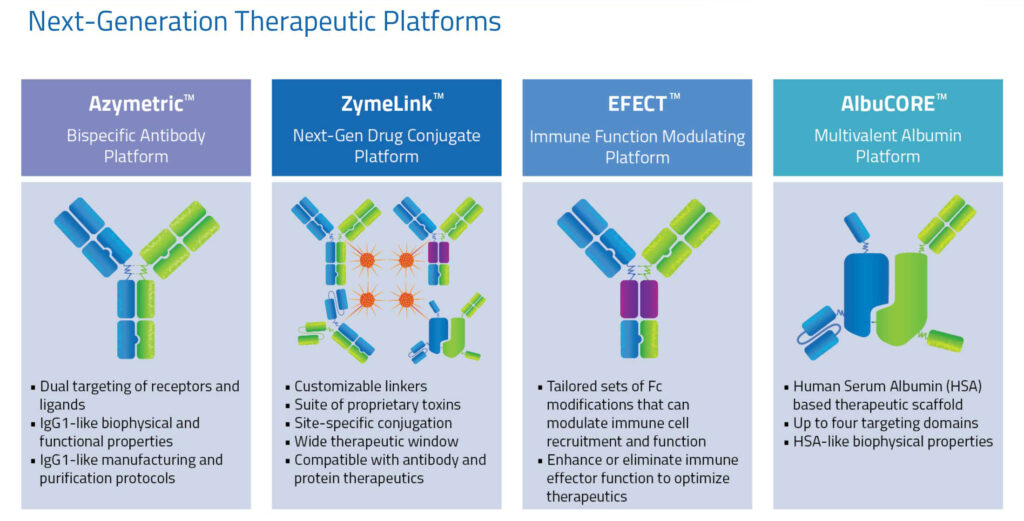 Eli Lilly, for example, has advanced two product candidates using Zymeworks' Azymetric platform into late-stage preclinical development under terms of its licensing and collaboration agreements. The company continues to work closely with Lilly to develop other immune-modulating bispecific antibody therapeutics.
In addition to partnered programs, Zymeworks is developing its own pipeline, including lead candidates, ZW25, for the treatment of breast, gastric and ovarian cancers, and ZW33, a drug conjugate for breast and ovarian cancers.
The company's pipeline also includes a number of discovery and preclinical programs, targeting solid tumor cancers with bispecific antibody drug conjugates, T cell-engaging bispecifics and checkpoint-modulating bispecifics.
Dr. Tehrani explains that ZW25 is a bispecific antibody for HER2-expressing cancers, with unique mechanisms of action that, among other things, targets two distinct HER2 epitopes leading to unique binding geometrics.
"Having the objective of five interdependent outcomes has the potential to make ZW25 a more valuable drug, compared with the standard of care," he adds. ZW25 has orphan drug designation for gastric and ovarian cancers.
Early preclinical studies indicate that ZW25 has superior anti-tumor activity, compared with Herceptin or standard of care, in HER2-low breast cancer, HER2-high gastric cancer and HER2-high ovarian cancer. "We are prioritizing breast cancer but looking beyond this indication," he adds.
At the 2017 ASCO meeting in June, Zymeworks presented encouraging clinical data for ZW25 from an ongoing dose escalation Phase 1 study. ZW25 was well tolerated at three different dose levels, with no dose-limiting toxicities. Durable single-agent anti-tumor activity was seen with patients having received up to eight cycles of treatment.
According to Dr. Tehrani, a majority of patients in the study with measurable disease had a decrease in the size of target breast and gastric lesions, along with added life expediency.
"These results highlight the value of our Azymetric bispecific platform and support the accelerated development of additional multifunctional therapeutics in our candidate pipeline"

Dr. Ali Tehrani
The company plans to present additional Phase 1 data at the 2017 meeting of the European Society for Medical Oncology in September.
Before the end of 2017, Zymeworks plans to begin a cohort expansion of the Phase 1 trial, including a separate cohort of ZW25 in combination with chemotherapy. Phase 2 studies could start in the second half of 2018.
Dr. Tehrani says there is a potential opportunity to seek accelerated approval of ZW25 before the end of 2019, either as a single agent or in combination with chemotherapy, and have ZW25 in the market after 2021.
The company's other lead drug candidate, ZW33, has a similar mechanism of action to ZW25, with the exception of being an antibody drug conjugate that has the potential to deliver a potent cytotoxin.
Dr. Tehrani says that in preclinical studies, ZW33 has demonstrated superior anti-tumor activity, compared with standard of care, in models of breast and/or ovarian cancer. ZW33 has received orphan drug designation for the treatment of ovarian cancer.
The company plans to initiate a Phase 1 study of ZW33 before the end of 2017, with top-line data released in the first quarter of 2018. "Our 2018 plans also include filing an IND for one of our wholly-owned discovery programs," he adds.