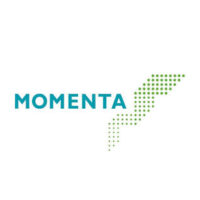 Stifel raised its price target for Momenta Pharmaceuticals (NASDAQ:MNTA) to $30 from $20 after a district court yesterday afternoon ruled that Teva Pharmaceutical's Copaxone Q3W patents were invalid due to obviousness. The stock closed at $15.10 on Jan. 30.
"This ruling is a big step in giving Sandoz and Momenta full access to the $4-billion branded Copaxone market and we are raising our probability of success for this line item in our Momenta models to 67% from 50%, which raises our target price," writes analyst Thomas Shrader.
"While we expect Teva to appeal both [yesterday's] paragraph IV court decision and previous IPR court decision, we believe the common points in the two rulings are strong enough to give Momenta and partner Sandoz confidence that the rulings will stand," he added.
In addition, Mr. Shrader figures that latest news will encourage Sandoz to launch generic Copaxone (Glatopa) at-risk.