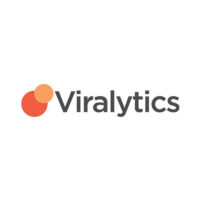 Roth Capital Partners has resumed coverage of Viralytics (ASX:VLA; OTCQX:VRACY) with a "buy" rating and AUD$2 price target. The stock closed at AUD$1.05 on Jan. 30.
"Based on the clinical efficacy and safety profile of the company's lead asset, CAVATAK, we believe this Australian biotech company belongs on the radar of U.S. investors," writes analyst Mark Breidenbach.
"In our view, the combination of CAVATAK with checkpoint inhibitors could improve the standard of care for melanoma and other solid tumors, and multiple upcoming clinical readouts could drive partnering interest and shareholder value in the near term," he added.
In 2015, Viralytics and Merck signed a collaboration agreement to evaluate the combination of systemic CAVATAK with pembrolizumab in solid tumors, including non-small cell lung cancer and bladder cancer.
"We view the interest by Merck as external validation of CAVATAK's therapeutic potential in tumors that are inaccessible to direct injection," Mr. Breidenbach said.
Updated clinical results from the STORM/KEYNOTE-200 study expected in the second half this year, may entice Merck to extend the research collaboration into a co-development agreement, he added.
Mr. Breidenbach also said clinical results from the ongoing Phase 1b MITCI and CAPRA studies have been highly encouraging because CAVATAK appears to provide higher response rates than Amgen's Imlygic when paired with a checkpoint inhibitor, coupled with a better safety profile.
In addition, "we believe CAVATAK is more versatile than other oncolytic viruses because it can be deployed either intralesionally or systemically," he added. While intralesional injection works well in some tumor types, systemic administration could extend its reach deeper into the body.