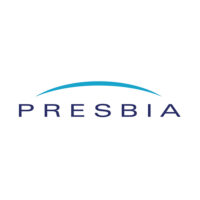 Rodman & Renshaw has initiated coverage of Presbia PLC (NASDAQ:LENS) with the "buy" rating and 18-month price target of $14. The stock closed at $3.90 on Tuesday.
Presbia has a novel corneal inlay product, the Flexivue Microlens, aimed at treating presbyopia, or nearsightedness.
"From our perspective, Presbia is an unsung company with an intriguingly positioned device in the attractive ophthalmic domain," writes analyst Raghuram Selvaraju.
He said the Flexivue Microlens is being commercialized in several countries, particularly South Korea and Germany, and is also being tested in a large Phase 3 program in the U.S. aimed at enabling Presbia to secure regulatory approval via the Premarket Approval route typically used for medical devices.
Mr. Selvaraju said the study could yield top-line data in late 2017, with possible approval in late 2018 and U.S. market entry in early 2019.
"In our view, Presbia could independently launch the Flexivue Microlens in the U.S. and may generate peak sales of $445-million in the U.S. alone and $530-million worldwide by 2030," he added.
Mr. Selvaraju said the implantation of the corneal inlay Presbia has developed would be done by ophthalmology surgeons, mainly those familiar with LASIK. The equipment necessary, a femtosecond laser, to implant the corneal inlay is identical to that used in LASIK. As a result, Presbia could seamlessly deploy the Flexivue Microlens in the same surgical centers that currently offer LASIK.