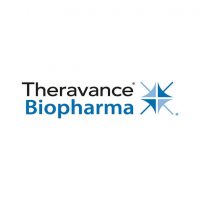 Leerink has initiated coverage of Theravance Biopharma (NASDAQ:TBPH) with an "outperform" rating and $26 price target. The stock closed at $18.10 on Wednesday.
Theravance was formed in 2014 via a spin out from Innovia, with a diverse set of assets and a robust R&D engine.
With one approved product, three key development programs that leverage its drug delivery expertise, and an economic interest in GSK's "Closed Triple" program, "we see favorable risk/reward ahead of a string of clinical/commercial catalysts over the next 12 months," writes analyst Paul Mattels.
He said 2016 is a pivotal year for Theravance's respiratory assets, with two Phase 3 readouts for TD-4208 plus data from the first Phase 3 for GSK's Closed Triple.
Partnered with Mylan, who is funding clinical development, Theravance holds the right to co-promote TD-4208, a once daily, nebulized long-acting muscarinic antagonist for chronic obstructive pulmonary disease (COPD).
"We derive an approximate $400-million peak opportunity for TD-4208, assuming the drug garners meaningful share among the 9% of COPD patients that use/need nebulizer treatment and that it attains modestly more uptake than Sunovion's SUN-101, which is administered more frequently (two times/day) and uses a new device," Mr. Mattels said.
In addition, results are expected from GSK's first Phase 3 for its Closed Triple (LAMA + long acting beta agonist + inhaled corticosteroid), off which Theravance stands to passively receive a 5% to 9% royalty on sales, he added.