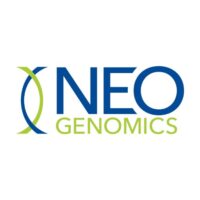 Roth Capital Partners has reinitiated coverage on NeoGenomics with a "buy" rating and target price of $10, following its acquisition of Clarient from GE Healthcare. The stock closed at $8.34 on Tuesday.
"We believe NeoGenomics is on the brink of demonstrating significant sales growth and operating leverage over the next several years as the two companies become fully integrated and realize likely better-than-anticipated revenue and cost synergies," writes analyst Chris Lewis.
He said the acquisition more than doubles NeoGenomics' revenue base, rounds out the clinical testing menu, and should provide significant revenue and cost synergies along with necessary scale.
"By merging NeoGenomics' robust FISH and molecular testing menu with Clarient's industry-leading digital pathology and IHC offering, NeoGenomics is well-positioned as a premier one-stop shop high-complexity oncology reference lab able to offer its customers a comprehensive low-cost, high-quality service menu spanning every major category within precision oncology testing," he added.
Mr. Lewis expects NeoGenomics to deliver sustainable double-digit revenue growth and demonstrate significant operating leverage as full integration occurs and synergies are realized.
NeoGenomics expects to achieve adjusted EBITDA margins of 20% to 25% on revenues of $300-million, which implies EBITDA of $60-million to $75-million, potentially by 2018, representing nearly double that of NeoGenomics' 2016 expected EBITDA in just three years, he added.