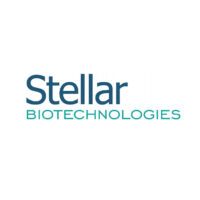 Maxim Group has initiated coverage of Stellar Biotechnologies (NASDAQ:SBOT) with a "buy" rating and $17 price target. The stock closed at $7.48 on Monday.
Stellar leverages its on-land aquaculture facilities to manufacture the keyhole limpet hemocyanin (KLH) protein, derived from the keyhole limpet ocean mollusk. KLH is a potent immune stimulator that is rapidly becoming a key component in the development of vaccines.
"As the KLH supplier, we believe that Stellar is ideally positioned to capture the value of what could be blockbuster vaccines in indications, like breast cancer, lupus, and Alzheimer's disease, among others," writes analyst Jason McCarthy.
He said external and internal catalysts could drive Stellar as other companies achieve clinical success using KLH-based vaccines. "As vaccines are approved, the beneficiary could be Stellar as the KLH supplier," he added.
Mr. McCarthy said Stellar expects to continue building sales up to eight kilograms of KLH by 2020 and more from there.
"At up to $50,000 per gram, that is $400-million in top-line revenues, which, at fair value, points to a $1-billion-plus fair-value valuation," he added. "With a $62-million market cap, there is significant upside, in our opinion."