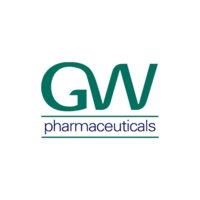 Roth Capital Partners is reinitiating coverage of GW Pharmaceuticals (NASDAQ:GWPH) with a "buy" rating and 12-month target price of $130 per American Depository Share. The ADS closed at $84.90 on Friday
GW is developing ethical pharmaceuticals derived from the cannabis plant. The company has built a one-of-its-kind plant, where it grows plants, extracts and purifies ingredients for clinical and commercial use.
The company's first drug, Sativex for the treatment of spasticity in multiple sclerosis, has been approved in 27 countries outside the U.S.
Analyst Elemer Piros writes that some patients, having exhausted multiple drug treatment options, continue to exhibit debilitating seizures 30-to-90 times a month.
He said cannabidiol (trade name Epidiolex), an antiepileptic extract from the cannabis plant, has been shown to reduce seizure frequency by about 45% in about 47% of these patients in an expanded access program.
GW is conducting five different pivotal clinical trials for three distinct seizure conditions, with results from the first four expected in the first quarter of 2016.
Mr. Piros figures Epidiolex would be priced at $36,000 per year in 2017, when it enters the market in the U.S., and at $24,000 in Europe. "By assuming a gradual ramp from 1% market share in the launch year, growing to 33% by 2022 (by 2024 in Europe), peak sales potential approaches $3-billion by our calculation," he added.