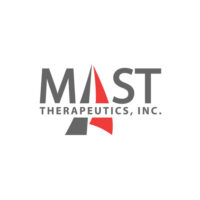 Maxim Group has initiated coverage of Mast Therapeutics (NYSE:MSTX) with a "buy" rating and price target of $5. The stock closed at 42 cents on Wednesday.
Mast's vepoloxamer is in the pivotal Phase 3 EPIC study, with data for the treatment of pain crises in sickle cell disease (SCD) expected by the first quarter next year.
"If positive and pending approval, vepoloxamer could be on the market by 2017 in the U.S. and 2018 in Europe," writes analyst Jason McCarthy. Vepoloxamer would be the second drug approved for sickle cell disease and the only drug for treating crises directly.
Sweetening the opportunity is the fact that the 100,000 annual sickle cell hospitalizations in the U.S. for pain crises take place in fewer than 200 hospitals, meaning the launch trajectory could be steep, he added.
"Mast is a value play for investors," Mr. McCarthy said. "What we believe to be due to a prior Phase 3 failure, Mast's valuation is distressed. However, lessons learned have helped Mast design the ongoing EPIC study to be better powered and to have the right endpoint and the right patients," he added.
"Thus, the probability of success has been optimized," Mr. McCarthy said. In addition, the excitement of gene therapy in SCD is overshadowing what appears to be a critical and important new viable therapeutic option for patients."