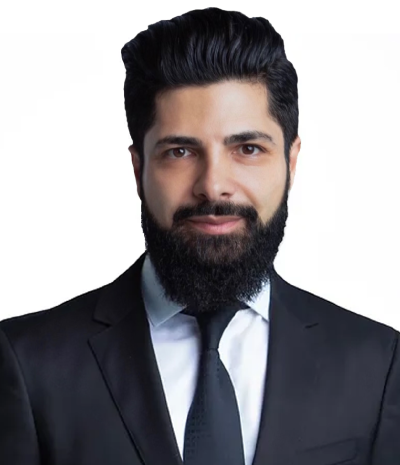 MIRA Pharmaceuticals (NASDAQ:MIRA) is developing MIRA1a, a novel synthetic analog of THC (tetrahydrocannabinol) to treat anxiety and cognitive decline in the elderly and neuropathic pain, with a lower impurity profile and the potential to have fewer side effects than cannabis plant extracts.
"These three therapeutic areas represent high disease burden and significant unmet needs," Erez Aminov, CEO of MIRA, says in an interview with BioTuesdays.
"Seniors today are the fastest growing population of cannabis users, outpacing the growth of the younger generation, because the elderly are looking for options to treat their anxiety and pain and agitation from dementia," he suggests.
According to Mr. Aminov, U.S. sales of cannabis products in 2022 exceeded sales of chocolate and craft beer, and were slightly below sales of tobacco. Sales of cannabis products are forecast to reach $48-billion by 2027.
The company's MIRA1a is a synthetic THC analog designed to target the same central nervous system pathway that enables the healthcare benefits of cannabis, while minimizing unwanted side effects, such as decreased cognition, increased appetite, memory loss and paranoia that can be associated with plant-based THC.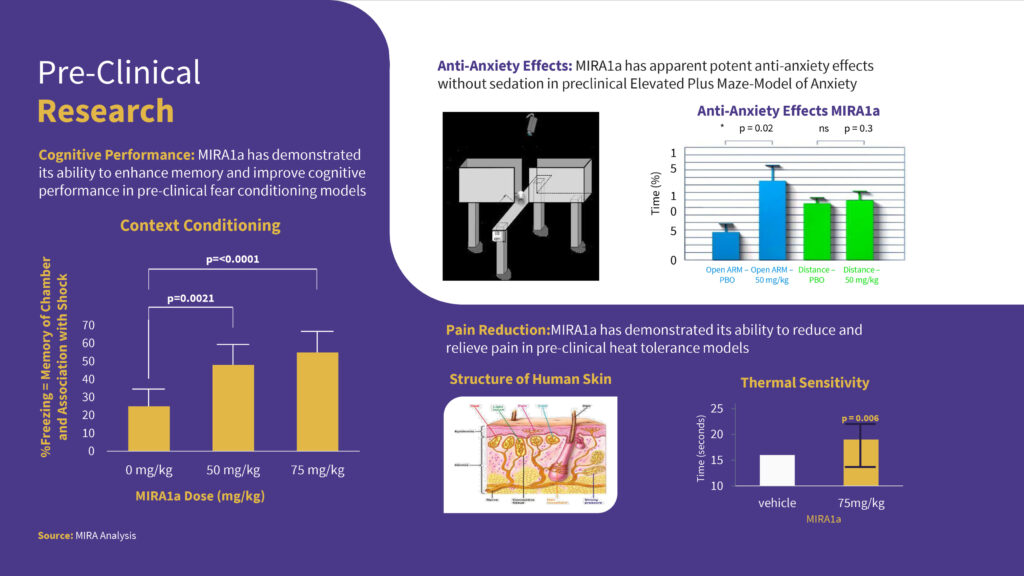 In addition to it being a synthetic new small molecule, MIRA1a is being developed as a prescription drug to be regulated by the FDA. "After a review of its chemical structure, the DEA determined that MIRA1a is not a controlled substance," Mr. Aminov points out.
He warns that if you're smoking marijuana and getting it from a dispensary, you don't know how much THC, the active ingredient in marijuana, you're getting and you don't know how severe its side effect profile. And smoking marijuana can be as harmful as smoking cigarettes, with the risks of inhaling carcinogens and toxins that may lead to lung disease.
MIRA was founded three years ago on research developed by Adam Kaplin, M.D., Ph.D., while at Johns Hopkins University School of Medicine. Dr. Kaplin, a co-founder of MIRA, is now president and CSO of the company.
His research focused on the biological basis of immune-mediated depression and cognitive impairment. Dr. Kaplin, who has been cited in more than 73 peer-reviewed publications, is a former director of Johns Hopkins Ketamine Clinic and the Departments of Psychiatry and Neurology.
MIRA is pursuing a dual path with its technology: traditional neurological markets focused on treating cognitive impairment, anxiety and neuropathic pain, and medical cannabis markets.
Anxiety disorders are chronic conditions marked by an excessive and persistent sense of apprehension that affect an estimated 40 million adults in the U.S. Standard of treatment leverages cognitive-behavioral therapy along with pharmacological options.
Neuropathic pain is a complex condition that arises from dysfunction or damage to the nervous system, affecting about 7% to 10% of the general U.S. population. Standard of care is anticonvulsants, antidepressants and opioids, but their effectiveness can be limited because of side-effects.
Approximately 16 million people in the U.S. are living with cognitive impairment, including mild cognitive impairment and Alzheimer's disease. Current treatments for cognitive impairment do not restore lost function and are only capable of modestly delaying progression of disease.
"So, there's no viable treatments to help with anxiety and pain while enhancing cognition," Mr. Aminov contends.
In preclinical studies, Mr. Aminov says MIRA1a has demonstrated anti-anxiety effects that minimize the risk of increased anxiety at higher doses seen with THC; MRIA1a lacks the side effects seen with THC in animal models of psychosis, which translates into paranoia in humans; and MIRA1a is able to significantly enhance cognitive performance when given once immediately before testing in normal brains, a finding not previously seen with cannabinoids.
"MIRA1a has been shown to double cognitive performance in animals, offering a promising avenue for the treatment of cognitive impairments like dementia," he suggests.
In a poster presented at the American Society of Addiction Medicine 54th Annual Conference in 2023, researchers at Johns Hopkins reported that there was a 100% improvement in context recognition in mice treated with MIRA1a, compared with placebo.
"We know of no other treatment that has previously demonstrated, when given after conditioning in the fear conditioning model, to dramatically improve cognitive performance in wild-type mice," according to the poster.
Based on these preliminary findings, the Johns Hopkins team concluded that MIRA1a demonstrates the "therapeutic potential for treating anxiety, chronic pain and cognitive impairment."
Mr. Aminov says the company is continuing to conduct more preclinical studies, along with a toxicology program, which are expected to be completed next year, setting the stage for an IND filing for 2024 and a Phase 1 study to follow with early-stage dementia patients.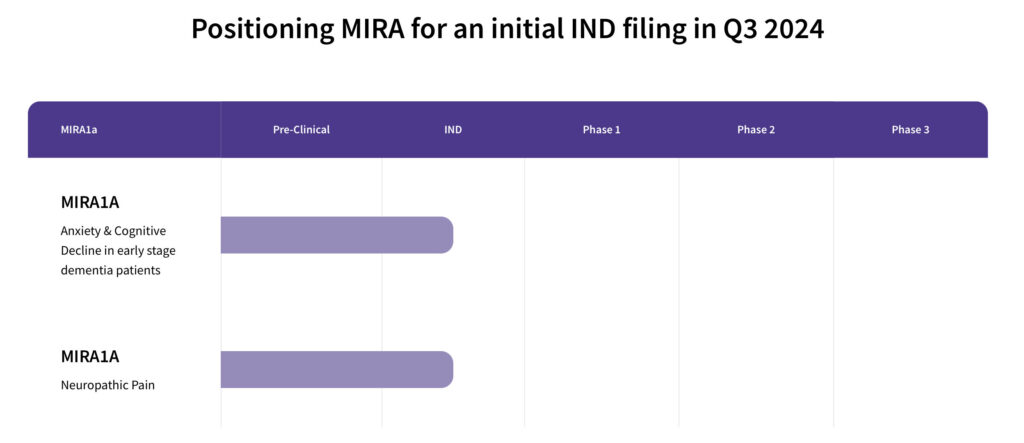 • • • • •
To connect with MIRA Pharmaceuticals or any other companies featured on BioTuesdays, send us an email at [email protected].