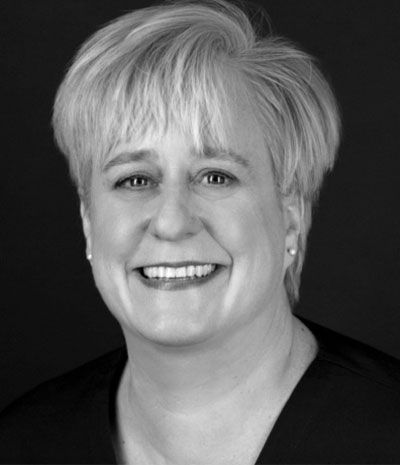 Avenue Therapeutics (NASDAQ:ATXI) has taken a quantum leap into the CNS space during landscape over the past 12 months by adding two early-stage clinical assets to its pipeline to complement its late-stage intravenous (IV) tramadol for the treatment of post-operative pain in a medically supervised setting.
"Our recent licensing agreement with AnnJi Pharmaceutical of Taiwan and acquisition of Baergic Bio bolster our plan to build Avenue into a leader of drug development that targets unmet needs in the CNS field," Alexandra MacLean, M.D., CEO of Avenue, says in an interview with BioTuesdays.
"We believe our pipeline of innovative treatments has the potential to overcome limitations of existing treatment options and ultimately transform patient outcomes," she adds.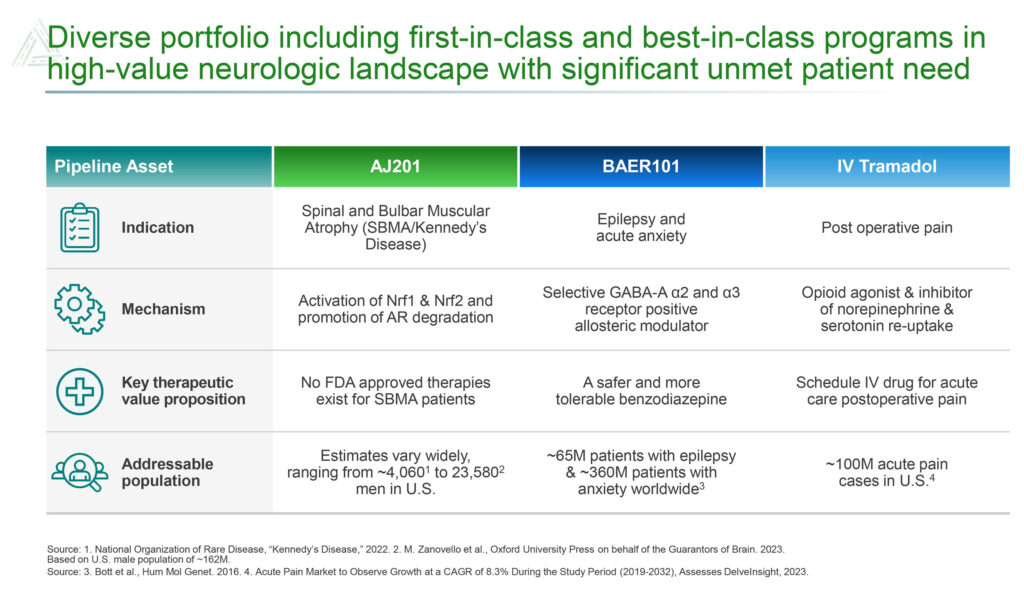 Avenue, which is a member of the Fortress Biotech (NASDAQ:FBIO) group of companies, was founded in 2015 in the hopes of bringing IV tramadol to the U.S. market in order to accompany already approved oral tramadol. The IV treatment has been used in Europe for more than 30 years, where some 370 million doses were administered between 2010 and 2018. There are an estimated 100 million acute pain cases in the U.S. per year.
After a few hiccups along the way, the company and the FDA in July 2023 agreed on the final Phase 3 study design, primary endpoint and analysis approach for IV tramadol and crucial milestones for the program. Positive results would have the potential to support the submission of a complete response to the second complete response letter from the FDA, followed by U.S. approval. "Pending additional financing, we plan to initiate the safety study as soon as feasible," Dr. MacLean says.
The non-inferiority pivotal study is designed to assess the theoretical risk of opioid-induced respiratory depression related to opioid stacking on IV tramadol, compared with IV morphine. The study will randomize post-bunionectomy patients to IV tramadol or IV morphine for pain relief administered during a 48-hour post-operative period. Patients will have access to IV hydromorphone, a Schedule II opioid, for rescue of breakthrough pain.
Dr. MacLean says Avenue is positioning IV tramadol to block pain signals at both the spinal and brain levels, resulting in opioid efficacy and less abuse potential. The DEA has classified tramadol as a Schedule IV drug versus conventional narcotics, which are classified as Schedule II and have higher abuse potential.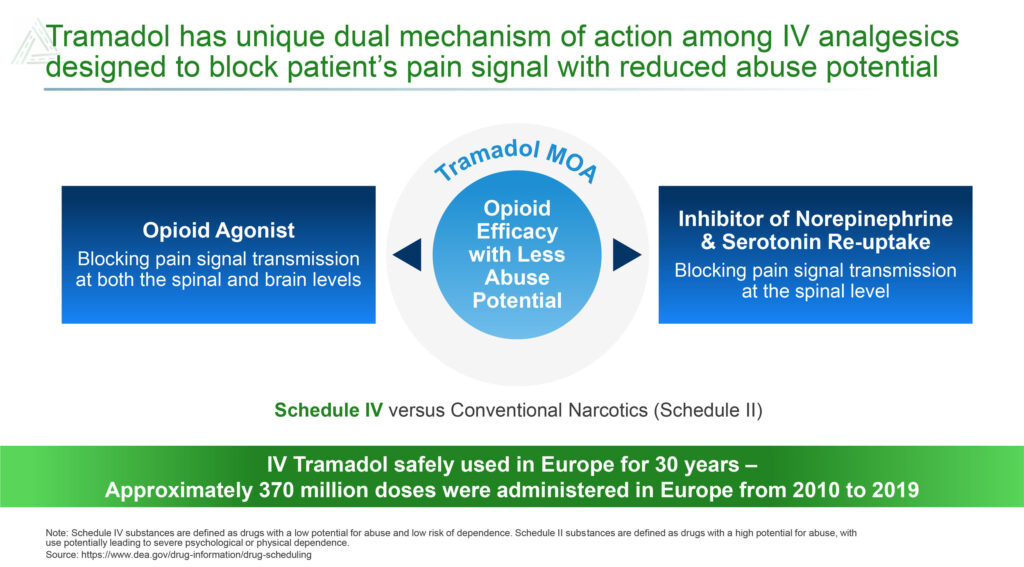 Avenue is submitting a revised protocol to the FDA that reflects the now agreed upon study design for final review.
Avenue's newest additions to its pipeline are AJ201 for the treatment of spinal and bulbar muscular atrophy (SBMA), also known as Kennedy's disease, and BAER-101 for the treatment of epilepsy.
There is no FDA-approved therapy for SBMA, a rare disease with an addressable population between approximately 4,000 to 24,000 men in the U.S. Avenue, which has rights to AJ201 in the U.S., EU, Great Britain, Canada and Israel, obtained the compound in an exclusive license with AnnJi Pharmaceutical.
Dr. MacLean says SBMA is a rare, X-linked PolyQ disease usually affecting men, which leads to muscle weakness in the limbs, resulting in difficulty walking that often requires wheelchair usage as the disease progresses. SBMA also affects the bulbar muscles responsible for chewing, speech and swallowing which can greatly affect quality of life. Standard of care consists of physical therapy, steroids and pain management.
She says AJ201 has been designed to enhance mutant androgen receptor protein degradation and decrease neuroinflammation through a unique three-fold mechanism.
According to Dr. MacLean, AJ201 is the most advanced investigational treatment for SBMA in the U.S. It has received orphan drug designation from the FDA in multiple rare neuro-indications, such as Huntington's disease and spinocerebellar ataxia, and from Europe's EMA in SBMA.
In July 2023, the first patient was dosed in the Phase 1b/2a clinical trial of AJ201 for the treatment of SBMA. The 12-week, multicenter, randomized, double-blind clinical trial is expected to enroll approximately 24 patients at six sites in the U.S., who will be randomly assigned to a 600mg/day oral dose of AJ201 or placebo. Topline data for the Phase 1b/2a clinical trial are expected in the first half of 2024.
Avenue also is developing BAER-101 as a potential best-in-class targeted therapy for the treatment of epilepsy. The drug candidate, which was obtained in the acquisition of Baergic Bio in November 2022, has demonstrated safety in clinical trials with more than 700 patients.
Dr. MacLean says BAER-101 is the most advanced development candidate with alpha 2/3 subtype-preferring selectivity, an "important differentiating factor of improving tolerance and safety."
Epilepsy is a chronic disease that manifests as recurrent seizures from abnormal electrical discharges in the brain and has a U.S. prevalence of three million to four million people. Standard of care is anti-epileptic drugs, such as benzodiazepines, which are effective but not well tolerated because of significant side effects, including sedation, cognitive impairment, ataxia and addiction.
Avenue plans to partner BAER-101 and initiate a Phase 2a study 2024 in a specific indication in epilepsy.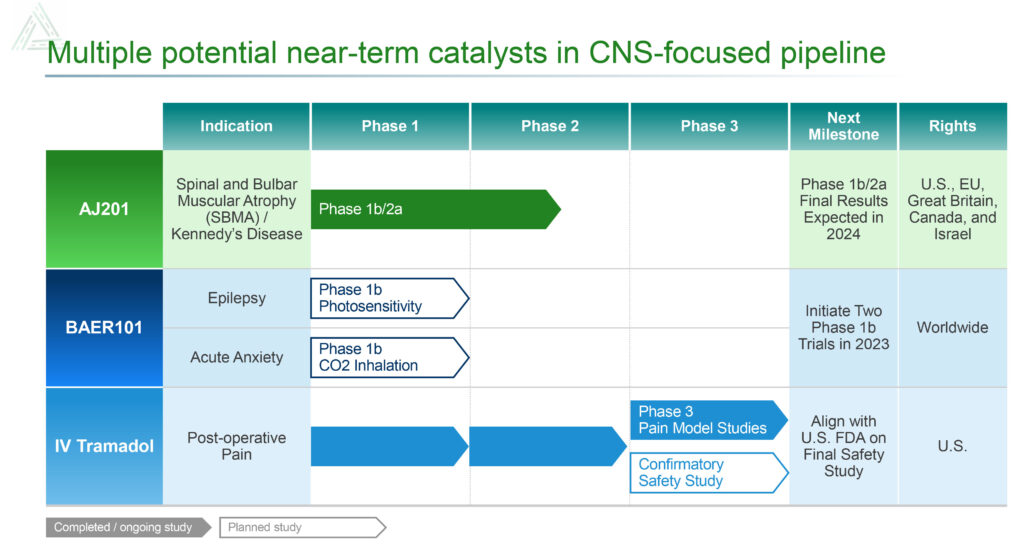 • • • • •
To connect with Avenue Therapeutics or any other companies featured on BioTuesdays, send us an email at [email protected].