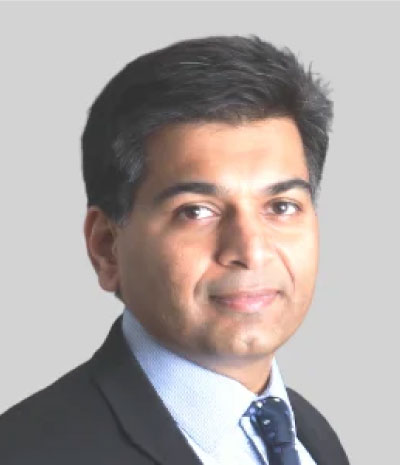 Closely-held Glyscend Therapeutics is developing an orally administered, gut-restricted drug for Type 2 diabetes and obesity, based on "duodenal exclusion" physiology, a key mechanism of gastric bypass surgery.
"We are seeking to leapfrog the field with an oral treatment intended to non-invasively and safely reproduce many of the beneficial effects of gastric bypass surgery," Ashish Nimgaonkar, M.D., founder and CEO of closely-held Glyscend, says in an interview with BioTuesdays.
Dr. Nimgaonkar explains that Glyscend's lead product candidate, GLY-200, is an oral polymeric drug that creates a temporary barrier in the duodenum (the upper small intestine) and prevents food from interacting with the duodenal epithelium, mimicking some of the mechanisms of metabolic surgery.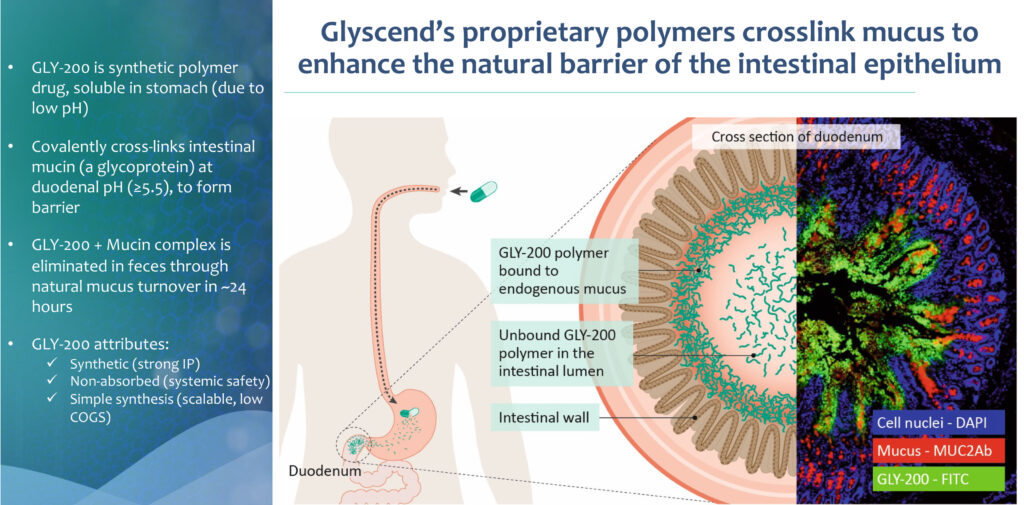 Metabolic surgery can lead to significant improvements in glycemic and lipid control, along with profound weight loss. However, it is invasive and expensive, and can lead to serious complications in some patients. Studies show that patients who undergo metabolic surgery early in the progression of their disease have better outcomes than those that wait until it is the last resort.
"At Glyscend, we are leveraging our insights and expertise in gastrointestinal physiology to build on the disease-modifying effects of metabolic surgery," Dr. Nimgaonkar points out. "We aspire to replicate the profound effects of metabolic surgery with a potentially safe, accessible, and affordable oral treatment for patients with Type 2 diabetes and obesity."
GLY-200 is the first and only clinical-stage drug for Type 2 diabetes and obesity that targets the duodenal exclusion mechanism, according to Dr. Nimgaonkar. This mechanism can be disease modifying and has the potential to reverse the course of the disease, he adds.
Glyscend traces its roots to the founding team's research at Johns Hopkins University, where the team which included Dr. Nimgaonkar, were investigating how certain types of bariatric surgeries lead to significant improvements in glucose and metabolic regulation, as well as sustained weight loss.
The scientific observations led to development of the company's "Mucus Complexing Polymer" platform to target mechanisms inside the GI tract to treat a variety of metabolic and chronic conditions. This therapeutic platform has strong patent protection, including issued patents for GLY-200 on its composition of matter and method of use.
In 2022, Glyscend completed a single and multiple ascending dose Phase 1 trial, enrolling 64 healthy adult volunteers. GLY-200 was well-tolerated across dose levels tested, with no safety signals observed and no serious adverse events reported.
Dr. Nimgaonkar says data from the Phase 1 trial also showed that oral administration of GLY-200 led to positive pharmacodynamic effects, including statistically significant effects on glucose, insulin, and bile acids, and was associated with changes in gut hormones, such as GLP-1, PYY, and glicentin, compared with placebo.
Safety and pharmacodynamic data from the first-in-human Phase 1 trial of GLY 200 were published in the peer-reviewed journal, Diabetes, Obesity and Metabolism. The published data support the idea that GLY-200 mimics the biomarker signature seen with metabolic surgery and appeared to be safe and generally well-tolerated.
With completion of the Phase 1 trial, which was conducted in Australia, Glyscend submitted an IND application to the FDA to support initiation of the Phase 2 development program for GLY-200.
A Phase 2a randomized, double-blind, placebo-controlled clinical trial was designed to evaluate the safety, tolerability, and pharmacodynamic effects of GLY 200, as an adjunct to diet and exercise, in 51 patients with Type 2 diabetes, who were predominantly overweight and obese. Patients were administered oral GLY-200 or placebo, twice-daily for 14 days with one week of follow-up.
In May 2023, the company reported that the novel mechanism of GLY-200 resulted in statistically significant and clinically relevant reductions in postprandial glucose and body weight, supporting its advancement into a Phase 2b clinical trial. In addition to its impact on glucose and body weight, the Phase 2a study showed reductions in food intake and improvements in appetite assessments during meals.
"These Phase 2a data provide clinical evidence that duodenal exclusion may be possible with a non-invasive, orally administered, pharmaceutical treatment," Dr. Nimgaonkar says.
Glyscend is planning a longer-duration Phase 2b clinical trial in about 200 obese Type 2 diabetes patients and 200 obese patients without Type 2 diabetes. The study is scheduled to start in the first quarter of 2024. The key objectives and endpoints for the Phase 2b trial will be to assess the body weight and HbA1c (a longer-term measure of glucose control), along with safety and tolerability.
"GLY-200 has the potential to address many of the well-recognized unmet needs in Type 2 diabetes and obesity," Dr. Nimgaonkar says. "Moreover, its novel mechanism of action and favorable product attributes makes it highly differentiated and competitive in the market."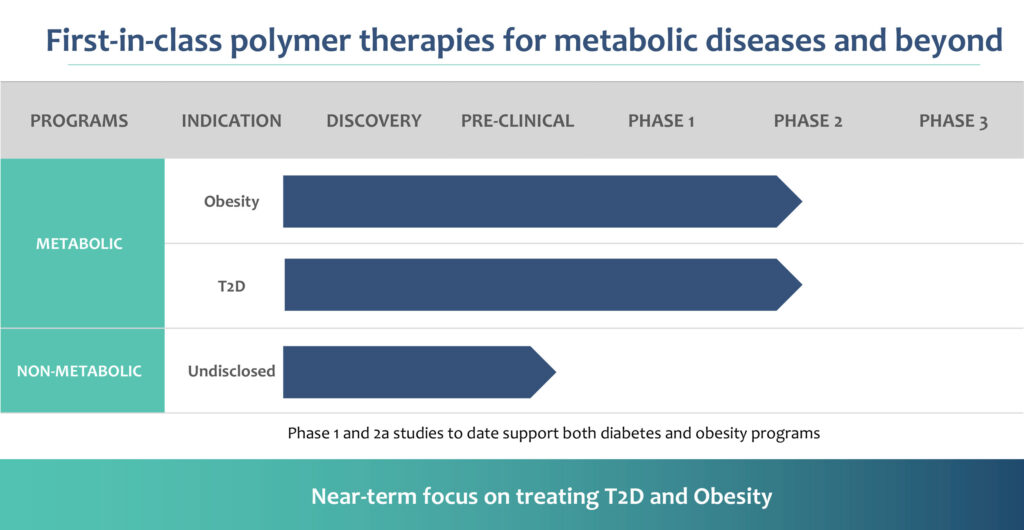 Editor's note: Sapan Shah, Ph.D., was appointed CEO of Glyscend today, succeeding founding CEO, Ashish Nimgaonkar, M.D., who assumes the title of CMO and head of R&D in a planned leadership transition.
• • • • •
To connect with Glyscend Therapeutics or any other companies featured on BioTuesdays, send us an email at [email protected].