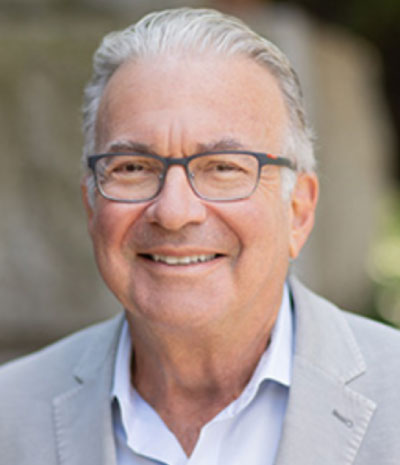 Closely-held Convergent Therapeutics is rapidly advancing a next generation alpha-emitting prostate-specific membrane antigen (PSMA)-targeted radioantibody for an IND filing in October.
"The cornerstone of our radionuclide therapy is based on the premise that antibodies provide great specificity to targeting surface antigens and are taken up and retained by cancer cells very efficiently," Philip Kantoff, M.D., co-founder, chairman and CEO of Convergent, says in an interview with BioTuesdays, adding that the antibody approach provides a superior way of delivering alpha radiation to cancer targets.
"Our lead candidate, CONV01-α, has demonstrated clinical proof of concept in monotherapy and combination therapy in more than 100 prostate cancer patients," he adds. "The FDA has endorsed our clinical strategy and we have secured a supply chain of high purity actinium-225 (Ac-225)."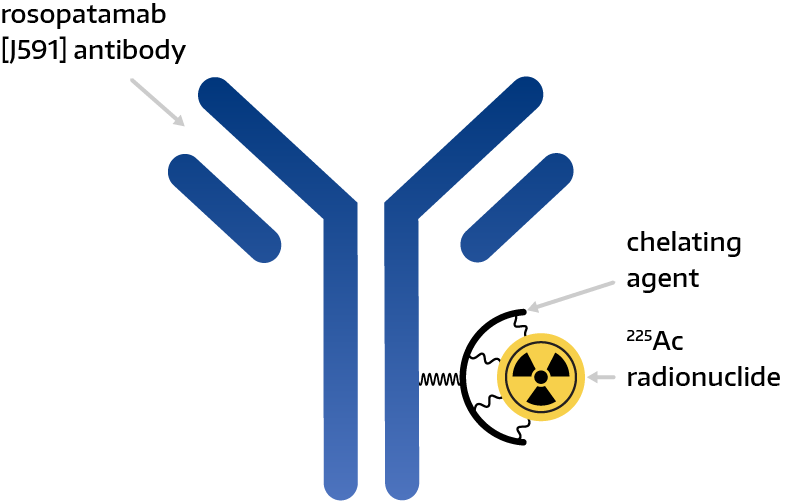 Ac-225 is a high-energy alpha-emitting radioisotope of great interest for the treatment of cancer as it carries sufficient radiation to cause cancer cell death while limiting unwanted off-target radiation.
Dr. Kantoff explains that CONV01-α is a monoclonal antibody conjugated with Ac-225 that was specifically designed to bind to PSMA.
"A key functional feature of CONV01-α is that, once bound to PSMA, it becomes internalized, thereby delivering its powerful radioactive payload directly into the prostate cancer cells," he points out.
Dr. Kantoff says that once the IND is approved, Convergent plans to conduct a Phase 2 clinical trial with CONV01-α in prostate cancer patients in 2024 and a Phase 3 trial starting in 2025.
"If FDA-approved, CONV01-α would be the first antibody approved to direct a radioisotope to prostate cancer, and the first drug approved for the use of Ac-225 in a cancer treatment," he contends.
Two factors make CONV01-α a next generation targeted radiotherapy: "using alpha radiation with Ac-225, which is more powerful than beta or gamma radiation, and we believe antibodies have the best therapeutic window for delivery of Ac-225."
Founded in 2020, Convergent traces its roots to decades of research by Dr. Neil Bander, M.D., Professor of urologic oncology at Weill Cornell Medicine and licensed to Convergent by Cornell University. Dr. Bander is Convergent's co-founder and chief scientific adviser.
Dr. Bander and his team at Weill Cornell Medicine has the "most experience in antibody discovery and clinical development in urological cancers in the world," Dr. Kantoff claims.
He notes that Dr. Bander's group developed the first monoclonal antibodies to PSMA that could successfully target prostate cancer in patients. This enabled them to define much of the biology of PSMA and clinically validate PSMA as a target in prostate cancer.
All of the company's initial R&D has been conducted at Cornell. At the American Association for Cancer Research annual meeting in April 2023, researchers presented safety and efficacy data from an investigator-sponsored Phase 1/2 dose-escalation study in patients with metastatic castration-resistant prostate cancer (CRPC).
Across the 23 patients evaluable for response via prostate-specific antigen (PSA), a fractionated dose-intense regimen of CONV01-α demonstrated safety and notable activity as 96% of patients showed a decline in PSA levels, 70% of patients had a best PSA decline of equal to or greater than 50%, and 26% of patients had a best PSA decline of equal to or greater than 90%. Dr. Kantoff notes that higher doses of CONV01-α achieved greater duration of response.
In addition to high tumor specificity, Dr. Kantoff says CONV01-α also has been designed with a half-life of two-to-three days and unlike radioligands, CONV01-α binds to PSMA in tumor lesions while causing minimal-to-no dry eye and dry mouth symptoms. "Once CONV01-α gets into the cell, it doesn't have to travel very far to where the DNA is."
Dr. Kantoff explains that alpha particles are some 500-fold more powerful than beta particles and cause double strand breaks in DNA, which are very hard to repair, unlike beta-particles that cause single strand breaks in DNA, which are repairable.
In a Phase 2 clinical program planned for 2024, Dr. Kantoff says Convergent's main experiment will be evaluating CONV01-α for the treatment of PSMA-positive metastatic CRPC.
"We have established proof-of-concept data, ensuring accelerated development of CONV01-α in prostate cancer," he adds. "Our aim is to build a radioantibody company, using other targets for other types of solid tumors."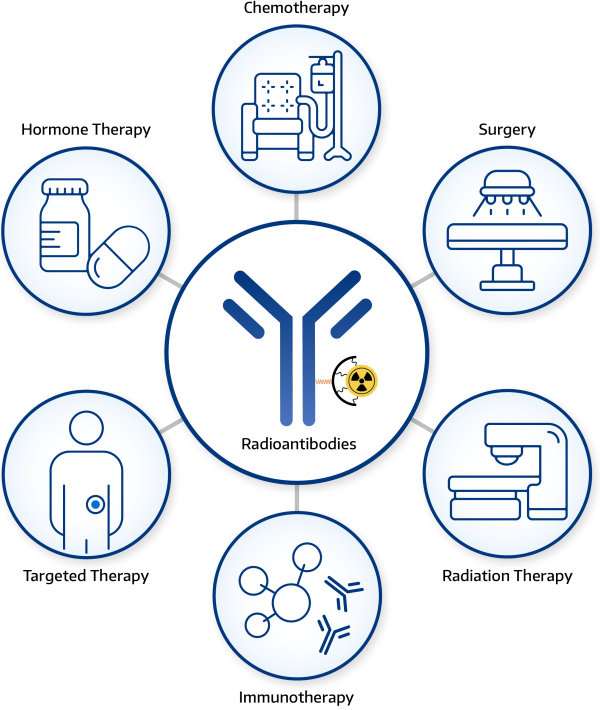 • • • • •
To connect with Convergent Therapeutics or any of the other companies featured on BioTuesdays, send us an email at [email protected].