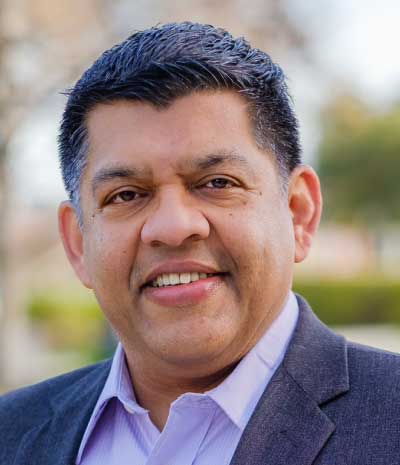 Apollomics (NASDAQ:APLM) is developing a pipeline of nine novel drug candidates across multiple programs, six of which are now in the clinical stage of development and two in late-stage studies.
"We are dedicated to leaving no cancer patient behind," Sanjeev Redkar, Ph.D., president and co-founder of Apollomics, says in an interview with BioTuesdays.
"By using targeted therapy, immuno-oncology agents, and other innovative approaches, our novel drug candidates have the potential to address a range of cancers, including lung cancer, brain cancer, acute myeloid leukemia, and other solid tumors," he adds.
Apollomics' core products include vebreltinib, a potent, selective c-Met tumor inhibitor for the treatment of non-small cell lung cancer (NSCLC) and other advanced tumors with c-Met alterations, and uproleselan, an anti-cancer enhancer, which was developed by Apollomics partner, GlycoMimetics. Apollomics has rights to uproleselan in the Greater China region.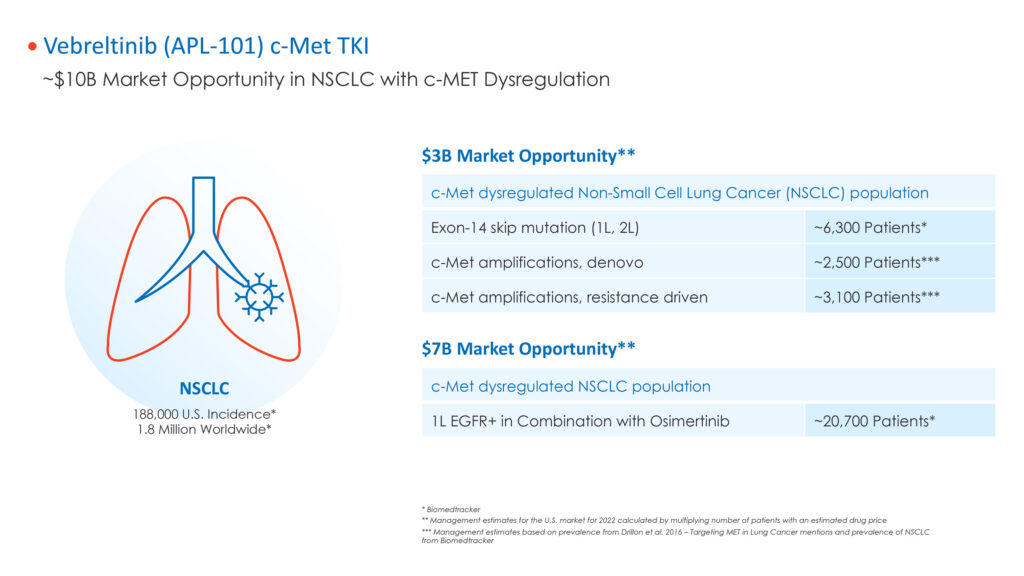 Apollomics is conducting a global, multicohort late-stage clinical trial in patients with NSCLC and glioblastoma, with "near-term NDA and supplemental NDA submission opportunities," Dr. Redkar points out. The FDA granted orphan drug designation to vebreltinib in 2022 for the treatment of NSCLC with c-Met genomic tumor aberrations.
The company also is advancing an anti-cancer enhancer drug candidate, uproleselan, a specific E-Selectin antagonist with the potential to be used adjunctively with standard chemotherapy to treat acute myeloid leukemia and other hematologic cancers in China.
"With these two late-stage programs, we have the opportunity to deploy capital to look at approvals globally for vebreltinib, and in China for uproleselan," Dr. Redkar suggests.
Apollomics was founded about seven years ago and went public in March 2023. The company raised about $235-million in series B and C financings between 2019 and 2022 to fund the clinical development of vebreltinib and uproleselan.
In addition to its two lead programs, Apollomics has several early-stage tumor inhibitors in Phase 1 studies in solid tumors, and an anti-cancer enhancer in preclinical development, and four early-stage immuno-oncology compounds.
Dr. Redkar says lead compound, vebreltinib, is targeting dysregulation of the c-Met tyrosine kinase receptor, which is implicated in the development of tumor malignancy and can arise through several mechanisms, including gene fusion and amplification, overexpression of the receptor or its ligand hepatocyte growth factor, and activating mutations.
He figures there could be a $10-billion market opportunity for vebreltinib in NSCLC with c-Met dysregulation in the U.S. based on a patient population of about 11,900 exon-14 skip mutations and amplifications and fusions, and about 20,700 EGRF-driven mutations.
"As a community, we have done a good job with five-year survival rates in breast and prostate cancer but have left behind cancers of the lung, pancreas and liver," Dr. Redkar points out. "And the way to win these diseases is to take smaller baskets of patients that do not respond to immune checkpoint therapy and impart a clinical benefit using a specific therapy that the cancer is driven by."
In addition, he says there is a combination therapy opportunity as 15% to 20% of NSCLC patients are driven by EGFR mutations and there is a link between c-Met and EGFR. "If you activate one, the other mechanism also is activated."
Apollomics SPARTA is the Phase 2 portion of an ongoing Phase 1/2 international, multicenter, open-label study evaluating the safety, pharmacokinetics, and preliminary efficacy of vebreltinib.
SPARTA is assessing activity in NSCLC with a mutation that leads to Met exon-14 skipping and across tumor types with Met amplifications or fusions. The study is enrolling patients in multiple cohorts.
Two cohorts are enrolling patients with solid tumors with Met amplifications and fusions, include glioblastoma multiforme, the most aggressive form of brain cancer.
The primary objective of SPARTA is to assess efficacy by overall response rate and duration of response through relevant evaluation criteria per tumor type. Secondary objectives include the incidence and severity of adverse events and additional efficacy measurements, including time to progression, progression free survival and overall survival.
Dr. Redkar notes that beyond lung and brain cancer, vebreltinib has the potential to address additional indications including, gastrointestinal, renal, thyroid, prostate, breast and ovarian cancer.
Apollomics' second late-stage program, uproleselan, was developed by partner, GlycoMimetics, which is in a late-stage global program and is fully enrolled. In addition, the National Cancer Institute is studying uproleselan in a late-stage trial with newly diagnosed AML patients fit for chemotherapy while UC Davis has a study in AML patients unfit for chemotherapy.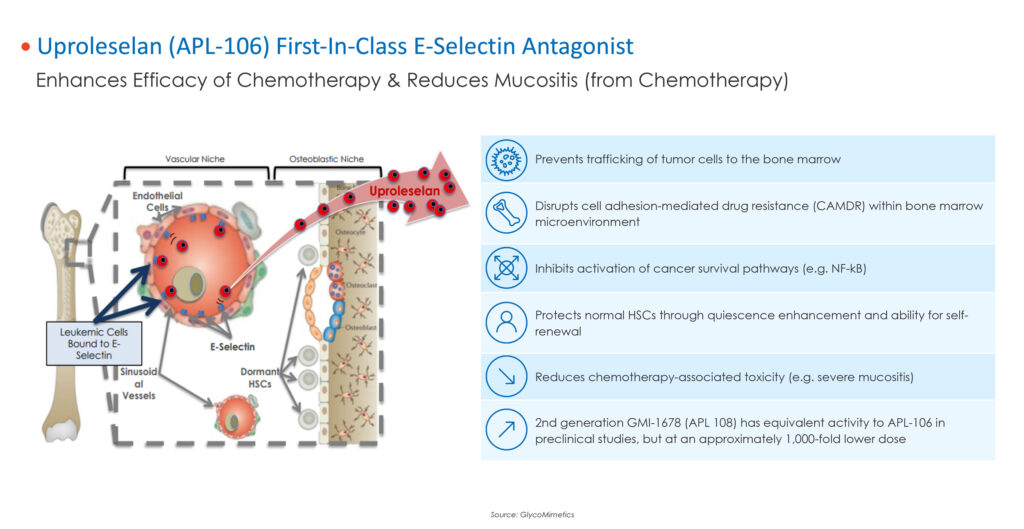 Uproleselan has received breakthrough therapy designation from China's National Medical Products Administration and the FDA for the treatment of patients with relapsed/refractory AML; FDA fast track designation for the treatment of adult patients with relapsed/refractory AML; and orphan drug designation from the FDA and European Medicines Agency for the treatment of elderly patients aged 60 or older with AML.
Dr. Redkar explains that uproleselan is designed to provide a novel approach to disrupting established mechanisms of leukemic cell resistance. It is believed that by binding to E-selectin, uproleselan pushes AML cells out of their protective niche, blocks cellular communication signals that promote survival, and sensitizes cancer cells to the toxic effects of chemotherapy and the immune system.
In an earlier Phase 1/2 study in the U.S. by GlycoMimetics, uproleselan achieved a 41% complete response rate in 47 patients with relapsed/refractory AML and a median overall survival of 8.8 months.
Dr. Redkar says there are three buckets of patients that uproleselan has an opportunity to improve outcomes: first line treatment of newly diagnosed AML patients, relapsed/refractory AML patients, and AML patients unfit for chemotherapy, numbering in total about 30,000.
The company is conducting a Phase 1 pharmacokinetic study in China with uproleselan and a Phase 3 bridging study in relapsed/refractory AML.
"We feel this is a unique opportunity bringing these two late-stage programs to their first approvals in difficult-to-treat indications and then continuing to advance the rest of our pipeline," Mr. Redkar says.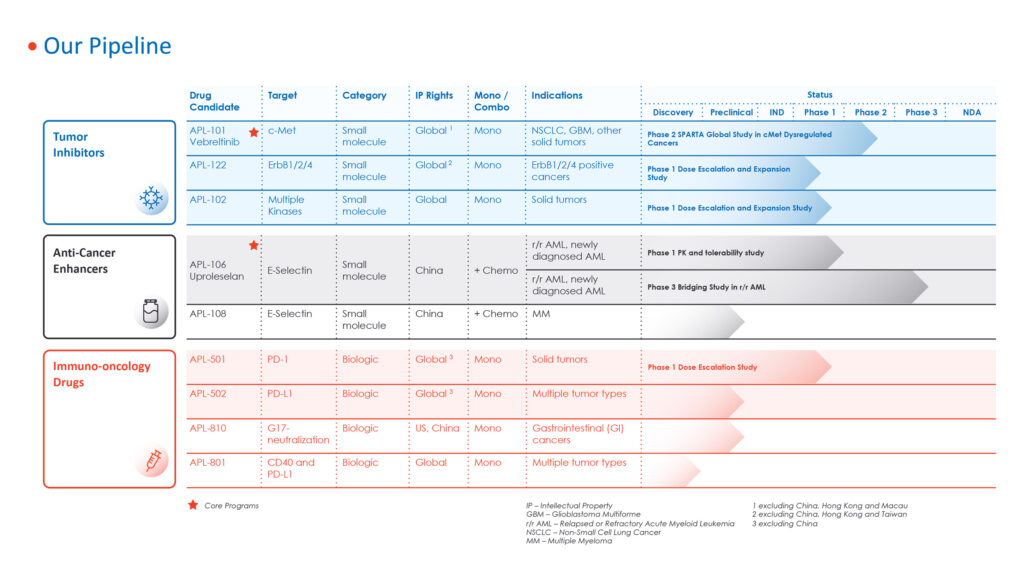 • • • • •
To connect with Apollomics or any of the other companies featured on BioTuesdays, send us an email at [email protected].