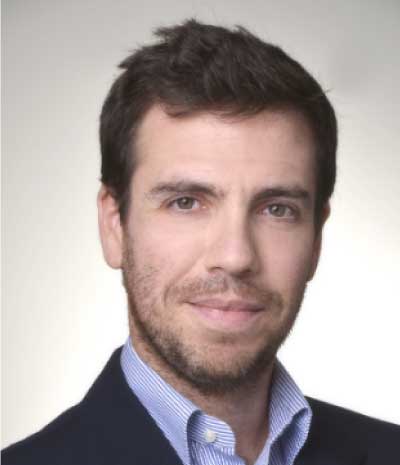 Closely-held ImmunoBrain Checkpoint, with its R&D team in Israel, is pursuing a unique approach that targets the peripheral immune system, rather than directly targeting the brain in patients suffering from Alzheimer's disease (AD) and other forms of dementia and neurodegenerative conditions.
The company utilizes a proprietary antibody, IBC-Ab002, to restore brain-immune communications, aiming to boost the brain's natural repair mechanisms.
"As far as we know, we are the only company treating neurodegenerative disease with a therapeutic target outside the brain," Roee Hevrony, CFO and head of business development of ImmunoBrain, says in an interview with BioTuesdays.
"The therapeutic effect and mechanism of action of our therapy have been shown in seven preclinical tau and amyloid models of dementia," he adds.
And the safety profile of IBC-Ab002, an anti-PD-L1 monoclonal antibody tailored by the company to treat AD patients, was tested in cynomolgus monkeys, with high doses and no evidence of systemic toxicity seen.
PD-L1 (programmed death-ligand 1) is an important immune checkpoint for the treatment of cancer. "Evidently, the effect of targeting this checkpoint in AD is via a mechanism of action that is entirely different than in oncology," Mr. Hevrony points out.
ImmunoBrain dosed its first patients with IBC-Ab002 in April 2023. The first-in-human single- and ascending-dose study in early AD patients is being conducted at 12 hospitals in Israel, the UK and the Netherlands. The company hopes to enroll 40 patients in the study, with the first clinical readout in 15 months.
In addition, the company, which is funded through 2025, has received positive pre-IND feedback from the FDA.
Mr. Hevrony explains that current therapeutic approaches mostly target a single pathology or gene associated with AD and, even if they are effective, they are unlikely to address multiple factors associated with AD.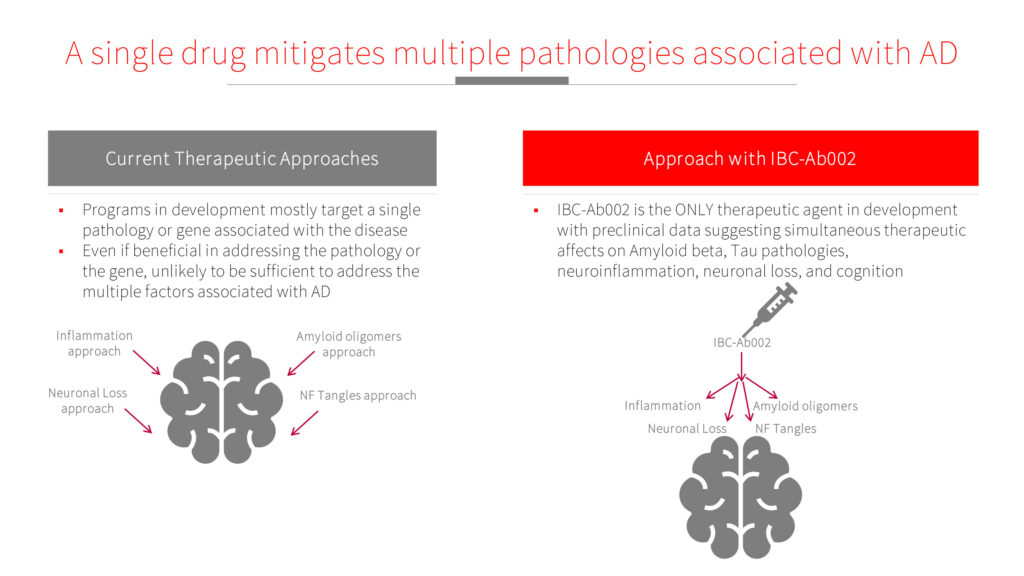 "Based on our preclinical data, IBC-Ab002 simultaneously effects key factors of AD pathologies, including amyloid beta and tau, neuroinflammation, neuronal loss, and behavior," he adds.
Mr. Hevrony suggests that the antibody does not need to enter the brain to achieve its therapeutic effects. Instead, it impacts the peripheral immune system, leading to harnessing of specific immune cells into the brain.
Mr. Hevrony says the company's preclinical proof-of-concept data has been independently reproduced by five external groups.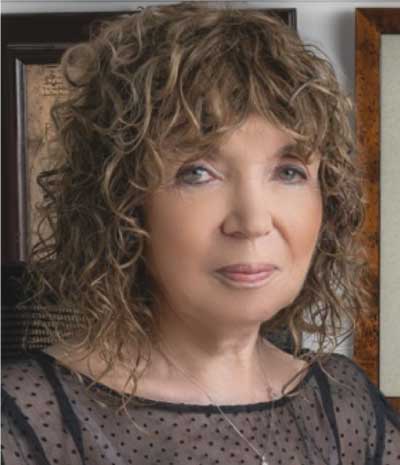 Established in 2015, ImmunoBrain builds on more than 20 years of research led by Professor Michal Schwartz, Ph.D., and her team at the Weizmann Institute of Science in Israel.
Dr. Schwartz's pioneering findings demonstrated the brain's dependency on the immune system for maintenance and repair. Her research, along with others that joined the field, suggests this brain-communication is compromised in aging and AD.
Contrary to the existing dogma at the time, Dr. Schwartz was the first to suggest that circulating immune cells are essential for supporting life-long functional brain plasticity in health and disease, and should be harnessed to help fight brain pathologies.
This research led the company to the development of IBC-Ab002, an antibody that targets an inhibitory immune checkpoint to rewire brain/immune communication and protect the brain from functional loss. Dr. Schwartz, who is a co-founder and CSO of ImmunoBrain, has been extensively published in prestigious peer-reviewed journals, including Science, Nature Medicine, Nature Neuroscience Cell and Neuron.
The Company has 41 issued global patents covering both use/method and composition of matter portfolios.
ImmunoBrain's first-in-human Phase 1b clinical trial is designed to evaluate safety, tolerability, pharmacokinetics, and exploratory markers of efficacy of IBC-Ab002 in patients with early AD. The study features single- and multiple-ascending doses, administered intravenously across five cohorts, with six receiving IBC-Ab002 and two receiving placebo in each cohort.
According to Mr. Hevrony, markers that are proxies of inflammation and neuronal survival will serve as markers of proof of concept and mechanism of action in the study, in addition to safety and PK data in the ongoing Phase 1b trial.
Beyond AD, ImmunoBrain may expand IBC-Ab002 and its PD-L1 checkpoint inhibitor to treat additional dementias by 2025.
ImmunoBrain also has an early ALS program with a different checkpoint inhibitor that it hopes to advance based on data obtained with a grant received from the ALS Association.
The company's board includes Ehud Barak, a former prime minister of Israel. "Something we know we have to do during the next few years is to educate the world and our various stakeholders about this novel therapeutic approach. Mr. Barak is helping us reach many new audiences," Mr. Hevrony says.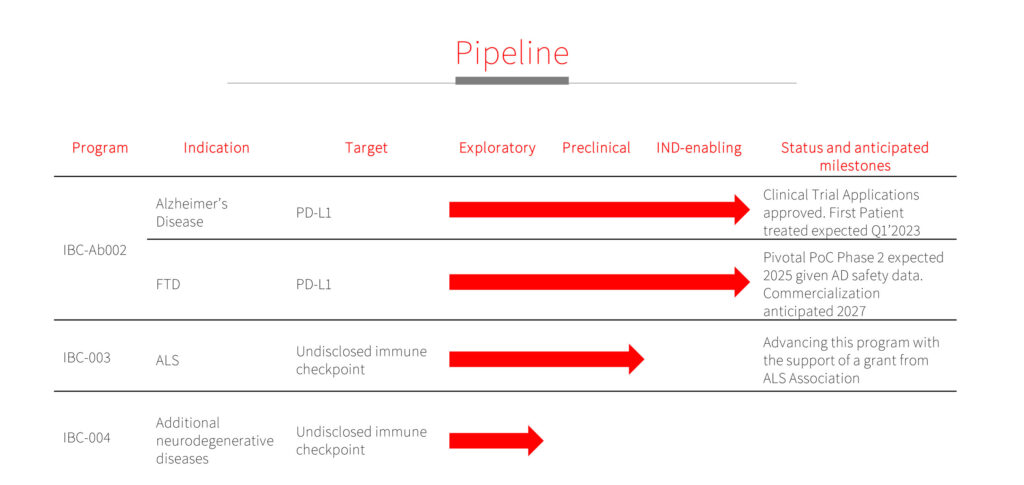 • • • • •
To connect with ImmunoBrain Checkpoint or any of the other companies featured on BioTuesdays, send us an email at [email protected].