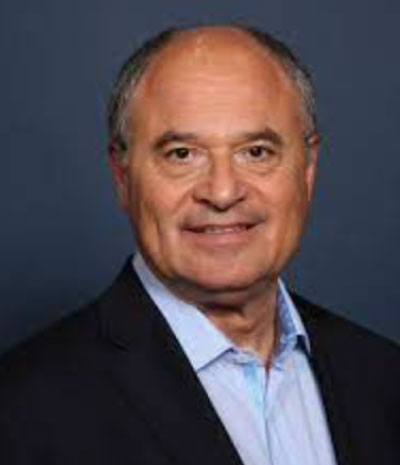 Closely-held Cantex Pharmaceuticals has an extensive Phase 2 program underway with its lead drug candidate, azeliragon, in breast cancer, pancreatic cancer, brain metastasis and glioblastoma, well as in prevention of acute kidney injury in hospitalized patients with serious illness.
"As a safe, once-daily, oral medication, azeliragon has attracted widespread interest from medical centers because of its powerful preclinical data," Stephen Marcus, M.D. and CEO of Cantex, says in an interview with BioTuesdays.
Dr. Marcus explains that azeliragon is a RAGE (receptor for advanced glycation endproducts) inhibitor and "preclinical studies indicate that blocking excess RAGE signaling with azeliragon can inhibit cancer and its spread, and make radiation and other cancer treatments more effective."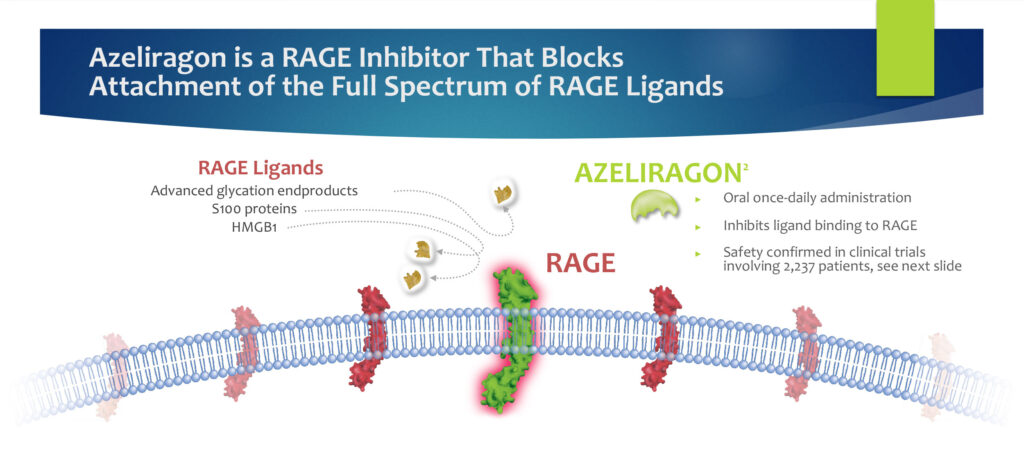 In addition, blocking excess RAGE signaling with azeliragon has the potential to prevent acute kidney injury in patients hospitalized with serious illnesses, he adds.
Cantex's azeliragon intellectual property includes composition of matter and method of use patents, with the potential for additional exclusivities based on pending intellectual property as well as orphan indications and regulatory exclusivities in the U.S. and Europe.
In May 2023, Cantex received a U.S. patent with claims to a method of treating glioblastoma with azeliragon. The patent will expire in 2042. Earlier in 2023, Cantex received orphan drug designation from the FDA for azeliragon as a treatment of glioblastoma.
The company is currently seeking to raise $50-million to help fund its clinical trial programs.
According to Dr. Marcus, azeliragon previously failed to show efficacy on the primary cognitive endpoint in a pivotal trial in Alzheimer's disease conducted by vTv Therapeutics but demonstrated a high level of safety and tolerability in more than 2,000 patients dosed up to 18 months. Biomarkers evaluated in the study suggested that azeliragon could be effective in a range of other diseases. Cantex acquired a worldwide license for the compound from vTv, he adds.
In breast cancer treatment, Dr. Marcus says risk of recurrence and metastasis is greatly reduced by chemotherapy and immunotherapy, but chemotherapy often impairs cognitive function.
"In laboratory studies, azeliragon prevented cognitive decline after chemotherapy as well as inhibited growth and metastasis of breast cancer," he adds.
Azeliragon is now being evaluated in an investigator-initiated and externally funded Phase 2 program at Georgetown University's Lombardi Cancer Institute, a leading breast cancer center. The study is measuring the effect of azeliragon on pathologic complete response rate, event-free survival and preventing cognitive impairment associated with chemotherapy.
The Phase 2 study is currently enrolling patients, with topline data to be released in 2025. A Phase 3 study of azeliragon in combination with neoadjuvant therapy is expected to begin in 2024.
Dr. Marcus says that blocking excessive activation of RAGE in preclinical models also affects major complications of pancreatic cancer, such as disease progression; cachexia, or muscle wasting, which can affect muscles in the diaphragm and heart; and neuropathic pain.
Pancreatic cancer is the fourth leading cause of death in the U.S. and current therapies only improve survival by three-to-six months.
Patients currently are being enrolled in Cantex's Phase 2 pancreatic trial at Cedars-Sinai Medical Center in Los Angeles, with topline data to be released in 2024.
Dr. Marcus says glioblastoma is the most common primary malignant brain tumor, with a median survival of 16 months. "In contrast to certain existing and other potential cancer treatments, azeliragon readily passes through the blood-brain-barrier," he adds. And in preclinical models of glioblastoma, azeliragon enhanced the tumor killing effect of radiation and overcame the immunosuppressive tumor microenvironment.
Azeliragon is now initiating two Phase 2 studies in combination with radiation, with or without temozolomide, in newly diagnosed glioblastoma patients with topline data expected in 2024.
Cantex also is tackling cancers that have spread to the brain, or brain metastasis, with its RAGE inhibitor. About 65% of brain metastases originate from breast or lung cancer and radiation is the primary treatment. "Resistance to radiation, with cancer recurrence or progression, is common," Dr. Marcus points out.
A major preclinical study conducted by the Brain Metastasis Study Group in Spain and reported in the peer-reviewed journal, Nature Medicine, showed that inhibition of RAGE caused a dramatic reversal of resistance to radiation, which is often complicated by brain swelling, requiring high doses of steroids and serious side effects.
"The study results caught the attention of several cancer medical centers, which approached us about running clinical trials with azeliragon in the hopes of enhancing the effectiveness of radiation while eliminating the need for steroids after radiation to prevent or treat brain swelling," Dr. Marcus says.
Cantex is now planning to conduct two separate investigator-initiated clinical trials at the Miami Cancer Institute in patients with brain metastases from breast or lung cancer. One study consists of azeliragon and focused radiation for a small number of metastases and the second study consists of azeliragon and whole brain radiation for large numbers of metastases. Topline results will be reported in 2024.
If the studies achieve favorable results, Cantex or a strategic partner will advance the brain metastasis program into Phase 3 trials.
Beyond oncology, Dr. Marcus notes that RAGE activation has been associated with acute kidney injury, which occurs in about a third of patients hospitalized with COVID-19 or community-acquired pneumonia.
A Phase 2/3 clinical trial is currently enrolling about 132 hospitalized COVID-19 patients randomized to receive azeliragon or placebo, with a primary endpoint of incidence of acute kidney injury. The study also will measure length of hospitalization, incidence of need for dialysis, ICU admission and need for ventilation, and mortality.
"Prevention of acute kidney injury in hospitalized COVID-19 patients could lead to rapid regulatory approval under the FDA's emergency use authorization and open the door to develop azeliragon for other illnesses associated with a high risk of developing acute kidney injury," Dr. Marcus suggests.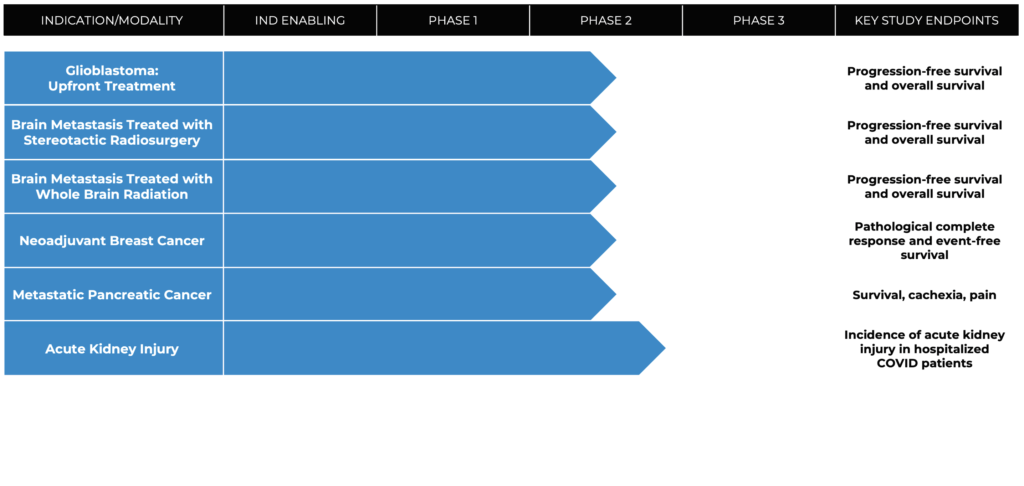 Editor's Note: This article does not constitute an offer to sell or the solicitation of an offer to buy any securities of Cantex, and shall not constitute an offer, solicitation or sale of any security in any state or jurisdiction in which such offer, solicitation or sale would be unlawful prior to registration or qualification under the securities laws of any such state or jurisdiction.
• • • • •
To connect with Cantex Pharmaceuticals or any of the other companies featured on BioTuesdays, send us an email at [email protected].