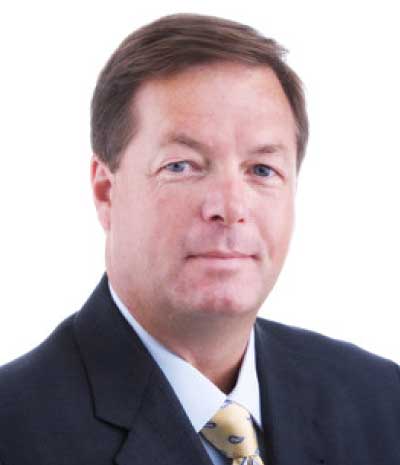 ZyVersa Therapeutics (NASDAQ: ZVSA) is advancing two proprietary technologies to develop multiple, potentially transformative drugs for underserved patients with renal and inflammatory diseases.
"Each of our two lead candidates has potential to be a pipeline within a product, giving us many shots on goal," Steven Glover, co-founder, president, chairman and CEO of ZyVersa, says in an interview with BioTuesdays.
"Early in my career at Amgen, I focused on renal diseases, and while at Roche I focused on inflammatory diseases," he adds. "I have always had a passion to develop and commercialize effective treatments in these areas."
ZyVersa's lead candidate is a compound known as VAR 200, which is in development for three potential indications, two of which, focal segmental glomerulosclerosis (FSGS) and Alport syndrome, are orphan renal diseases.
The third indication, diabetic kidney disease, affects up to 12 million people in the U.S. alone. Healthcare expenditures for chronic kidney disease in the U.S. account for around 24% of total Medicare fee for services expenditures.
ZyVersa's anti-inflammatory compound, IC 100, is an inflammasome ASC inhibitor with the potential to block initiation and perpetuation of the damaging inflammation associated with some 70 chronic inflammatory diseases.
Inflammasomes are large intracellular multiprotein complexes that play a central role in innate immunity by detecting and responding to a large range of pathogens. Overactivation of inflammasomes leads to chronic development and progression of inflammatory diseases.
ZyVersa is targeting numerous CNS and other inflammatory diseases with IC 100.
Founded in 2014, ZyVersa's two platforms were invented by research scientists at the University of Miami Miller School of Medicine. The company, which went public in December 2022, has worldwide exclusive licenses for VAR 200 for treating renal disease, and for treatment of all inflammatory diseases with IC 100.
Mr. Glover says VAR 200 is a cholesterol efflux mediator designed to reduce renal cholesterol and lipid accumulation that causes structural damage to the kidneys' filtration system. Earlier this month, the European Patent Office issued a notice of intent to grant ZyVersa's patent application for VAR 200 for use in diabetic nephropathy/diabetic kidney disease.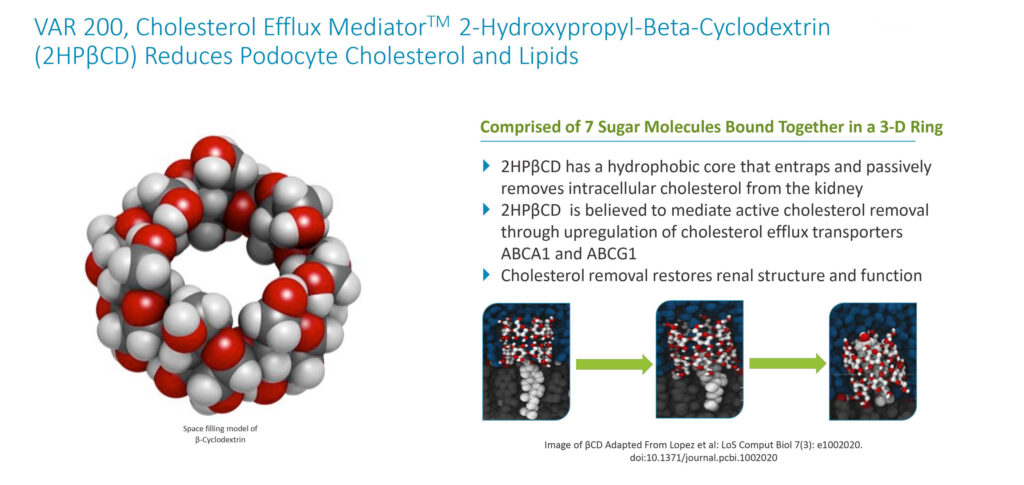 ZyVersa's VAR 200 is a Phase 2a-ready drug initially being developed for FSGS, a progressive form of kidney disease, with a U.S. prevalence of around 40,000 patients. An investigator initiated clinical trial is scheduled to begin in the fourth quarter of 2023, with release of initial data in the first quarter of 2024.
The Phase 2a study is designed to provide human proof of concept for VAR 200 in patients with FSGS and up to two additional renal diseases. VAR 200 will be administered intravenously twice weekly to measure safety and tolerability, and changes in proteinuria, quality of life parameters, and pharmacokinetics.
Mr. Glover explains that FSGS and other glomerular diseases develop foamy podocytes due to lipid accumulation, which contributes to structural damage, proteinuria, and progression of kidney disease.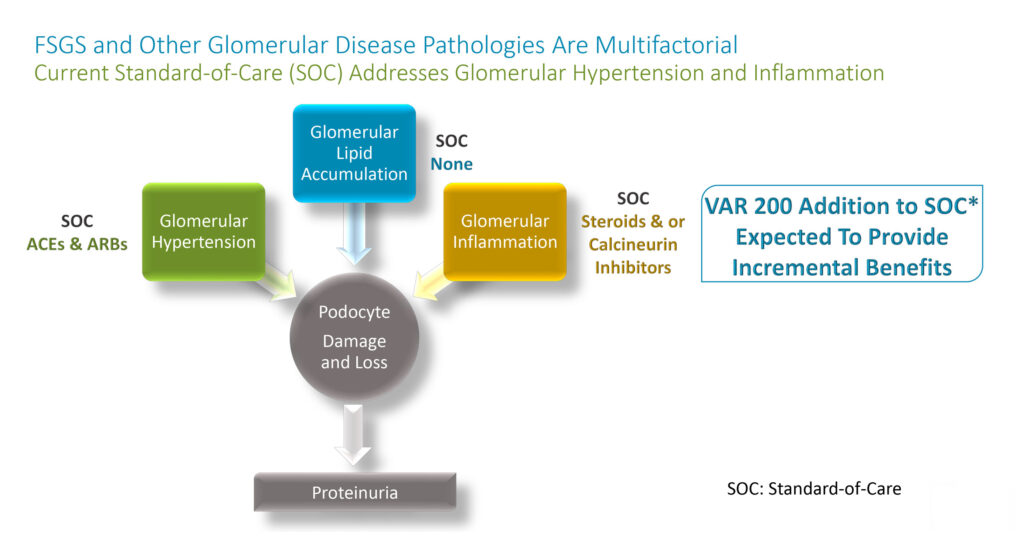 VAR 200 is designed to interact with kidney cell membranes, where it can mediate transport of cholesterol out of the cell, he adds. Removal of excess cholesterol from kidney podocytes protects against structural damage, resulting in reduced protein in the urine, or proteinuria. There are no current drugs that target renal intracellular lipids.
Based on preclinical studies, Mr. Glover says VAR 200 has established proof of concept in three different animal models of kidney disease, both genetic and drug-induced.
"VAR 200 has demonstrated similar responses across FSGS, Alport syndrome, and diabetic kidney disease models, including reduced renal cholesterol, protection against renal injury and fibrosis, and significantly reduced proteinuria," he adds.
ZyVersa's second platform technology is a highly differentiated monoclonal antibody, IC 100, that inhibits the adaptor ASC component of multiple types of inflammasomes, providing potential to treat a broad group of inflammatory diseases.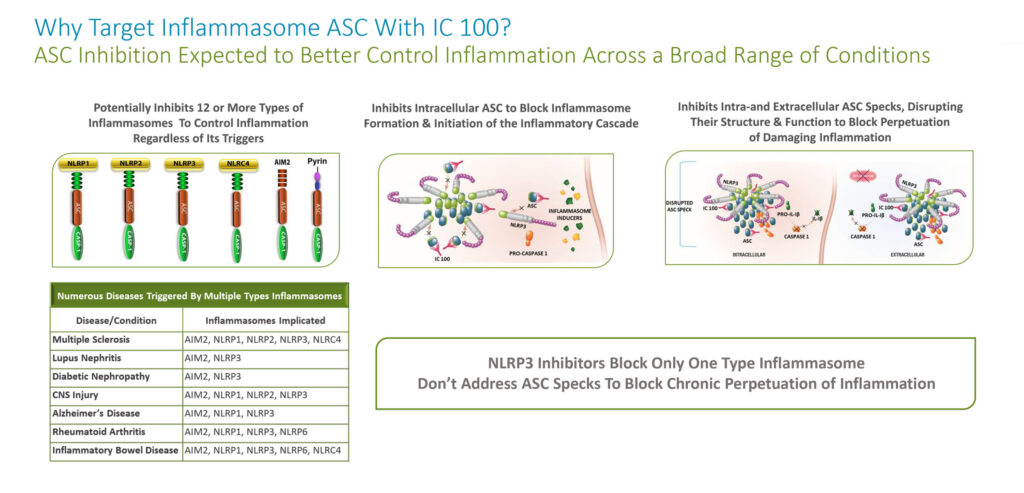 Unlike NLRP3 inhibitors, which target only the NLRP3 inflammasome, Mr. Glover says that by targeting ASC, IC 100 potentially inhibits 12 or more types of inflammasomes.
"This is expected to better control inflammation in numerous inflammatory diseases that are triggered by activation of more than one type of inflammasome," he adds.
In addition, by targeting ASC, IC 100 has the potential to inhibit inflammasome formation and initiation of the inflammatory cascade. And by inhibiting ASC, he says IC 100 also can inhibit the ASC component of ASC Specks, disrupting their structure and function, which prevents perpetuation of damaging inflammation.
Mr. Glover says IC 100 has preclinical data substantiating its mechanism of action in multiple inflammatory diseases, including multiple sclerosis, Alzheimer's disease, traumatic brain injury, spinal cord injury, age-related inflammation, and acute respiratory distress syndrome.
"IC 100 has been shown to cross the blood-brain barrier and readily penetrates the brain, spinal cord, heart, lungs, kidneys, and liver with potential to treat a broad range of diverse conditions," he adds, noting that its long half-life could enable dosing every three-to-four months.
GMP manufacturing and drug product release are underway. ZyVersa also is planning to complete IC 100's preclinical program, including GLP toxicology studies by the end of the year in hopes of filing an IND in the second quarter of 2024 for a Phase 1 study to read out in the fourth quarter of 2024.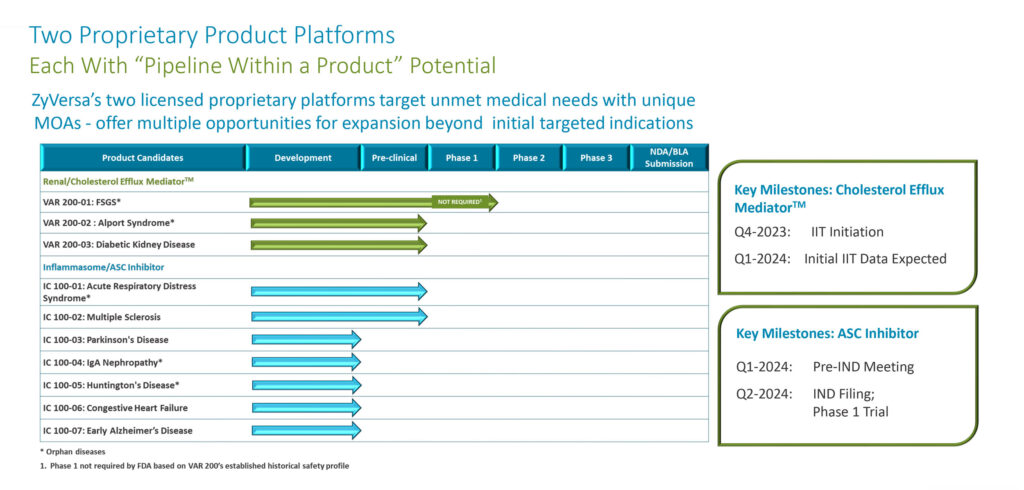 • • • • •
To connect with ZyVersa Therapeutics or any of the other companies featured on BioTuesdays, send us an email at [email protected].