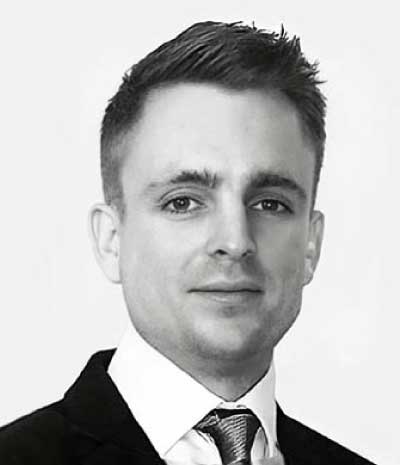 Virax Biolabs (NASDAQ:VRAX) expects to begin in the third quarter a clinical performance study of its proprietary T-Cell testing platform, ViraxImmune, as a stepping stone for regulatory compliance in the U.S. and Europe.
ViraxImmune is a novel T-cell in-vitro diagnostic (IVD) test being developed with the intention of providing an immunology profiling platform that assesses each individual's immune risk profile against major global viral threats.
"Our ViraxImmune platform would give individuals a personal ability to determine whether they would be able to mount a robust immune response to a viral infection," James Foster, CEO of London- and Dubai-based Virax Biolabs, says in an interview with BioTuesdays.
"Knowledge of how your adaptive immune system would respond to a new virus or infection should lead to making informed and timely health decisions," he adds.
The company is conducting an analytic performance study of ViraxImmune to evaluate the technical performance of its COVID-19 Flow Cytometry Kit using specimens from 96 subjects. The study is designed to prove that the technology has the ability to detect and quantify T-cells with specific SARS-Cov-2 response.
The clinical performance study, expected to be completed later this year, would measure the ability of ViraxImmune to demonstrate its purpose as an affordable and scalable diagnostic test to avoid expensive lab equipment in the developing and developed world.
Mr. Foster explains that COVID-19 antibodies tests are widely used now to assess prior exposure to the virus, but antibodies' protective efficacy wanes several months after infection. Unlike antibodies, memory T-cells coordinate the immune system against major global viral attacks and have been shown to provide a level of protection against COVID-19 and its variants that is more robust and long-lasting than an antibody-mediated response.
"The T-cell approach also has the potential to provide an indication of inherent protection from disease for those yet to be infected and may be useful to determine the degree of long-term protection an individual has after recovering from major global viral threats," he contends.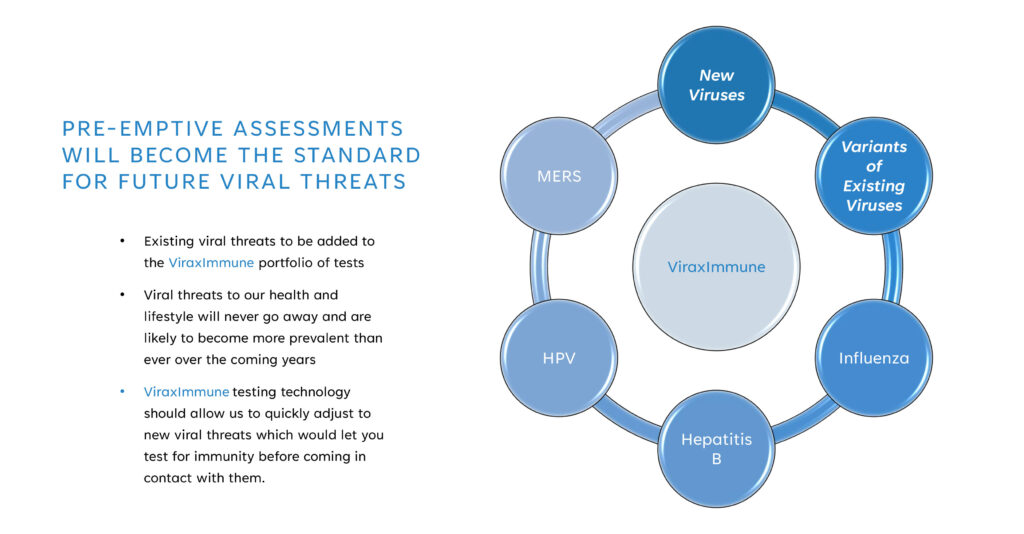 In addition, memory T-cells are essential as they remain in the body for many years after the initial infection and they induce a faster and more efficient immune response if you are infected in the future.
Mr. Foster says the ViraxImmune test requires a blood sample that is sent to the company's lab where immune cells are incubated with a proprietary pool of peptides derived from virus' proteins. The blood is then analyzed to determine the percentage of T-cells that have been activated, which correlates to the level of immunity.

The company hopes its UK laboratory would spearhead the initial launch and optimize the test in the hope of offering a point-of-care diagnostic in the future, he adds.
Augmenting ViraxImmune is a mobile application to securely deliver and store test results in a subscription-based model. Subscribers would have the ability to build and access their immunological profile and receive guidance on how to improve their immune responses through interventions and lifestyle changes, he adds.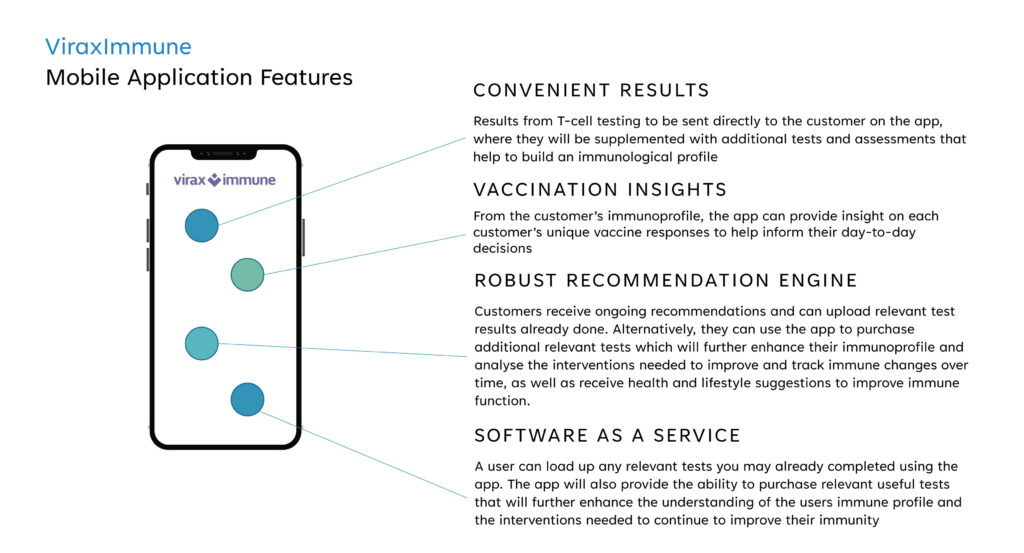 Mr. Foster says that following regulatory clearance, the software-as-a-service app also would provide the ability to purchase relevant useful tests that will further enhance the understanding of a user's immune profile and the interventions needed to continue to improve their immunity.
"Viral threats to our health and lifestyle will never go away and are likely to become more prevalent than ever over the coming years," Mr. Foster suggests, adding that ViraxImmune testing should enable people to quickly adjust to new viral threats by testing for immunity before coming into contact with them.
"Using data from the IVD test, our proprietary mobile application would be set up to offer an algorithmic immunological profile for patients, which would provide information such as if vaccination has been successful in providing protection or if additional vaccination boosters are required," he adds.
Mr. Foster says Virax Biolabs has many avenues to commercialize ViraxImmune, including pharmaceutical companies and clinical research organizations, where the technology would allow these target markets to screen and detect study participants with a high degree of adaptive immunity who could skew results related to vaccines or the development of viral treatments.
In addition, government would be able to source more information on at-risk individuals or groups should outbreaks occur. "Our technology may aid in shaping disease surveillance and pandemic action plans."
While the consumer market has the greatest need, Mr. Foster says key opinion leaders would be able to promote the ViraxImmune platform to the business-to-business and direct-to-consumer channels.
While the company is starting with a COVID-19 specific formula, Mr. Foster says the technology is being adapted for additional viruses, such as monkeypox, Hepatitis B, and human papillomavirus.
In addition to ViraxImmune, the company's ViraxClear business is in the process of distributing a portfolio of cost-effective and innovative in-vitro diagnostics in and has done so historically in South America, Europe, Asia and sub-Saharan Africa, and where CE mark is accepted.
Their ViraxClear test portfolio now covers respiratory, pregnancy and fertility, infectious diseases, sexually transmitted infections, drugs of abuse, oncology, cardiac and women's health.
In 2022, Virax Biolabs inked a major distribution agreement with Cosmos Health (NASDAQ:COSM), which is based in Chicago and specializes in wholesaling diagnostic products in Europe for ViraxClear products. Mr. Foster says Virax Biolabs, which went public in July 2022, also is actively pursuing entrance to markets in North America.
"We believe our current pro-forma cash position of $12.4-million should allow us to fully fund our clinical trials and launch of our flagship ViraxImmune platform," Mr. Foster says.
"In the next 12 months, Virax is poised for exciting growth with the launch of its innovative ViraxImmune platform and the continued growth of its distribution tests through ViraxClear," he adds.
• • • • •
To connect with Virax Biolabs or any of the other companies featured on BioTuesdays, send us an email at [email protected].