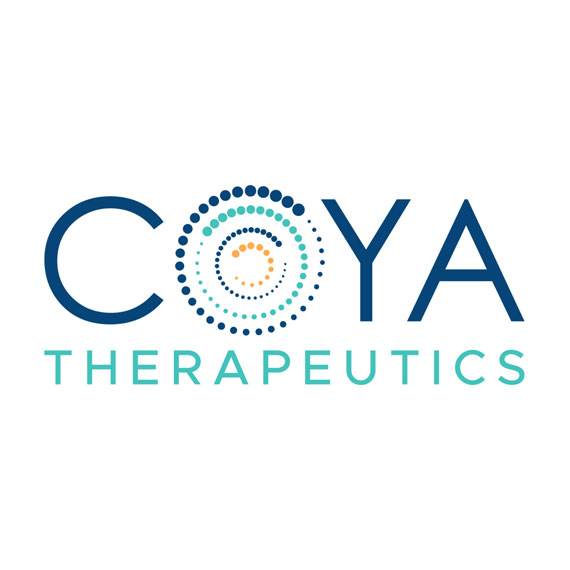 BTIG launched coverage of Coya Therapeutics (NASDAQ:COYA) with a "buy" rating and a $15 price target. The stock closed at $5.76 on May 17.
Analyst Thomas Shrader, Ph.D., writes that his price target is based on "our sense that, although the Treg-modulation mechanism seems space-aged, the technical approach is straightforward with the combination of two validated biologics that might be approved via a streamlined 505(b)(2) pathway."
In addition, he said data to date consistently show deep immuno-modulation as seen in readouts of both clinical effects, including overall survival, and changes in multiple validated biomarkers.
The approach is to harness the immuno-modulatory properties of regulatory Treg cells to reduce inflammation, the root cause of neurodegenerative diseases, he added.
Dr. Shrader said the lead program, COYA 302, employs two established immuno-modulators, both are being developed via the 505(b)(2) pathway, "making dose-finding and regulatory requirements relatively modest as the FDA is familiar with both molecules."
The approach has the potential to be broadly active as AD, PD, ALS, FTD, and HD are inflammatory diseases, Dr. Shrader said, noting that the lead indication is ALS, where the role of inflammation is particularly strong and the unmet medical need is high.
The company also is developing COYA 301, a low-dose IL2 monotherapy, and the autologous Treg preparation, COYA 101. "Both pipeline approaches are mechanistically related to COYA 302, making the ongoing and past clinical readouts useful to de-risk the approach," he said.
Based on a Phase 1b trial in ALS patients, the company is gearing up to run a potentially pivotal Phase 2/3 trial in ALS.