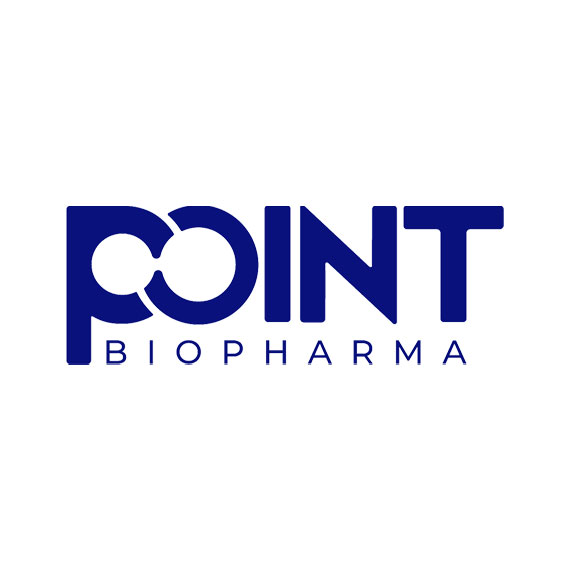 Raymond James initiated coverage of POINT Biopharma (NASDAQ:PNT) with an "outperform" rating and price target of $10 target. The stock closed at $6.61 on Dec. 13.
POINT is a precision oncology company focused on the clinical development and commercialization of radiopharmaceuticals for the treatment of cancer: drugs that deliver radiation directly, and specifically, to cancer cells.
"We believe therapeutic radiopharma, as its own class of precision oncology drug, is on the verge of a material inflection," writes analyst Rahul Sarugaser, Ph.D.
"No longer confined to a small number of specialized, lead-lined treatment settings, and with more dedicated isotope supply and radioligand manufacturing slowly coming online, we believe radiopharma will take its place on oncology's mainstage during the next two-to-four years, with a small, growing list of clinical and commercial wins already in-hand, including Xofigo, Lutathera, Pluvicto," he added.
POINT's most advanced assets are PNT2002, a PSMA-targeting Phase 3 drug for the treatment of late-stage prostate cancer and PNT2003, a SSTR-targeting Phase 3 drug for the treatment of neuroendocrine tumors, with data read-outs expected in mid-2023 and late-2022 or early 2023, respectively.
In November 2022, POINT announced that Lantheus Holdings (NASDAQ:LNTH) will license exclusive worldwide rights to PNT2002 and PNT2003, paying a total of $260-million upfront, plus milestone payments of up to about $1.8-billion, and royalties on net sales of 20% for PNT2002 and 15% for PNT2003.
Dr. Sarugaser also pointed to earlier-stage candidates in the POINT platform, including PNT2004, a Phase 1 asset for the treatment of solid tumors, with first data expected the first half of 2023, and PNT2001, a preclinical drug for the treatment of prostate cancer, entering the clinic possibly in 2023.