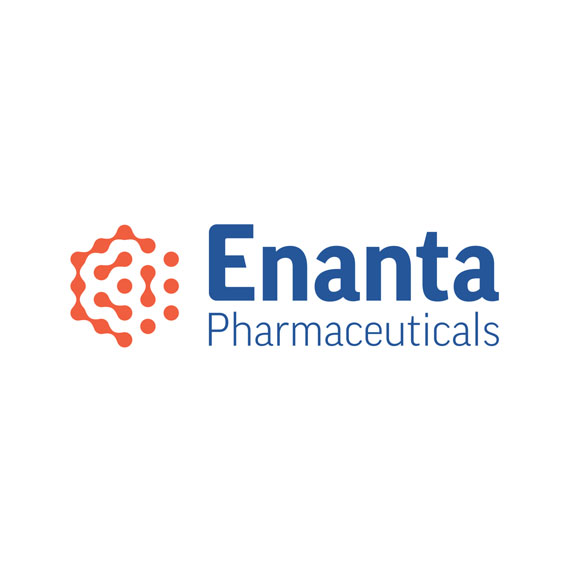 H.C. Wainwright initiated coverage of Enanta Pharmaceuticals (NASDAQ:ENTA) with a "buy" rating and $56 price target. The stock closed at $41.78 on Dec. 8.
Enanta's claim to fame is the discovery of glecaprevir, which is half of the hepatitis C virus combo treatment, MAVYRET, marketed by collaboration partner, AbbVie. MAVYRET has generating global sales of $11.5-billion since its 2017 launch, and total royalties to Enanta of roughly $660-million, writes analyst Ed Arce.
However, over the last few years the company has struggled to capitalize on that success, with several failed programs, he pointed out.
Mr. Arce said investors are now focused on two programs:
Respiratory syncytial virus (RSV), with lead compound EDP-938 in three ongoing studies across three distinct high-risk patient populations, and follow-on compound EDP-323, which currently is enrolling patients in a Phase 1 trial.
And COVID-19 virus, with EDP-235, a protease inhibitor like glecaprevir, which just entered a Phase 2 program last month.
Mr. Arce noted that EDP-235 is still several years away from the market, and "we are not convinced this is likely to be a positive net present value program, unless the therapeutic profile is highly differentiated."
As a result, his positive thesis on Enanta shares rests squarely on the RSV program. "Unlike with COVID-19, the public health threat from RSV is growing, not shrinking. In addition, we believe the focus on high-risk patient populations enriches the studies for a high probability of success."
Mr. Arce said that while some investors await the Phase 2 SPRINT readout in COVID-19 in the first half of 2023, "we are focused on Phase 1 EDP-323 data in the first half of 2023 and anticipate Phase 2 EDP-938 data in infants and toddlers (RSVPEDs) around yearend 2023."