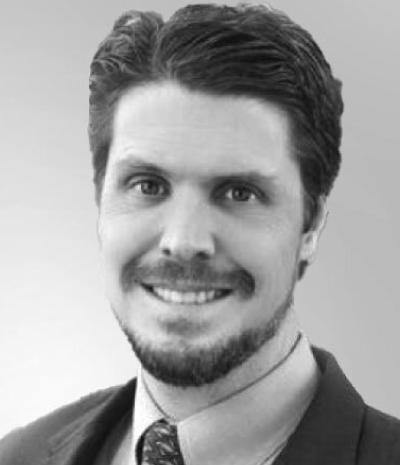 Closely-held Kinaset Therapeutics is developing a less invasive and potentially more cost-effective dry power inhalation alternative to currently approved injectable biologicals used in the treatment of severe asthma.
"Severe asthma affects about 10% of the entire asthma population, impacts quality of life, and results in recurrent exacerbations that can lead to hospitalization," Robert Clarke, Ph.D., and CEO of Kinaset, says in an interview with BioTuesdays.
"We believe our lead drug candidate, KN-002, will exhibit significant differentiation versus other small molecule and biological marketed products that generate billion-dollar revenues," he adds.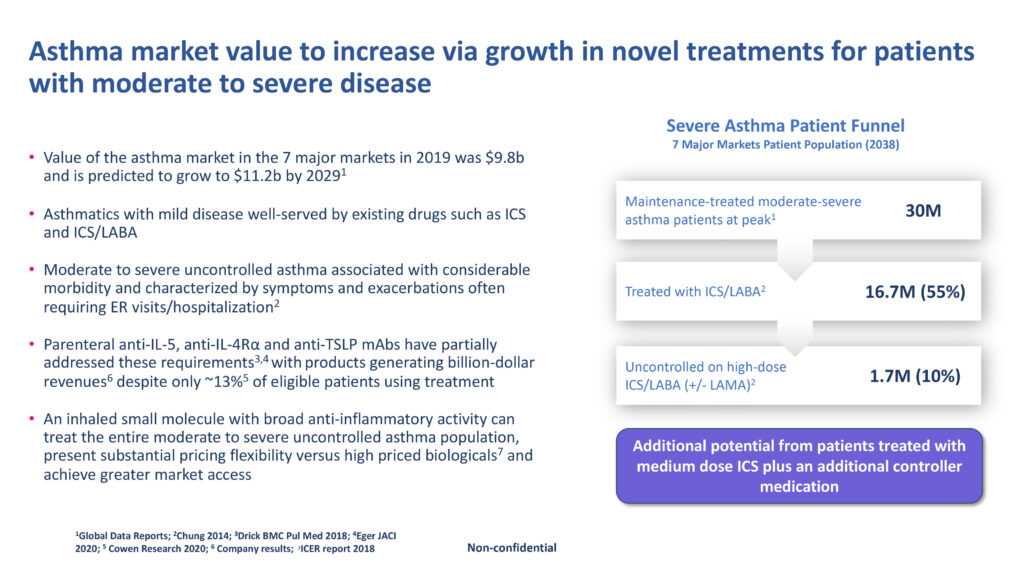 Dr. Clarke explains that multiple inflammatory pathways are implicated in the pathogenesis of asthma. Patients with eosinophilic mediated disease, typically characterized by elevated levels of blood eosinophils, have benefited from the introduction of a number of injectable biological therapies while those with a non-eosinophilic form continue to suffer from the limited availability of safe and effective therapies, he contends.
KN-002 is a potential inhibitor of all JAK (Janus kinase) isoforms as a non-invasive anti-inflammatory treatment for all patients with severe asthma and potentially other respiratory conditions, such as chronic obstructive pulmonary disease (COPD).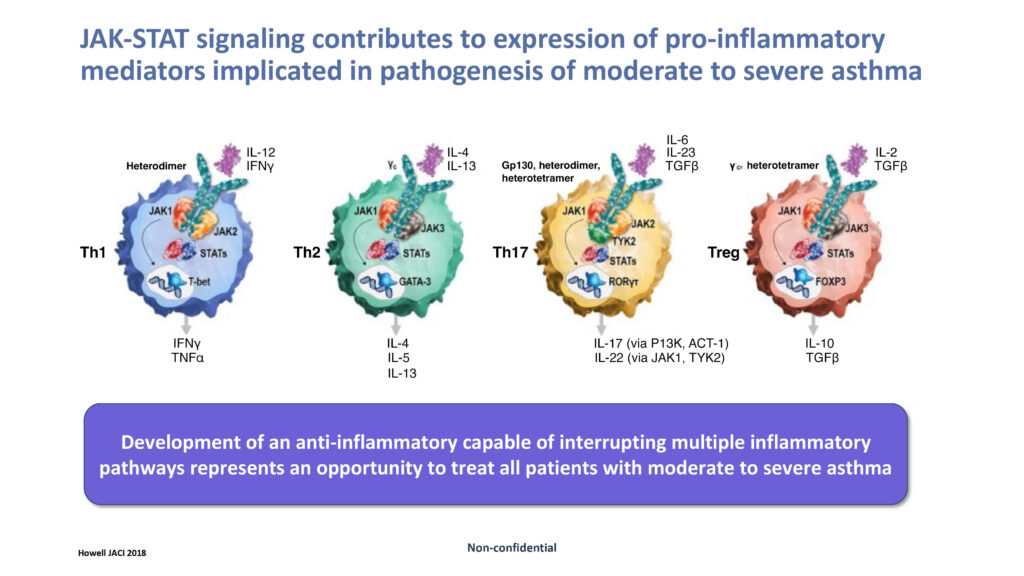 JAK inhibitors block cytokine receptor signalling, supporting the idea that inhibiting JAKs will ameliorate airway inflammation in asthma. Pan-JAK inhibitors, for example, have a broad inhibitory effect, while drugs that target selective JAK enzymes have a more limited mode of action.
Several competing inhaled JAK candidates in development have been terminated or may need to repeat early stage studies due to formulation and drug delivery challenges. "We believe we could be the first company to get a Phase 2 readout with a JAK inhibitor in asthma," Dr. Clarke suggests.
"KN-002 has demonstrated excellent delivery efficiency and chemical/physical stability," he points out. "Topical delivery via inhalation is designed to achieve therapeutic drug concentrations at the site of inflammation in the lung while minimizing systemic exposure levels."
Dr. Clarke says development of an anti-inflammatory capable of interrupting multiple inflammatory pathways represents an opportunity to treat all patients with severe asthma.
Kinaset's product development is based on a KN-002 capsule-based dry powder inhaler about the size of a Tic Tac container. The "stovepipe" mouthpiece twists open revealing a placeholder for a capsule containing the drug. The device is closed and the patient presses two blue buttons on the device, which puncture the ends of the capsule. The patient then takes an inhalation on the "stovepipe" mouthpiece causing the capsule to spin, which delivers the dry powder by centripetal force. While the patient is inhaling, they can hear the capsule spinning, which gives an auditory cue that they are getting dosed.
The company's composition of matter patent in the U.S., Europe and other territories expires in 2030, with the potential of a five-year extension in the U.S. and EU. Additional method of use patents are in place through 2036 and newer formulation specific IP will provide additional protection to the mid-2040s. Dr. Clarke says a switch to a third party proprietary dry powder inhaler could provide extended product protection based on drug/device combination.
KN-002 currently is being studied in a four-part Phase 1 trial in the UK. Part 1 will evaluate the safety, tolerability and pharmacokinetics (PK) of single ascending doses in up to 48 healthy volunteers. Part 2 is assessing multiple ascending doses in subjects who have elevated fractional exhaled nitric oxide (FeNO) levels but have not taken corticosteroids to control their asthma.
Part 3 of the study involves a repeat dose of KN-002 in moderate-to-severe asthmatics with elevated FeNO levels. Kinaset currently is enrolling COPD patients in Part 4 of the study, with data expected in the first quarter of 2023.
Dr. Clarke says no safety or tolerability concerns have been reported post-administration of single doses of 12 mg of KN-002 and repeat doses as high as 8 mg twice daily to volunteers and stable mild asthmatics, respectively.
Kinaset also has designed a 12-week Phase 2 study to detect lung function improvements in eosinophilic and non-eosinophilic moderate-to-severe asthma patients randomized into three arms, 2 active and 1 placebo as a proof-of-concept trial.
The company anticipates enrolling 125 subjects in each of the three arms. The key efficacy endpoint is the maximum amount of air you can forcefully blow out of your lungs in one second, or FEV1. Secondary efficacy endpoints include results of an asthma control questionnaire, quality of life and asthma exacerbations.
Kinaset hopes to begin the Phase 2 trial in mid-2023 and is currently working with a contract development and manufacturing organization to have a scaled-up supply of the active pharmaceutical ingredient for its studies.
"While our focus remains on completing our Phase 1 study and prepping for Phase 2, we also are evaluating potential in-license Phase 1 ready-opportunities to pair with KN-002," Dr. Clarke says. "Something in the respiratory field is likely, preferably inhalation, because we know that best."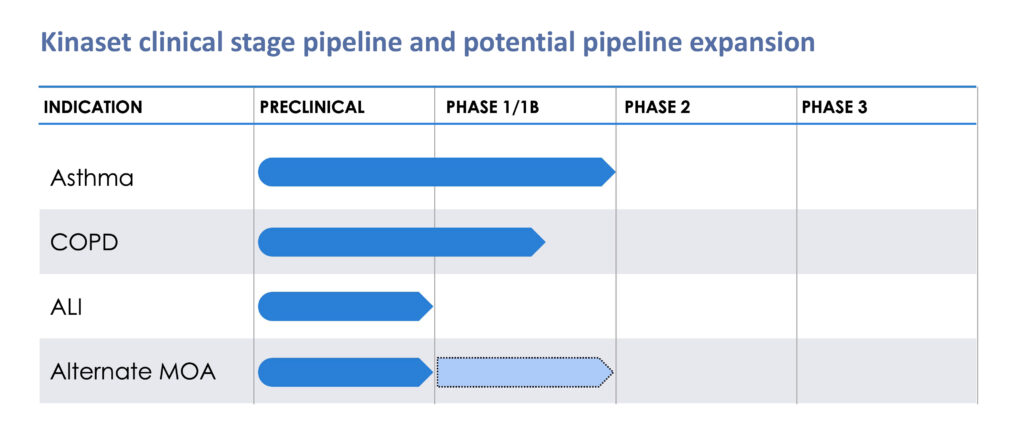 • • • • •
To connect with Kinaset Therapeutics or any of the other companies featured on BioTuesdays, send us an email at [email protected].