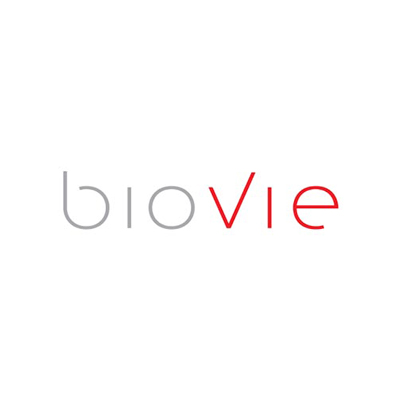 Cantor Fitzgerald launched coverage of BioVie (NASDAQ:BIVI) with an "overweight" rating and $7 price target. The stock closed at $2.10 on July 21.
BioVie is developing NE3107, an orally bioavailable anti-inflammatory insulin sensitizer that binds to a key inflammation cascade mediator, extracellular signal-regulated kinases, and crosses the blood-brain-barrier and may "prove to be a disease-modifying, or at least a symptomatic, treatment for neurodegenerative diseases," writes analyst Charles Duncan, Ph.D.
The company's lead program is in Alzheimer's disease (AD), where it is conducting a Phase 3, potentially registrational trial, that is guided to read out in the second half of 2023. In addition, there is an ongoing investigator-initiated Phase 2 biomarker study of NE3107 in AD, which may still yield data in mid-2022.
BioVie also is conducting a Phase 2a safety study for NE3107 in Parkinson's disease, which "we estimate will read out in the first half of 2023 and could be followed by a Phase 3 study initiation in the second half of 2023," he added.
Dr. Duncan said the company's development strategy is based on research that suggests that neuroinflammation is a primary driver of disease progression in a variety of neurodegenerative diseases. "As such, given the drug candidate's putative mechanism of action, the company believes NE3107 can be broadly applicable in a range of neurological disease settings," he added.
However, Dr. Duncan said he has concerns about to the company's development strategy that modulate his projected probabilities of success.
"To begin with, BioVie has not conducted dose-ranging studies for its neuro programs," he said. "As such, we view the 20mg twice a day dose being used in the ongoing studies as a bit of a 'dart throw,' and we remain uncertain as to whether this is an optimal dose."
In addition, for the Phase 3 AD study, Dr. Duncan said the company doesn't have a screen in place to ensure it enrolls patients with neuroinflammation or insulin resistance. In addition, the study is only 26 weeks in length as opposed to the 52 weeks generally used for a disease-modifying therapy for AD.
"Although we applaud management's efforts to be capital-efficient, we are concerned that this is coming at a cost to scientific rigor," he added.