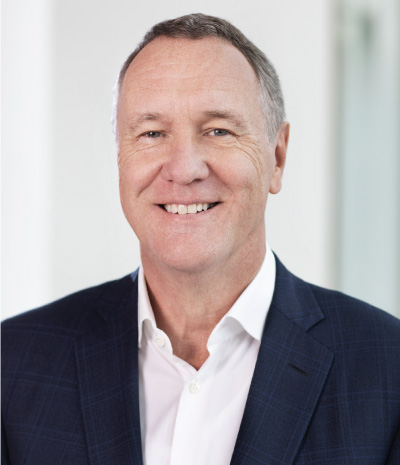 Pharvaris (NASDAQ:PHVS), a trans-Atlantic company, is developing two oral products to treat and prevent attacks in all subtypes of hereditary angioedema (HAE), with on-demand and prophylactic therapies.
HAE is a rare and potentially life-threatening genetic condition, with symptoms that include episodes of debilitating and often painful swelling in the hands, feet, lips and tongue, gastrointestinal tract, urogenital region, or airways. Attacks are unpredictable in frequency, timing, and severity, with multiple types of triggers.
"We have an experienced management team with a successful track record in HAE drug design and development," Berndt Modig, CEO of Pharvaris, says in an interview with BioTuesdays. The company has operations in Zug, Switzerland; Amsterdam; and Cambridge, Mass.
"Our team includes the leaders behind the discovery, development and approval of FIRAZYR (icatibant) and a key member of the TAKHZYRO (lanadelumab) development team," he adds.
Icatibant is a subcutaneous injection for acute attacks of HAE in adults that can be taken at home but cannot be practically used for prevention of angioedema attacks. Lanadelumab also is a subcutaneous injection used only for prophylactic treatment to prevent HAE.
Mr. Modig says HAE patients are seeking better methods to treat HAE, which affects one-in-10,000 to one-in-50,000 individuals globally and is underdiagnosed and treated. There are at least 6,600 people living with HAE in the U.S. and at least 8,900 in Europe.
Attacks are commonly painful and often require hospitalization or multiple sick days from work. Half of the people living with HAE experience a potentially life-threatening laryngeal attack at least once in their lifetime. There is no cure for HAE.
As a result, people living with HAE regularly switch products seeking improved efficacy to prevent attacks; safety and tolerability because the disease is lifelong; and a more convenient dosing regimen. "We think an oral therapy has advantages on potentially all fronts," Mr. Modig contends.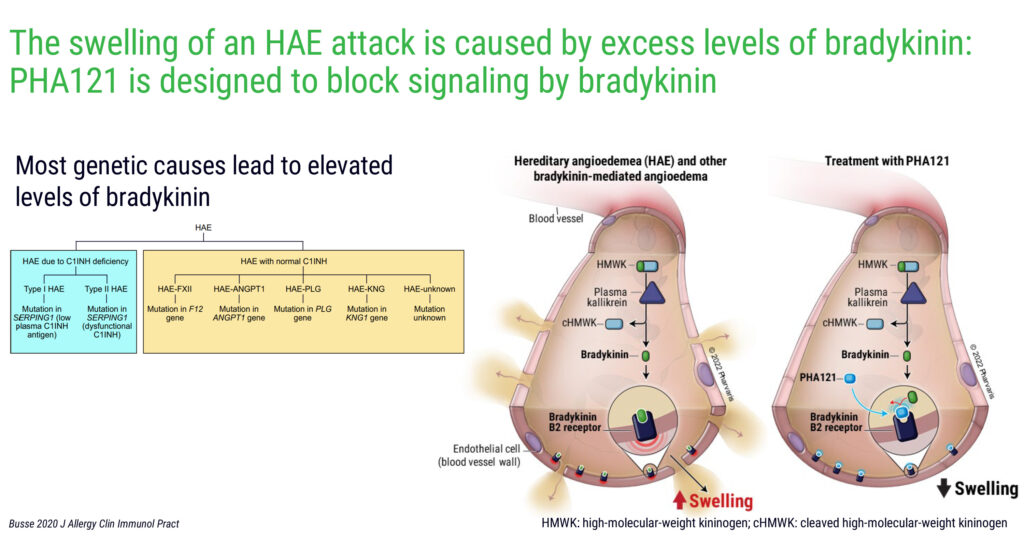 Mr. Modig explains that the company's lead compound, PHA121, which has received orphan drug designation from the FDA, is designed to target the validated bradykinin-B2 receptor pathway to treat and prevent HAE attacks. Most genetic causes of HAE lead to elevated levels of bradykinin.
"Through this B2-receptor pathway, we have the potential for portfolio expansion into other bradykinin-mediated angioedema and diseases," he adds.
In March 2022, Pharvaris announced the publication of preclinical data in the peer-reviewed journal, International Immunopharmacology, demonstrating the specificity and potency of PHA121, the active ingredient in its PHVS416 and PHVS719 product candidates for the treatment of on-demand attacks of HAE and as a once-daily prophylactic, respectively.
Mr. Modig says PHVS416 is a softgel capsule formulation of PHA121, which is designed to provide fast, easy and reliable symptom relief for HAE attacks. PHVS719 is an extended-release tablet formulation, which aims to prevent attacks and improve quality of life.
In a Phase 1 program, PHA121 was found to be 20- to 25-fold more potent than icatibant at the endogenous human B2 receptor. It also was well tolerated in single and multiple ascending doses, with no serious adverse events.
After completing the Phase 1 study for PHA121, Pharvaris moved PHVS416 into two Phase 2 studies along with a Phase 1 study of its extended-release candidate, PHVS719, which has demonstrated once-daily potential.
The company has completed enrollment of 72 HAE patients in the RAPIDe-1 on-demand Phase 2 trial at about 30 sites in the U.S., Canada, Europe, Israel and the UK. Patients were randomized into three treatment doses and placebo. The primary objective of the at-home treatment is to evaluate angioedema symptom relief within four hours in acute attacks of patients with HAE Type 1 and 2 disease.
Enrollment of 30 patients is ongoing in the CHAPTER-1 proof-of-concept trial of PHVS416 as a softgel HAE prophylactic. The primary objective is assessing safety and efficacy in preventing HAE attacks in patients with HAE Type 1 and 2.
Mr. Modig says PHVS719 is likely to advance into a Phase 3 trial in 2023 as "our ultimate commercial product as an extended-release product." At the end of the latest first quarter, Pharvaris had 194.8 million euros of cash, providing a runway into the first quarter of 2024.
HAE represents a more than $2-billion global market, with a predicted 9% compound annual growth rate over the next five years.
"Our pioneering science is advancing new alternatives to injected therapies for all sub-types of HAE and other bradykinin B2-receptor-mediated indications so that patients have a choice of therapy to improve their quality of life," Mr. Modig says.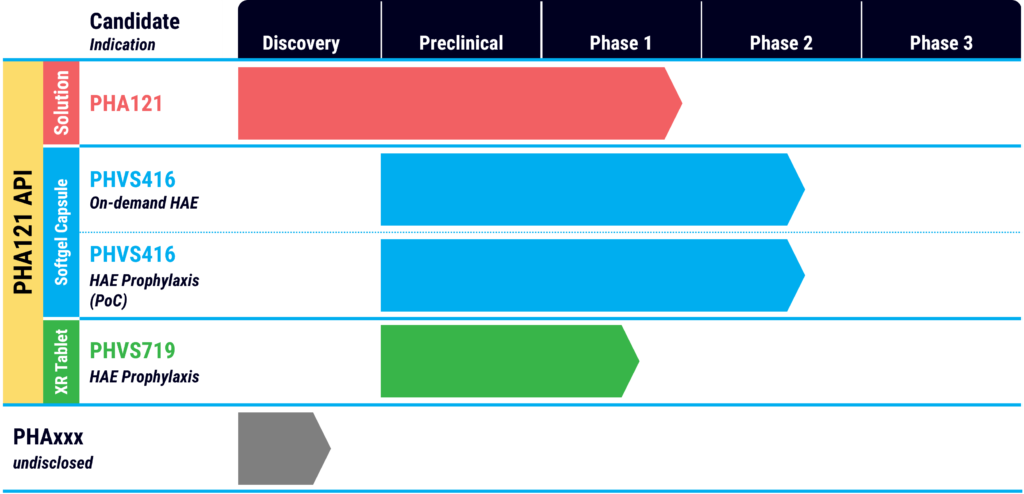 • • • • •
To connect with Pharvaris or any of the other companies featured on BioTuesdays, send us an email at editor@biotuesdays.com.