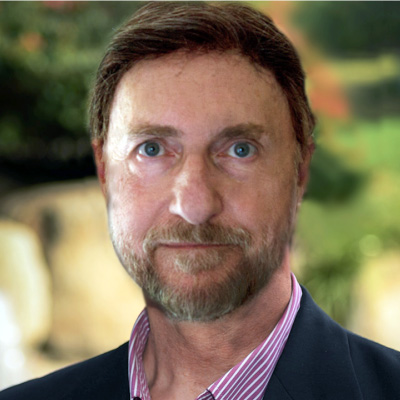 Backed by a commercial diagnostics business, Qualigen Therapeutics (NASDAQ:QLGN) has broadened its focus to developing platform therapeutics for cancer with potential orphan drug designation.
"We have three oncology programs at different stages of development, so we are not stretching ourselves by doing everything at once," Michael Poirier, founder, chairman and CEO of Qualigen, says in an interview with BioTuesdays.
Founded in 1996 by Mr. Poirier, Qualigen initially developed the FastPack blood-based diagnostic and launched its first PSA test for prostate cancer in the EU and U.S. in 2001. It has since added nine tests to the FastPack menu and introduced several upgraded analyzers, which have been placed in more than 1,000 physician offices worldwide.
FastPack, which is manufactured by Qualigen, provides rapid and accurate immunoassay tests for prostate cancer, men's health, hormone function, testosterone, thyroid disorders, pregnancy, and Vitamin D status.
"FastPack uses the same basic technology as expensive, high throughput analyzers used in hospital labs and by major lab companies," Mr. Poirier says. He points to FastPack's small footprint; rapid and accurate results, which have been obtained in comparative studies; and lower maintenance costs, compared with high-throughput competitors.
On April 1, 2022, Qualigen assumed worldwide distribution and commercial control of FastPack from its previous marketing partner, Sekisui Diagnostics, of Japan. Sales of FDA-cleared FastPack system diagnostic instruments and test kits have exceeded $120-million since launch.
Mr. Poirier says Qualigen's sales managers work with the specialized sales forces of companies like McKesson and Henry Schein to distribute FastPack. "Our strategy is to use cash flow from FastPack to offset corporate overhead, while invested capital is earmarked for therapeutic development."
Earlier this month, Qualigen agreed to acquire a majority stake in NanoSynex, an Israeli-based developer of next generation diagnostics technology. NanoSynex's has developed the Antimicrobial Susceptibility Testing platform that aims to provide clinical laboratories worldwide with a rapid, accurate and personalized test for bacterial infections. The goal of the technology is to quickly match the correct antibiotics to treat a patient's particular infection and prevent the rise of antibiotic resistant bacteria, or superbugs.
Qualigen diversified into therapeutics in 2019, licensing its first oncology drug candidate from the University of Louisville. The company went public in 2020 in order to access the capital required for drug development, but remains committed to supporting both therapeutics and diagnostics, he contends.
Qualigen's early-stage oncology assets include:
QN-302, a recently licensed G4-selective transcription inhibitor from University College in London for the potential treatment of pancreatic cancer, where the five-year survival rate is 8%.
QN-247, a nucleolin-targeted therapeutic, with a lead indication of acute myeloid leukemia.
And a RAS-F platform as a potential treatment for solid tumors. QN-247 and RAS-F were licensed from the University of Louisville.
Last month, Qualigen presented three posters on QN-302, its lead program, at the American Association of Cancer Research conference. Mr. Poirier says the findings in the posters illustrate promising in vivo anti-proliferative activity against pancreatic cancer and metastatic prostate cancer.
QN-302 is a small molecule selective transcription inhibitor with strong binding affinity to genomic quadruplexes (G4s), which are overrepresented in many cancer-related genes.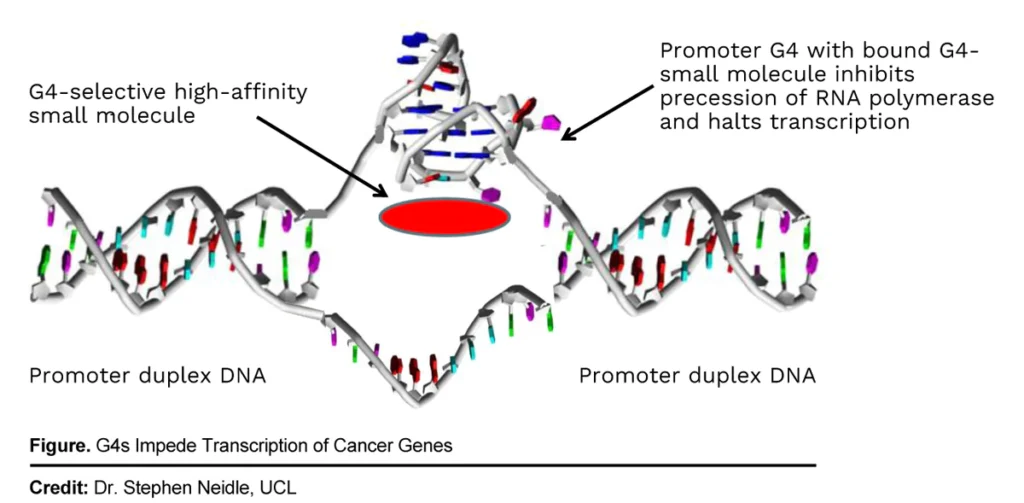 "In-vitro and in-vivo studies have shown G4 stabilization by QN-302 results in inhibition of target gene expression and reduction in cell growth in a variety of cancers, including the most prevalent pancreatic cancer, pancreatic ductal adenocarcinoma," Mr. Poirier points out.
In addition, some QN-302 treated preclinical tumors completely disappeared, with no regrowth during 25 days after the treatment stopped, he adds. Early safety indicators suggest no adverse toxic effects in vivo at proposed therapeutic doses in pancreatic cancer models, he adds.
"These data were evaluated at UCL, but the study was performed by an independent clinical research organization outside of University College."
Earlier this year, Qualigen engaged TD2, a contract research organization, to lead the preclinical development of QN-302 initially for the potential treatment of pancreatic ductal adenocarcinoma. "With the TD2 partnership help, we expect to begin first-in-human studies with QN-302 in mid-2023, about a year from now," Mr. Poirier suggests.
The company's second oncology assets, QN-247, is an aptamer-based anti-cancer drug candidate, with the potential to treat solid and liquid cancer types. An aptamer is a synthetic piece of DNA that can selectively target a protein. Qualigen is targeting the protein nucleolin, which in cancer cells resides on the cell surface.

"To increase the potential potency of QN-247, we conjugate them to gold nanoparticles. After QN-247 binds with nucleolin and enters the cell, it promotes tumor cell death," Mr. Poirier explains. In preclinical breast cancer studies, QN-247 demonstrated enhanced activity, compared with the DNA aptamer alone.
In the second half of 2022, Qualigen plans to select a GMP vendor to scale up gold nanoparticles and complete the final formulation for IND-enabling studies.
The initial indication for QN-247 is acute myeloid leukemia, which has a five-year survival rate of 25% in adult patients.
The investigational compounds in Qualigen's RAS-F family of RAS oncogene protein-protein small molecules are designed to inhibit the action of mutated RAS genes, which spin off proteins "downstream" that cause uncontrolled cell growth.
RAS itself acts as a "hub" that activates multiple pathways and blocking any single pathway is ineffective for many tumor types. "Our goal is to hit RAS at the hub where this activity starts," Mr. Poirier suggests.
RAS is the most common cancer oncogene and is present in one-quarter of all cancers most notably, in advanced solid pancreatic, colorectal and lung tumors. In the fourth quarter of 2022, Qualigen hopes to identify a lead RAS-F candidate for IND-enabling studies.
In keeping with the company's focus of building platform technologies, Mr. Poirier says each of Qualigen's oncology assets has the potential to be developed for additional indications so, "we have multiple avenues available for each of our candidates."
For example, he says QN-302 could also target gastrointestinal stromal tumor which currently has limited treatment options; QN-247, also potentially for breast and brain cancer; and RAS-F, also a target for pancreatic ductal adenocarcinoma, which is difficult to treat.
"While our biggest opportunity going forward is in therapeutics, we are always mindful of putting patients first, even when it comes to diagnostics," Mr. Poirier says. "If we can get one of our drug candidates across the finish line, we'll help a lot of patients and make our investors happy."
Pipeline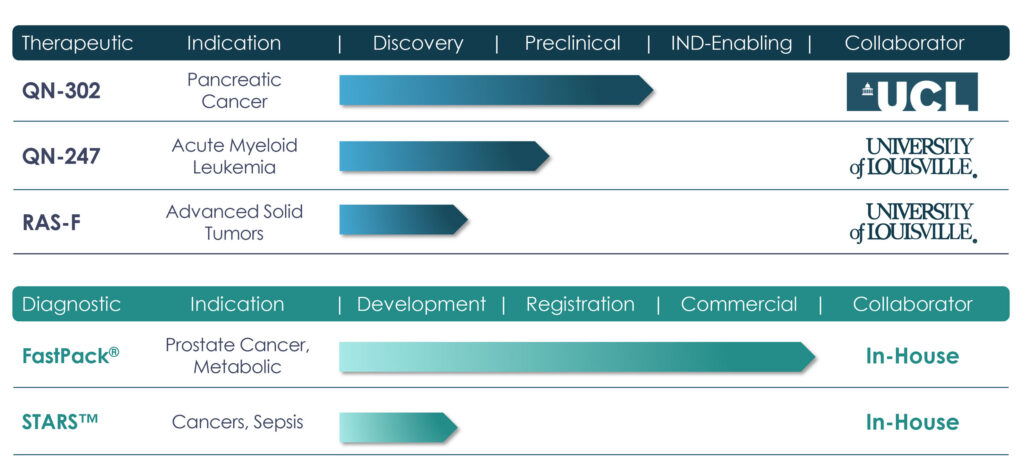 • • • • •
To connect with Qualigen Therapeutics or any of the other companies featured on BioTuesdays, send us an email at editor@biotuesdays.com.