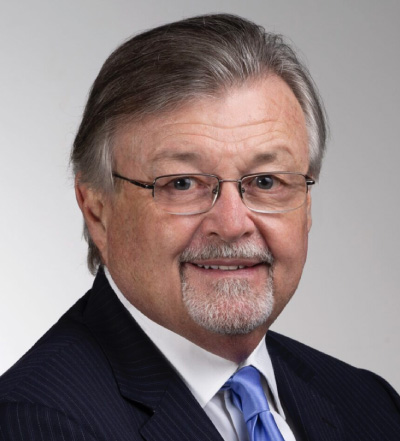 Claritas Pharmaceuticals (TSXV:CLAS; OTC:CLAZF) is developing R-107, a liquid drug candidate that may hold the key to transforming nitric oxide therapy from its current gaseous inhalation method of delivery to administration by mouth, nasal spray, nebulizer, injection, suppository or topically.
"We believe R-107 is the only drug in development capable of unlocking the full potential of nitric oxide," Robert Farrell, president and CEO of Claritas, says in an interview with BioTuesdays.
Nitric oxide is a natural molecule produced by nearly every cell in the body in reaction to a stimulus. It regulates blood pressure, is a potent anti-bacterial and anti-viral agent, and heals wounds, among other things.
For example, as men age, declining amounts of nitric oxide can contribute to erectile dysfunction and can overwork the heart to pump blood throughout the body.
Three American physicians won the Nobel Prize in 1998 for their discoveries about nitric oxide as a signaling molecule in the cardiovascular system.
Mr. Farrell explains that R-107 was invented by Andrew Salzman, M.D., who in 1990, was the first physician to administer a nitric oxide gas to a "blue" baby in the neonatal ward of Mass. General Hospital. Within minutes, the newborn began breathing and survived. Claritas licensed R-107 from the Salzman Group of Israel two years ago.
Because nitric oxide is a gas that must be delivered by inhalation therapy in hospitals by a trained respiratory therapist, "its use is expensive, complex, and has been limited," Mr. Farrell points out.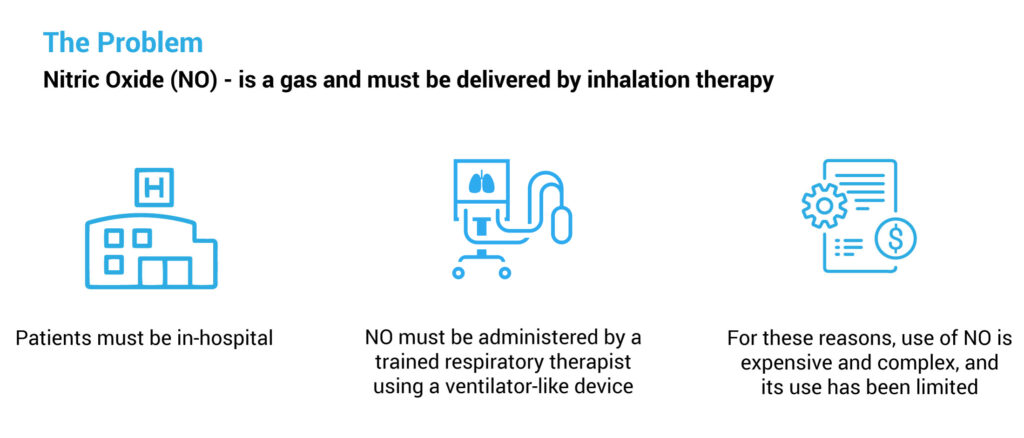 In addition to its ease of administration, R-107 has a number of other potential advantages, compared with inhaled nitric oxide. For one thing, nitric oxide has a half-life of a few seconds in the lungs and can't reach peripheral organs and tissues. R-107, on the other hand, has the potential to provide continuous systemic production of nitric oxide over a 24-hour period.

In addition, Mr. Farrell says R-107 does not lose its potency after prolonged periods of clinical use and is a potent antioxidant. R-107 is protected by composition of matter and method of use patents in some 40 countries, including the U.S., Europe, Asia, Australia, and Brazil.
"R-107 is designed to supplement the body's own production of nitric oxide and as a platform technology, our development strategy includes targeting pulmonary arterial hypertension (PAH), persistent pulmonary hypertension of the newborn (PPHN), and with BARDA funding, sepsis and acute respiratory distress syndrome (ARDS)," Mr. Farrell adds.
PAH is a lethal condition, with no cure, resulting from high blood pressure in the lungs and a corresponding enlargement of the right side of the heart.
Mr. Farrell contends that in a validated animal model of PAH, "R-107 was shown to be vastly superior to all approved drugs and was the only drug to demonstrate a durable reversal of the disease." Approved drugs and oxygen therapy only lessen symptoms and slow disease progression.
PPHN is one of the main causes of neonatal morbidity and mortality because a newborn's lung vessels don't open wide enough, resulting in restricted blood flow and inability to absorb oxygen. While inhaled nitric oxide is the only drug approved for the treatment of PPHN, Mr. Farrell points out that more than half of newborns do not respond and require emergent lung bypass surgery, a therapeutic approach that comes with life-threatening complications.
Mr. Farrell believes that R-107 will be more effective in the treatment of PPHN than inhaled nitric oxide and could become the new frontline therapy for newborns with this disorder.
Claritas is conducting a Phase 1 study of R-107 in Australia to be completed in the third quarter of 2022. Before the end of this year, the company plans to continue advancing R-107 in a Phase 2a study in hospitalized patients with PAH and in a Phase 2 study for the treatment of PPHN, both in Australia.
The Phase 2a proof-of-concept study is expected to enroll about 15 patients with stable PAH disease, with results expected by the end of the first quarter of 2023.
Mr. Farrell says the primary endpoint will be the measured drop in arterial blood pressure in the lungs, without a reduction in peripheral blood pressure. "Based on the data to date, we expect to observe a reduction in pulmonary blood pressure within minutes of R-107 administration," he adds.
If the Phase 2a drop in blood pressure is similar to the results observed in the validated animal model study, Mr. Farrell contends that Claritas would be in a position to out-license R-107 to a pharma company by the end of 2023. "We are already in discussions with two parties."
Leading companies in the nitric oxide market are United Therapeutics, Boehringer Ingelheim and Nikon Shinyaku of Japan.
Mr. Farrell says BARDA is a very important part of the Claritas story, pointing to an $85-million contract between BARDA and Salzman Group for the development of R-107. BARDA terminated the contract in October 2020 when the HHS directed all agency funding be focused on COVID-19 vaccines. More than $15-million of the $20-million cost for the preclinical work with R-107 had been funding by BARDA by October 2020.
Mr. Farrell points out that BARDA has invited Claritas to apply for Phase 2 funding of R-107 in COVID-related diseases, like sepsis and ARDS, following completion of the Phase 1 study later this year. Sepsis and ARDS are leading causes of death in COVID patients.
"We have the potential to revolutionize nitric oxide therapy and turn its use into something that is practicable by improving the mode of delivery," Mr. Farrell says. "What's not practicable is to put a patient in hospital and treat him or her with inhalation therapy twice a day."
• • • • •
To connect with Claritas Pharmaceuticals or any of the other companies featured on BioTuesdays, send us an email at [email protected].