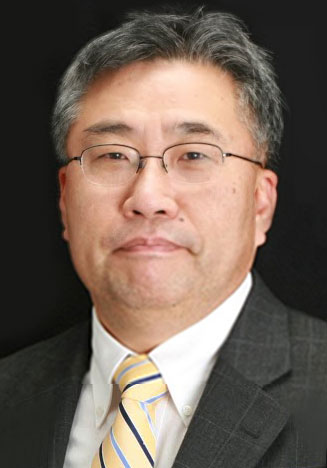 With a drug discovery technology platform developed by several Nobel Prize laureates, Cocrystal Pharma (NASDAQ:COCP) is advancing broad spectrum antivirals in three programs: coronaviruses and variants, pandemic and seasonal influenza A, and norovirus gastroenteritis.
"Our drug candidates have clinically validated mechanisms of action, with the potential to effectively cure viral diseases," Sam Lee, Ph.D., an interim co-CEO and president, says in an interview with BioTuesdays.
"And they are designed to be effective for emerging variants and existing drug-resistant virus," he adds.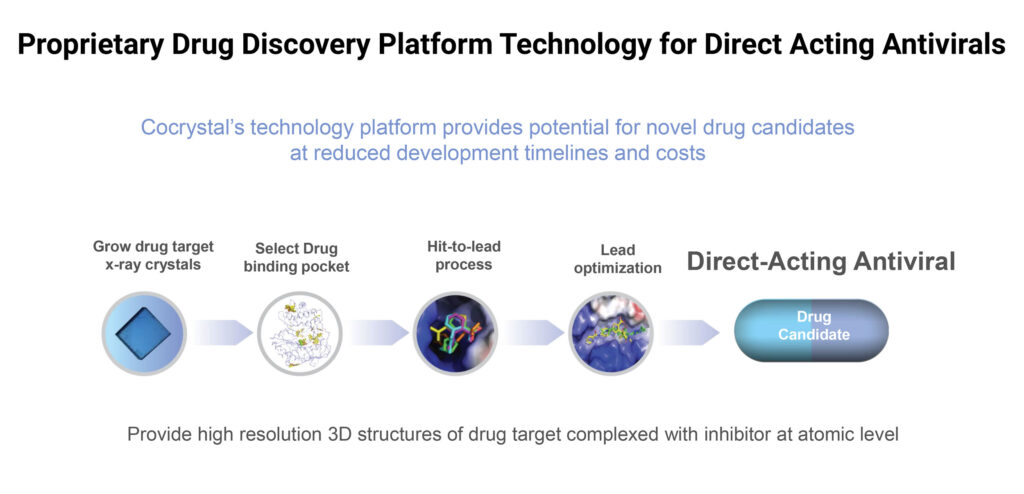 Dr. Lee explains that Cocrystal's drug discovery platform generates a 3-D structure of inhibitor complexes at near-atomic resolution. "This helps us identify novel binding sites and allows for a rapid turnaround of structural information through highly automated x-ray data processing to develop broad-spectrum inhibitors with high barriers to drug resistance."
In addition, Dr. Lee says the company also identifies and targets critical components of viral replication proteins. "A mutation in these critical components is likely to render the virus incapable of replicating," he suggests.
Because mutated viruses can't propagate, they are unable to effectively develop resistance to the enzyme inhibitors. "We test the effectiveness of our compounds against potential viral mutations and select compounds with the highest barrier to resistance," Mr. Lee points out.
Cocrystal has three Phase 1 studies planned in 2022, including an oral COVID-19 protease inhibitor, an intranasal COVID-19 protease inhibitor and an oral cap-binding polymerase BP2 inhibitor for influenza A. Protease inhibitors break down proteolytic enzymes, which inhibit replication of certain cells and viruses.
In its COVID-19 program, Dr. Lee says Cocrystal has identified two novel antiviral drug candidates for further development as oral and intranasal treatments for SARS-CoV-2, the virus that causes COVID-19. The intranasal compound was licensed from Kansas State University Research Foundation and both compounds are being developed with Cocrystal's unique 3-D crystal structure-based technology platform.
"These protease inhibitors target a region in the active site of SARS-CoV-2 main protease and other coronavirus main proteases required in the early stage of viral RNA replication," Dr. Lee adds.
The planned Phase 1 design for intranasal/pulmonary CDI-45205 and the oral SARS-CoV-2 inhibitors are randomized, placebo-controlled, double-blind, single-and multiple-dose ascending trials with less than 100 healthy volunteers. The studies will evaluate safety, tolerability, pharmacokinetics and a food effect.
The company also is planning to study both inhibitors in a Phase 2 trial, with about 80-to-90 non-hospitalized patients that have mild-to-moderate COVID-19. The primary endpoint is change in viral load.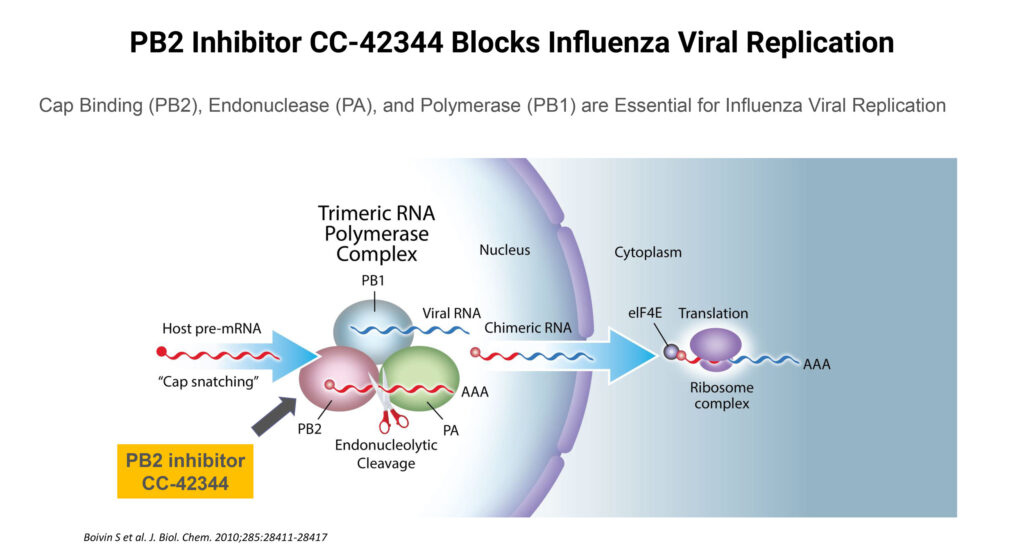 Cocrystal has two compounds in its influenza program: a PB2 oral inhibitor, known as CC-43244, to block viral replication for pandemic and seasonal influenza A; and broad-spectrum, potent candidates developed under a 2019 collaboration with Merck to be active against pandemic and existing drug resistant influenza A and B strains.
According to Dr. Lee, CC-42344 specifically targets the PB2 protein of influenza polymerase complex and exhibits broad-spectrum antiviral activity including against Tamiflu- or Xofluza-resistant strains.
The PB2 crystals also have demonstrated strong in vitro synergistic effects in combination studies with existing treatments, such as Tamiflu, Xofluza and Favipiravir, he adds.
The company has completed IND-enabling studies with its PB2 inhibitor and has begun dosing healthy volunteers in a Phase 1 randomized, double-blind, placebo-controlled study in Australia with its antiviral for the treatment of pandemic and seasonal influenza A. Results are expected later in 2022.
Influenza A is a major global health concern, with one billion cases worldwide in 2020 and 650,000 deaths. Currently approved vaccines provide 10% to 60% efficacy and approved antivirals often encounter significant viral resistance.
In January 2021, Cocrystal completed all research obligations under the Merck exclusive worldwide license and collaboration agreement. Merck is now solely responsible for further development and regulatory approval of the influenza A/B antiviral compounds that were discovered using Cocrystal's unique structure-based technology.
"The collaboration validated our technology approach," Dr. Lee says, noting that Merck was pleased with the progress that scientists from both companies achieved. Cocrystal is eligible to receive up to $156-million in milestone payments and royalties on sales if Merck further develops the influenza A/B program.
In its norovirus gastroenteritis program, Cocrystal also is developing broad-spectrum oral protease and replication inhibitors, using its crystal drug discovery platform. A preclinical lead compound will be selected for testing in 2022-2023.
Norovirus is a highly contagious virus that causes symptoms of gastroenteritis, including nausea, vomiting, stomach pain and diarrhea, and is a major cause of GI illness in closed and crowded settings, such as hospitals, nursing homes, childcare facilities and cruise ships.
There is no treatment for the virus, which is responsible for approximately 685 million infections annually worldwide at an estimated annual cost of $60-billion in direct healthcare costs and lost productivity. Between 19 million and 21 million cases and 109,000 hospitalizations occur annually in the U.S..
James Martin, an interim co-CEO and CFO of Cocrystal, says the company is seeking a partner to clinically advance its oral, non-nucleoside replication inhibitor, CC-31244, as a combination therapy for the treatment of hepatitis C virus. 
In January 2019, Cocrystal reported safety and preliminary efficacy data from a Phase 2a study of CC-31244 in combination with Epclusa, an approved 12-week therapy for hepatitis C. "We believe our antiviral combination cocktail has the potential to reduce the treatment period to four-to-six weeks," Mr. Martin adds.
According to the World Health Organization, an estimated 58 million people worldwide have chronic hepatitis C virus infection, with about 1.5 million new cases a year. In 2019, the virus contributed to an estimated 290,000 deaths worldwide, mostly from cirrhosis and primary liver cancer.
Mr. Martin says Cocrystal has sufficient cash to fund its operations through 2023. "The scientific pedigree of this company is very high and we don't rush into clinical trials until we are thoroughly comfortable with each step of our discovery platform with an eye to reduced development timelines and costs."
• • • • •
To connect with Cocrystal Pharma or any of the other companies featured on BioTuesdays, send us an email at [email protected].