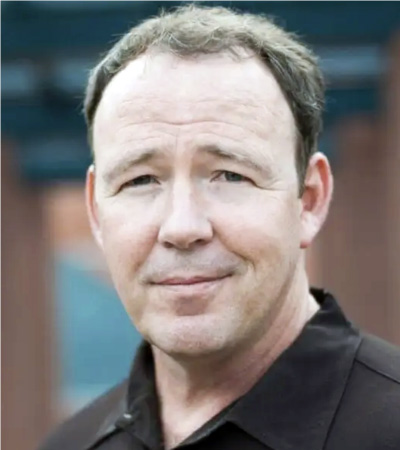 Sigyn Therapeutics (OTC:SIGY) hopes to file in the second quarter this year an investigational device exemption (IDE) with the FDA to initiate human clinical studies of its Sigyn Therapy, a dual-function blood purification device.
Sigyn Therapy extracts pathogen sources of life-threatening inflammation in conjunction with the broad-spectrum elimination of inflammatory mediators that underlie sepsis and other life-threatening conditions.
"Our IDE submission will include an expansive collection of data from recent in vitro and in vivo studies that validated the ability of Sigyn Therapy to extract viral pathogens, gram-negative and gram-positive bacterial toxins, hepatic toxins, CytoVesicles and relevant pro-inflammatory cytokines from human blood plasma," Jim Joyce, co-founder, chairman and CEO of Sigyn, says in an interview with BioTuesdays.
Beyond addressing inflammatory cytokines that freely circulate in the bloodstream, Mr. Joyce explains that cytokines are also being transported as cargos within CytoVesicles, which are released by the immune system in response to a bacterial or viral infection. If the body loses control of the production and release of cytokines, the resulting "cytokine storm" can precipitate sepsis, which is associated with high mortality.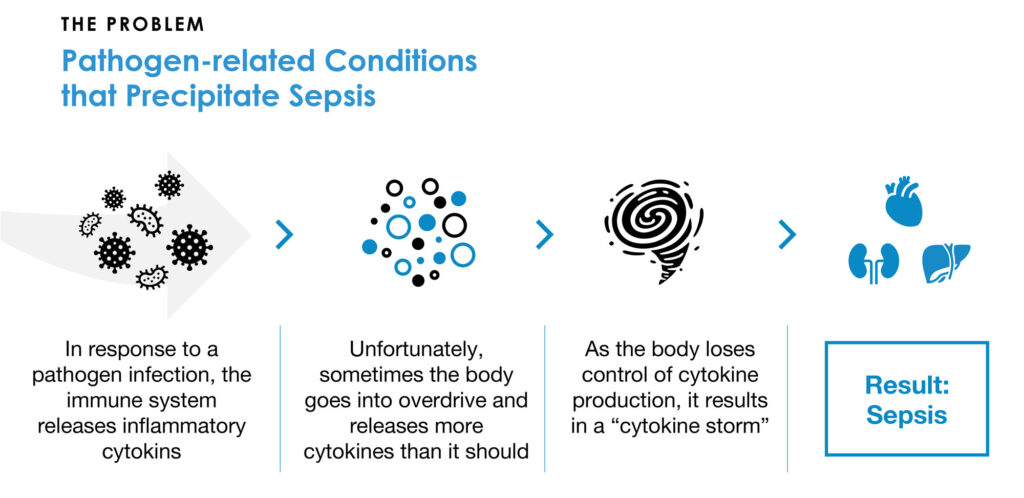 Sepsis is the leading cause of hospital deaths worldwide and the third leading cause of death in the U.S. after heart disease and cancer. There are an estimated 1.6 million cases of sepsis in the U.S. every year at an annual cost of more than $24-billion.
"Our goal is to play a role on both sides of the equation by offering a strategy to treat sepsis and reducing the incidence of sepsis by treating earlier in the course of infection," he adds.
Mr. Joyce suggests there are multiple factors going on in the body with bacterial and viral infections, which explains why a therapeutic strategy is needed to address not only the pathogen source of inflammation, but also inflammatory mediators, which could prevent organ damage and mitigate organ failure, he adds. "The achievement of these clinical objectives would save lives."
Sigyn Therapy is a single-use disposable cartridge made up of thousands of hollow fibers. A patient's blood is removed from the body and flows through the fibers into the cartridge. Incorporated within the device is a formulation of adsorbent components that provide more than 200,000 square meters, or about 50 acres, of surface area on which to adsorb and remove bloodstream targets before returning the filtered blood to the body.
Sigyn Therapy is designed for use on hemodialysis and continuous renal replacement therapy machines already located in hospitals and clinics worldwide. For example, Sigyn Therapy has been successfully incorporated on the Fresenius dialysis machine, the industry leader in the field.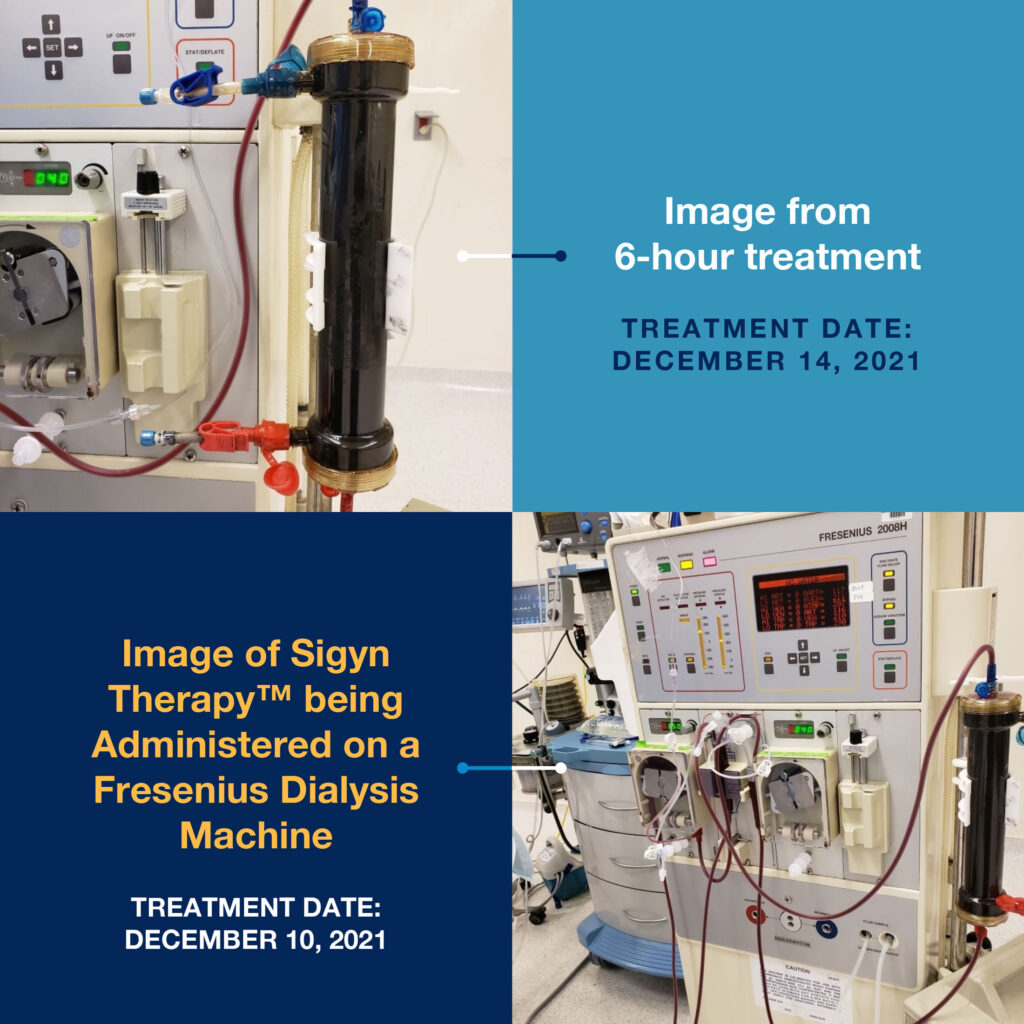 By comparison, Mr. Joyce points out that previous blood purification therapies have often been limited to a single adsorbent component whose mechanism is constrained to small range of targets and further compromised by a lack of adsorption area. In some cases, these devices actually concentrate therapeutic targets in the blood-path where they can continue to interact with blood cells during treatment. Sigyn Therapy extracts targets from the bloodstream on a rapid real-time basis, which eliminates any continued interaction with blood cells, he contends.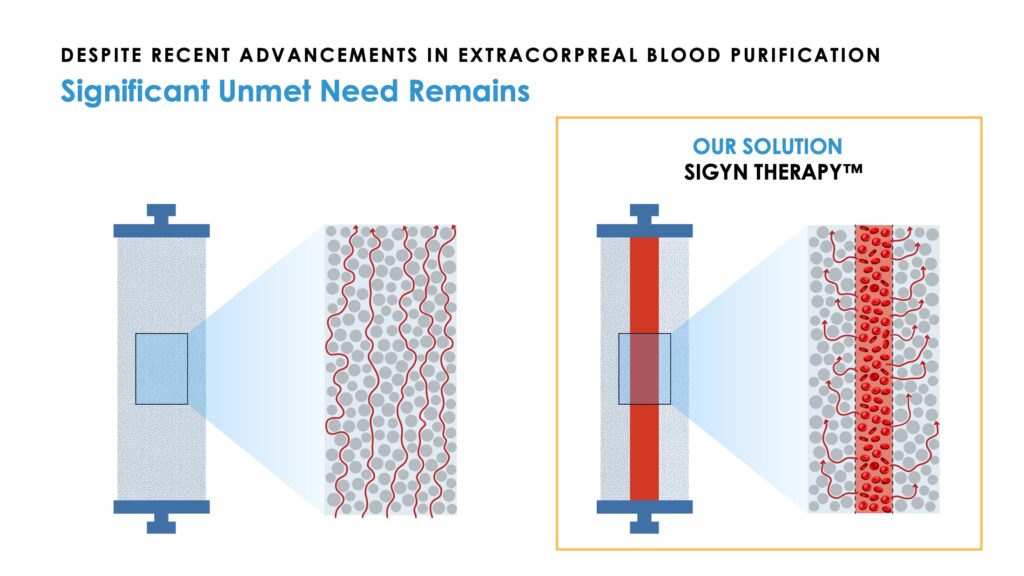 Sigyn Therapy also is highly efficient, he says, with the entire circulatory system able to pass through the device up to 17 times during a single four-hour treatment.
While extracorporeal blood purification therapies have traditionally been used in dialysis to replace lost kidney function, Mr. Joyce contends that there is growing interest in their use as a front-line option to treat critically ill patients, such as those suffering from severe COVID-19 infections.
Indeed, the first four therapies cleared by FDA after the pandemic hit the U.S. in March 2020 were blood purification systems.
According to the FDA, "blood purification devices may be effective at treating certain patients with confirmed COVID-19 by reducing various pathogens, cytokines and other inflammatory mediators, that is, small active proteins in the bloodstream that control a cell's immune response by filtering the blood and returning the filtered blood to the patient."
Beyond the potential treatment of sepsis, therapeutic opportunities for Sigyn Therapy include drug-resistant pathogens, hepatic encephalopathy and community-acquired pneumonia, all areas of unmet needs in global health.
Sigyn Therapeutics currently is completing animal studies in pigs to demonstrate its device is safe and well tolerated during six-hour treatments. To date, no adverse events have been reported. 
The company plans to combine these animal results with results of other experiments in an IDE application to FDA's Center for Devices and Radiological Health. The application, which would include plans for GMP manufacturing, would seek approval to conduct a feasibility study of Sigyn Therapy in 10-to-15 subjects at no more than three clinical sites in the U.S. Successful completion of the Sigyn's feasibility study could set the stage for pivotal studies in multiple indications.
Included among these indications is hepatic encephalopathy, a life-threatening complication of cirrhosis, with a three-year survival rate following the first episode of about 23%. Mr. Joyce indicates that disease severity is often correlated with elevated concentrations of pro-inflammatory cytokines, hepatic toxins and bacterial toxins in the bloodstream, which are potent activators of sepsis.
Regarding drug-resistant pathogens, the challenge of developing antiviral drug agents is immense and there hasn't been a new antibiotic approved in more than 30 years. "We believe that post-exposure therapies with broad spectrum capabilities, such as properly designed blood purification technologies, could play an important role in preventing and treating sepsis in those suffering from a life-threating infection induced by a drug-resistant pathogen," he adds.
Mr. Joyce references community-acquired pneumonia (CAP) to be a catalyst for approximately 50% of sepsis and septic shock cases, making it a leading cause of death among infectious diseases and a leading cause of death in children under the age of five years.
As the pathogen source of CAP is not identified in most hospitalized patients, a therapeutic mechanism that could reduce both the circulating presence of viral pathogens and bacterial toxins is a compelling strategy to reduce the incidence of sepsis, he adds.
Mr. Joyce cut his teeth in the sector at Aethlon Medical, a company he founded, where he oversaw the development of the Aethlon Hemopurifier from theoretical concept to clinical reality. The Hemopurifier is a first-in-class blood purification technology that addresses a broad spectrum of life-threatening viruses and tumor-derived exosomes that promote the spread of cancer.
Under Mr. Joyce's leadership, the Hemopurifier became the first therapy to be awarded two FDA breakthrough device designations and was the first and only device to receive emergency use authorization clearance from both the FDA, Health Canada to treat Ebola virus.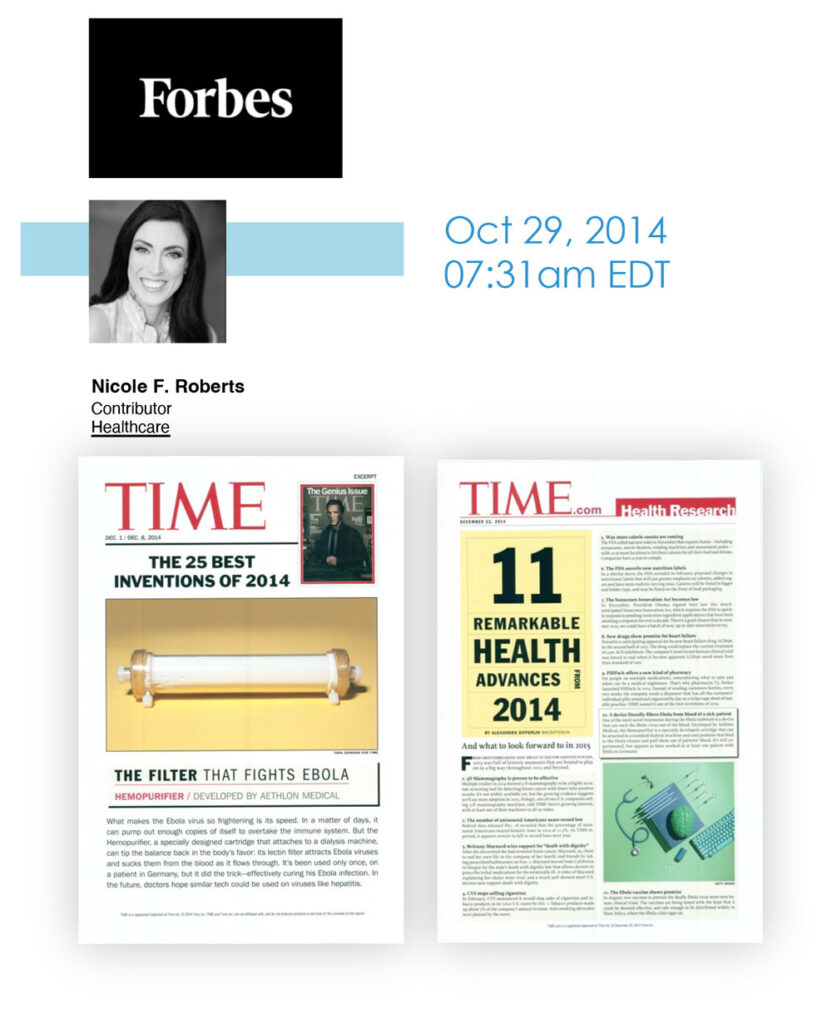 While at Aethlon, Time Magazine named the Hemopurifier one of the "11 Most Remarkable Advances in Healthcare" and designated the device to its "Top 25 Best Inventions" award list.
"We created Sigyn Therapy to perform functions that are beyond the reach of drugs and to overcome the constraints of blood purification technologies limited to the individual targeting of either cytokines, endotoxin, or viruses," Mr. Joyce contends.
Sigyn Therapeutics' other co-founder is chief technical officer, Craig Roberts. He has co-invented life-saving technologies that include a Percutaneous Adult Extracorporeal Membrane Oxygenation (ECMO) system, which was licensed and subsequently sold to C.R. Bard. During the pandemic, ECMO has been broadly deployed to treat critically ill COVID-19 patients.
In addition, Mr. Roberts is an inventor of the IMPACT Blood Purification System, which received CE Mark clearance in the European Union and was subsequently registered in 32 countries and deployed to treat cytokine storm-related conditions, including sepsis, acute respiratory distress syndrome, acute forms of liver failure and severe pneumonia.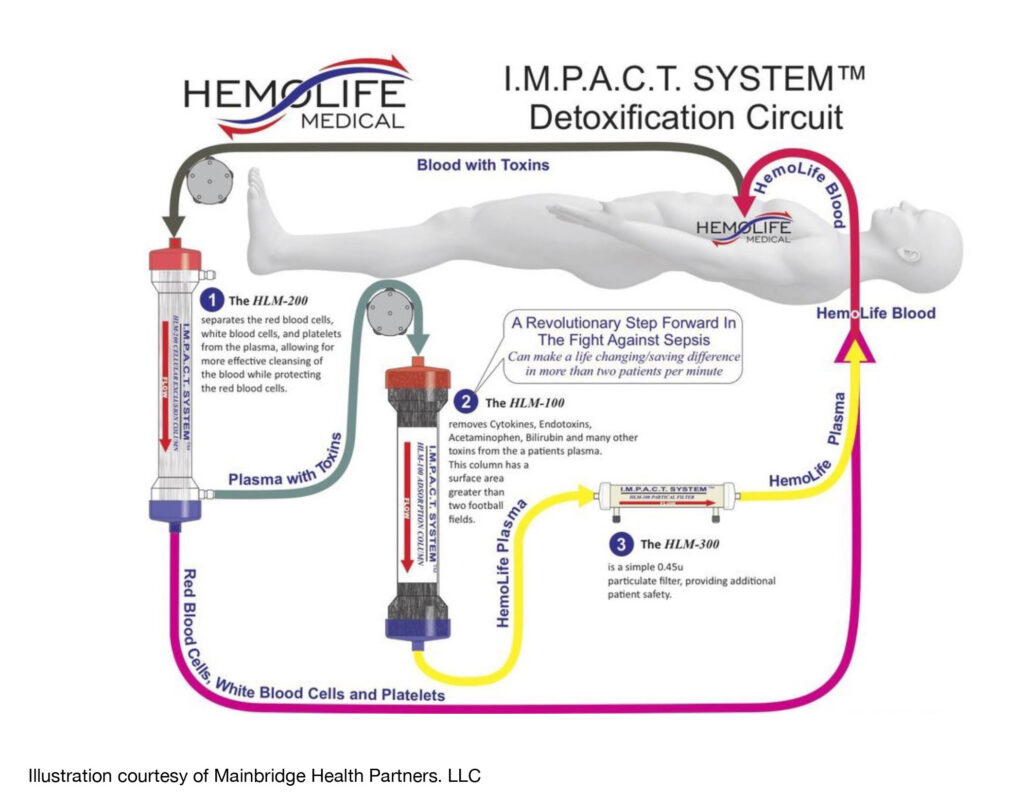 With an experienced management team with a record of industry success and large, well-defined market opportunities, we believe Signy Therapy has the potential to address life-threatening inflammatory conditions that remain beyond the reach of drugs."
• • • • •
To connect with Sigyn Therapeutics or any of the other companies featured on BioTuesdays, send us an email at [email protected].