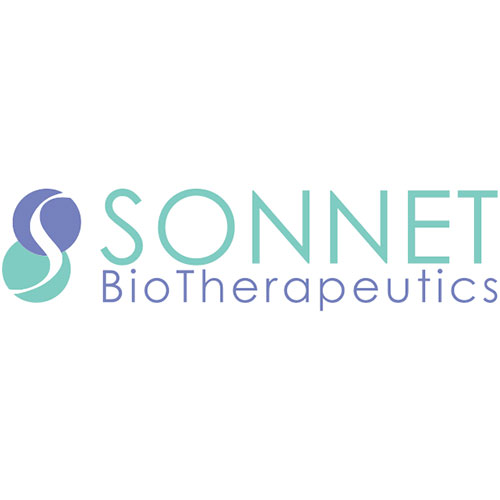 BTIG launched coverage of Sonnet BioTherapeutics (NASDAQ:SONN) with a "buy" rating and price target of $5. The stock closed at 56 cents on Sept. 14.
Sonnet is an early-stage biotechnology company working to develop systemically tolerable cytokines.
The company has developed a fully human albumin binding scaffold that maximizes tumor delivery and promotes longer retention of cytokines in the tumor microenvironment, writes analyst Kaveri Pohlman. "This inherent affinity for tumors with extended half-life allows for less frequent dosing to broaden the therapeutic index."
The company has shown a favorable safety profile in non-human primates and compelling efficacy in disease models, Dr. Pohlman added.
Sonnet plans to enter the clinic with its lead candidate, SON-1010 by the end of 2021 and the first safety data are expected in the first half of 2022.
"Coming off an important financing we think the story is now easier for investors to evaluate at a time when cytokines seem to be the most interesting idea in the immuno-oncology space," Dr. Pohlman said. "Overall, we believe Sonnet has an unusually flexible platform to target cytokines and cytokine combinations."