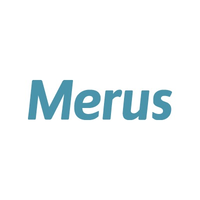 SVB Leerink launched coverage of Merus NV (NASDAQ:MRUS) with an "outperform" rating and $33 price target. The stock closed at $22.04 on March 15.
Merus is focused on developing novel bispecific and trispecific antibodies against oncogenic targets. Its lead asset, zenocutuzumab, is a HER2 x HER3 bispecific antibody targeting NRG1 fusion protein-positive tumors, an area of high unmet need, potentially across tumor types.
Analyst Andrew Berens, M.D. writes that while zenocutuzumab is the lead asset for the company, "it has limited data to date, and we think the main reason to invest in Merus is for the rich pipeline of bispecifics."
Dr. Berens said two key bispecifics are MCLA-145, a PD-L1 x CD137 (4-1BB) bispecific antibody that can potentially address a wide variety of solid tumors by blocking immune checkpoint inhibition and simultaneously expanding immune cells; and MCLA-129, an EGFR x C-MET bispecific antibody that targets EGFR-mutated and/or MET-altered tumors.
Merus leverages an efficient and rapid novel antibody manufacturing platform that "we think will continue to generate fundamental and strategic value for the company," he added.