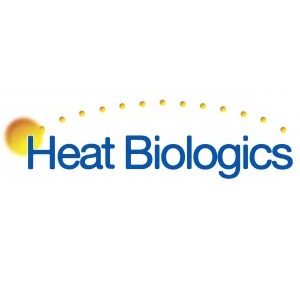 Cantor Fitzgerald initiated coverage of Heat Biologics (NASDAQ:HTBX) with an "overweight" rating and $22 price target. The stock closed at $7.87 on March 2.
Heat Biologics is developing proprietary immunotherapy platforms that may have important applications in oncology and infectious diseases.
Recent positive data in the company's lead program, HS-110, have highlighted the strength of the platform through "significant improvements in median overall survival" in non-small cell lung cancer (NSCLC), writes analyst Kristen Kluska.
"We believe that investors have yet to fully appreciate the potential utility of both this dataset and the versatility that Heat's platforms may have across other solid tumors/indications," she said. "We believe there is significant upside for HS-110 in NSCLC alone to where the stock is currently trading," she added.
Ms. Kluska said NSCLC represents a massive market opportunity, with about 200,000 patients each in the U.S. and outside the U.S. "Based on the positive Phase 2 dataset, we believe Heat is likely to attract a partner and model this accordingly."
Heat also is evaluating HS-130, which delivers T-cell co-stimulatory fusion protein, OX40L, for solid tumors, and gp96 plus viral antigens (cell therapy) as a potential COVID-19 vaccine," Ms. Kluska added.
In addition, she said Heat's 85%-owned subsidiary, Pelican Therapeutics, is developing the TNFRSF25-targeted monoclonal antibody, PTX-35, for solid tumors. "While these programs are early, we believe further data could provide context to the totality of Heat's platform."