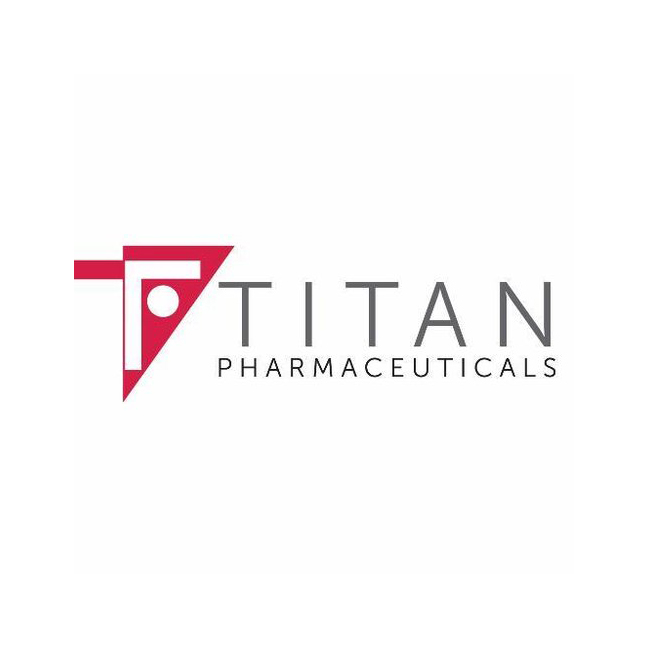 Maxim Group upgraded Titan Pharmaceuticals (NASDAQ:TTNP) to "buy" from "hold" with a new price target of $11, citing multiple strategy, management, cap-structure and financing changes at Titan, which should position the company and its ProNeura drug-delivery platform for its next chapter.
Shares of Titan closed at $3.55 on Feb. 17.
"The technology in ProNeura delivery is now shifting toward its next indications, most notably targeting pruritus with a peptide-based therapeutic, JT-09, which was acquired from JT Pharma in the fourth quarter of 2020," writes analyst Jason McCarthy, Ph.D.
The company also plans to develop ProNeura-based nalmefene for prevention/treatment of opioid overdose, he added.
Pruritus, or itch, is an unpleasant sensation of the skin that provokes the urge to scratch. It is a characteristic feature of many skin diseases and an unusual sign of some systemic diseases.
"Initial focus for us is on pruritus, which is a space where Cara Therapeutics has had success with Korsuva, another peptide-based approach," Dr. McCarthy said, adding that an NDA was recently filed for pruritus associated with hemodialysis.
Both JT-09 and Korsuva target the kappa opioid receptor, he said, but JT-09 will be developed as a six-month implant, compared with Korsuva being IV administered two-to-three times weekly.
"JT-09 is clearly much earlier stage, and a specific indication has not been disclosed, but we view Cara as having laid the framework in the space, and is in-part de-risking for Titan, in our view," according to Dr. McCarthy.
"Our view is that Titan has essentially hit the 'reset' button and taken what we view as an attractive and de-risked drug delivery technology, and steered it toward potential high-value therapeutic areas," he pointed out. With a cash runway into 2022, "we believe there is value to be unlocked."