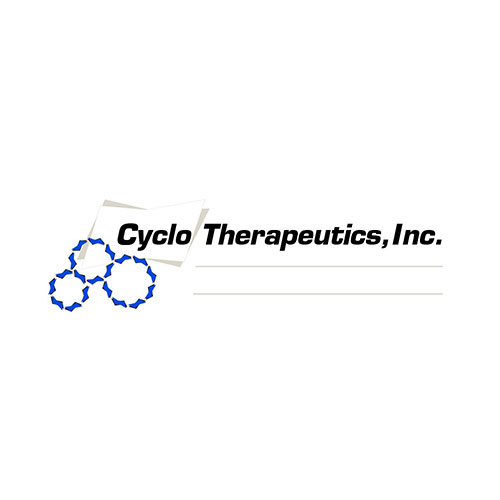 Maxim Group more than doubled its price target for Cyclo Therapeutics (NASDAQ:CYTH) to $25 from $12, citing updates from the Phase 1 and Phase 1/2 clinical programs for Trapsol Cyclo (TC) in Neimann-Pick Type C (NPC).
Shares of Cyclo were quoted at $13.39, up $2.17, in mid-day trading on Feb. 9.
NPC is a rare progressive genetic disorder characterized by an inability of the body to transport cholesterol and other fatty substances inside of cells, which leads to an abnormal accumulation of these substances within various tissues of the body, including brain tissue.
Analyst Jason McCarthy, Ph.D., writes that the drug continues to demonstrate that when given intravenously, it is impacting both systemic and neurologic aspects of the disease. The updates are a part of the ongoing WORLDSymposium event taking place this week, with Cyclo having two presentations.
"One of the most important pieces of data to emerge, in our view, is the 24S-hydroxycholesterol, or 24S," Dr. McCarthy said. Cholesterol in the CNS is converted to 24S-hydroxycholesterol, which then crosses the blood-brain barrier into the circulation. "24S rising in the serum in response to TC therapy is further validation that TC in the cerebral spinal fluid is impacting cholesterol metabolism. The excess cholesterol in cells is what causes all the damage in NPC."
With the additional positive updates, Dr. McCarthy lowered the risk adjustment in his model to 60%, from 75%, which raised his price target.