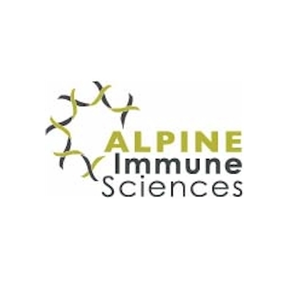 H.C. Wainwright launched coverage of Alpine Immune Sciences (NASDAQ:ALPN) with a "buy" rating and $21 price target. The stock finished at $14.57 on Dec. 18.
Alpine is leading the way in developing protein-based immunotherapies against cancer, autoimmune, and inflammatory conditions, writes analyst Joseph Pantginis, Ph.D. "It is our belief that the exclusive multifaceted nature of Alpine's products is establishing a competitive edge over similar treatment strategies in analogous therapeutic areas," he added.
Alpine's lead asset, ALPN-101, is an immunosuppressive agent that simultaneously targets CD28 and ICOS on T-cells and is currently in development for the treatment of systemic lupus erythematosus.
Dr. Pantginis said ALPN-101 has displayed "therapeutic potential in a recent clinical trial worthy of increased attention."
A Phase 1 single and multiple ascending dose program in healthy volunteers was completed evaluating dosing, safety and efficacy of ALPN-101. The dual inhibition mediated by ALPN-101 was overall well tolerated, with minimal reported treatment emergent adverse events. It demonstrated an impressive ability to inhibit proinflammatory cytokine production, and prevented the production of antigen specific antibodies, another relevant readout that buttresses ALPN-101's predicted anti- inflammatory properties, Dr. Pantginis said.
Success in this trial has set the stage for accelerated development and a forthcoming Phase 2 trial, which could trigger a major partnership option, he added.